There's nothing like a good love story on a white, wintry afternoon. This season, warm your heart with romantic tales of Christmas miracles and holiday cheer. Lose yourself in delightful plots featuring love, laughs and Christmas magic. Or, explore sweet and sexy holiday tales of love and romance in our favorite historical romances. Either way, these festive stories are bound to awaken your Christmas spirit, and we've compiled them, wishlist style, just for you.
Related: 19 Holiday Romance Books to Light You Up This Season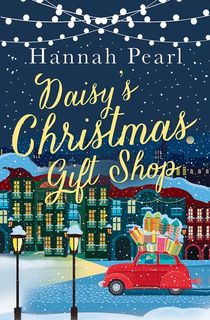 Daisy's Christmas Gift Shop
This charming Christmas romance set in the Welsh countryside promises to bring with it all the merriness of a good happily ever after.
Daisy Kirk is a hopeless romantic. She spends her days helping others find the perfect gifts for their loved ones, without having anyone to love her back. She loves her gift shop though—which is what makes her brother's friend Eli's insistence that she sells nothing but "soppy presents and frilly pants" so infuriating. In an unlucky turn of events, Daisy gets stuck on a roadtrip with Eli, but soon realizes he's not so bad after all. In fact, he may be the missing piece to the love story she's always dreamed of.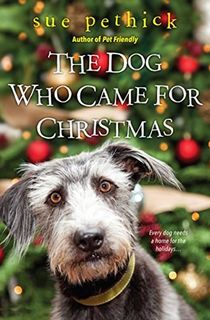 The Dog Who Came for Christmas
All Renee Richardson wants for Christmas is some more clients for her hair salon, a friend for her lonely young son, Kieran, and for her father to stop setting her up on terrible dates. Luckily, while wandering the woods of their new town, Kieran had in fact made a new friend—a scrappy little dog named Max.
As the holiday season becomes more hectic, the whole Richardson family begins to bond with their new four-legged friend. But things take an unexpected turn when Max's owner shows up to claim him, and Renee realizes he's the first man who intrigues her since her divorce.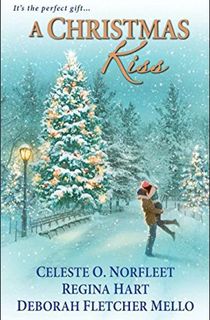 A Christmas Kiss
The gifts keep on coming in this Christmas romance book that contains three heartwarming novellas.
Sealed With A Kiss: Dean Everett has made it big in the tech world, and his struggling hometown of Hayde, Georgia is welcoming him and his company home with open arms. Carmen Stiles, however, isn't so pleased by his return. Dean broke her heart when he left after high school and is completely oblivious to that fact. Will he make things right with her, or will his old bad boy ways lead him to screw over both Carmen and the town?
Mistletoe Lane: Benjamin Brooks' wife's affair with his boss prompted him to move back home to Trinity Falls. But his new employee, the brave and beautiful June, won't let his bitterness stand in the way of Christmas. She's determined to help Benjamin embrace some holiday joy, and he realizes he wouldn't mind embracing her, too.
His Christmas Present: Christmas with her parents isn't Bianca Torres' cup of tea. But her dad has brought along his sexy, successful, holiday-loving golf buddy, Ethan Christmas. What a perfect person to be snowbound with.
Related: The Best Hallmark Christmas Movies to Binge This Holiday Season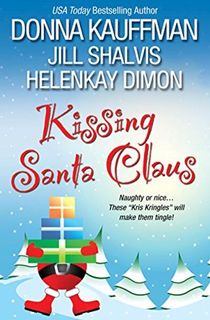 Kissing Santa Claus
Lock, Stock and Jingle Bells: Inheriting her mother's Christmas novelty shop has just made the yuletide season worse for Holly. Her childhood friend Sean is determined to change her mind about Christmas, and about him. But their lives change forever when they find a diary containing secrets about both their families.
Bah Handsome!: Hope's behind on her bills and the last thing she needs is Danny, the solicitor who's been threatening to put her out of business, showing up, stranded. Hope's employees see more passion than hatred between the two, but it'll take a Christmas miracle to get these stubborn lovers together.
It's Hotter at Christmas: Marissa would give anything to leave the Hawaiian heat and celebrate a white Christmas on the East Coast. But Hawaii's tall, dark and serious police officer, Ted, just may give Marissa a Mele Kalikimaka she'll never forget.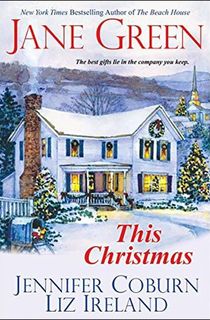 This Christmas
Eddie had ruined Sarah Evans' promise to swear off men for good. He was a successful real estate developer; she, a magazine editor in Manhattan. The two merged in mind and body, married, had kids, and moved to the suburbs together.
Nine years later, wedded bliss has dissipated. Sarah sees Eddie as a drunk slob who ignores the children and wonders if she'd be happier alone. When Eddie's job sends him to Chicago indefinitely, Sarah suggests a trial separation, which she knows will just lead to divorce. But distance can change a lot, and by the time Christmas arrives, Sarah and Eddie may have re-discovered what gifts they are to each other.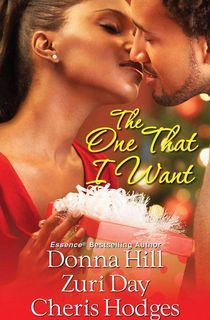 The One That I Want
A Promise for the Holiday: Recent divorcée and real estate broker, Cara Holiday, has caught Mitch Davis's eye. So, he cooks up a scheme to get close to her by hiring her through his restaurant. But a lie is no way to start a romance, and it'll take nothing short of a Christmas miracle for their relationship to survive the deception.
A Sexy Christmas Carol: When Carol Robbins returns home for the holidays, she makes a surprising love connection that tears her between her old life of flashy fashion and fame, and a small town lover who can give her the greatest gift of all.
Christmas Surprise: Since Lola always came second to her husband's career, this year, she's sending him the gift of divorce papers, and leaving Miami to experience the wintery white Christmas she's always wanted. But when Jonathan turns up and does everything he can to win her back, she may just re-gift him a second chance.
Related: 10 Black Romance Authors You've Been Missing Out On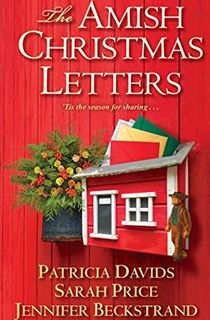 The Amish Christmas Letters
Around Christmas time, Amish families begin adding holiday greetings to their circle letters. Each writer adds to a growing collection of letters as it travels from one family member to the next. The trio of stories in The Amish Christmas Letters spins a delightful tale of three cousins, scattered across the country as they share their blessings and reveal news of romantic surprises. One by one, each resourceful young woman crafts a holiday to remember, and a romance to write home about.
Related: Amish Romance Novels Are the Clean Romance You Need
In a Holidaze
Maelyn Jones' life has been just about as mundane as it can get. To make matters worse, she's just spent her last Christmas ever at her favorite cabin in Utah. On the verge of a melt down as she drives away, she makes one desperate wish for happiness.
All of a sudden, another car rams into her and her family and she wakes up on a plane bound for Utah...again. Follow the series of hysterical hijinks and holiday magic that begs the question: can Maelyn figure her way out of this bizarre time loop in time to kiss her true love under the mistletoe?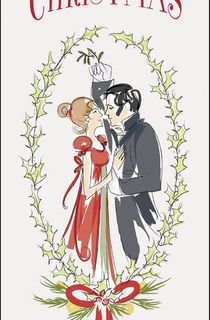 Mr. Darcy's Night Before Christmas
Delivered in rhyming verse and accompanied by beautiful illustrations, this clever Christmas romance is the ideal read for fans of Jane Austen. Old St. Nick visits Pride and Prejudice's Mr. Darcy and through a series of illustrated verse, teaches him the true meaning of Christmas. Santa even throws in a little something extra. The gift Mr. Darcy's always wanted—a wife. For added fun and more merry joy, the tale also includes Sherlock's and Scrooge's Nights Before Christmas.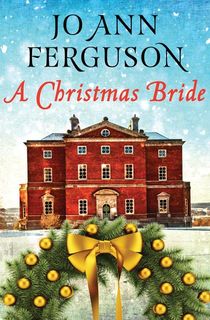 A Christmas Bride
A delightful historical romance filled with mystery, adventure, and plenty of Christmas spirit.
Timothy Crawford has been lying to his grandfather. In order to avoid disinheritance, the dashing nobleman has claimed he has asked Serenity Adams' hand in marriage. Now his grandfather wants to meet Serenity, and Timothy can't possibly tell the truth: Serenity Adams doesn't exist; he made her up.
As luck would have it, Timothy stumbles across an overturned carriage and rescues a beautiful stranger with no memory of her past. Timothy's desperation and drop-dead good looks compels the girl to play the risky role of Serenity. But amid the annual Christmas Ball, the truth of her past threatens to expose their deception, and her inability to marry a nobleman may cost "Serenity" the only life she knows, and the man she has come to love.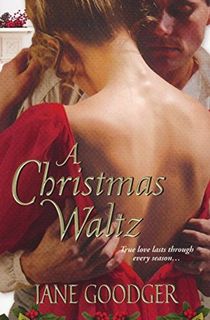 A Christmas Waltz
Lady Amelia Wellesley flew to Texas to surprise her fiancé Carson Kitteridge. The two would be wed by Christmas. But Carson abruptly calls off the wedding, leaving Amelia in disgrace. Carson's brother, Dr. Boone Kitteridge, unexpectedly swoops in to save the day by proposing to Amelia to protect her honor.
This isn't a proposal out of duty though. Boone finds Amelia irresistible, and the thought of indulging his desires is too tempting to ignore. But something goes terribly wrong, and it'll take a Christmas miracle for Amelia to discover whose love she is destined for in this pleasant and witty Victorian holiday romance.