A New York Times bestselling author and five-time Agatha Award winner (among many others), Louise Penny captured lightning in a bottle when she created her Quebecois detective hero, Chief Inspector Armand Gamache.
But now you've read the entire series! Fortunately, there are authors like Louise Penny that are also worth investigating—and we've rounded up 10 of the best below. Read on to discover more tales of murder and comeuppance that feature clever sleuths you can't help but love.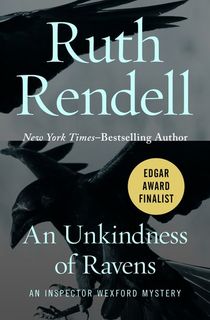 An Unkindness of Ravens
Edgar Award-winning Ruth Rendell delivers a strong addition—the 13th for those keeping track—to the Inspector Reginald Wexford series with An Unkindness of Ravens. The story begins just a man's disappearance has been attributed to a midlife crisis: He's simply left his wife for younger woman. But as is the case with these things, nothing is as it first appears, and clues begin to indicate a connection with a series of violent stabbings. Soon, Wexford can't help but wonder if this seemingly quiet town is actually a hotbed of hate and homicide...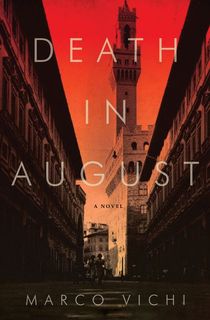 Death in August
The first book in a series, Marco Vichi's A Death in August takes place during a mosquito-ridden summer in 1960s Florence. Inspector Bordelli is at its center, and he's got a lot on his mind—the largest thing being a dead elderly woman and her elusive killer. Vichi imbibes his tale with Italian food and wine culture, and his hopelessly endearing Bordelli will keep you turning the pages, eager to solve the puzzle.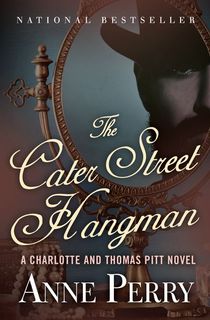 The Cater Street Hangman
The Cater Street Hangman is the world's introduction to an unlikely pair—socialite Charlotte Ellison and young sleuth Thomas Pitt—and a Victorian-era murder mystery and romance. Thomas meets Charlotte while investigating a murder at her family's extravagant dwellings. While the pair doesn't exactly hit it off, their disdain gives way to a mutual attraction once Charlotte pitches in to find the serial killer....Love, gentry, blood—what's not to love?
The Coroner's Lunch
You can't have a good mystery without a great setting, and Colin Cotterill's series kickoff delivers. Here, we're whisked away to exotic Laos in 1975 for several stories within a story. Dr. Siri Paiboun is a 72-year-old doctor-slash-coroner who—while solving multiple mini murders à la Sherlock Holmes—gets entangled in a political thriller of his own. The New York Times calls The Coroner's Lunch "wonderfully fresh," but we have just one word for it: unputdownable.
Maisie Dobbs
If you haven't heard of Maisie Dobbs, you're in for a treat. The titular heroine goes from a 14-year-old ingénue to a nurse on the frontlines to a self-reliant sleuth amid the hangover of the Great War. Her first case? Following the whereabouts of a straying husband. Filled with vivid historical details and lovable characters, Maisie Dobbs is the first in a series that sets the bar for a what a historical mystery should be.
Death at La Fenice
Donna Leon's debut is not only a deftly handled murder mystery, it's also one-way ticket to Venice. Here, a the murder of a conductor has shaken things up at the La Fenice opera house. The weapon of choice? Cyanide. The crack detective? Commissario Guido Brunetti. Opera is Leon's passion, so don't be surprised if notes of Mozartean libretto dance in your head long after the last chapter.
In the Woods
The premise of In the Woods is deceptively simple: A man must investigate murder case that bears eerie similarities to one from his childhood. But Tana French's New York Times bestseller takes an intense, complex turn as its main detective, Rob Ryan, begins to confront the terrifying memories he's kept locked away.
Raven Black
The first in the raved-about Shetland Island Quartet, Ann Cleeves' Raven Black is a taut Scottish thriller that was recently adapted into a PBS show. Just after NYE, a woman discovers the body of her dead teenage cousin lying in the snow—but who is the culprit? All fingers point to a humdrum simpleton, but Inspector Jimmy Perez believes there's far more to the story...
A Test of Wills
An Edgar and Anthony Award nominee, A Test of Wills is Scotland Yard inspector Ian Rutledge's first outing. Set in post-WWI Great Britain, the story vividly evokes place and time, while simultaneously sucking the reader into Rutledge's world of murder, malice, and PTSD.
The Crossing Places
Elly Griffiths's waterlogged thriller takes readers to the marshy shores of Norfolk, where a cat lady archeologist is asked dig into the mystery of a little girl's recently-discovered bones. Couple that with mysterious notes from the supposed killer, and you've got a creepy but fast-paced thriller perfect for a rainy day.
Featured Photo: Louise Penny, via PRWeb