Baseball is one of the enduring symbols of American culture. Every year, millions of fans flock to stadiums to watch their favorite teams, each hoping theirs will be the one to take all the glory. But beyond the roaring stadium, mascots, and cracker jacks, it shouldn't be surprising that America's greatest pastime has a more sinister side...After all, there is an urban legend that Jimmy Hoffa's body is buried under Giants Stadium.
In honor of Opening Day, we have a few mystery recommendations about sleuthing ballplayers, a dark part of Major League history, and people who are taken out at the ballgame.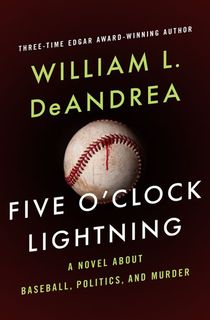 Five O'Clock Lightning
Five O'Clock Lightning brings one of America's greatest political witch hunts—McCarthyism—to the field. Congressman Rex Harwood Simmons, one of the foremost Communist hunters in the nation, is watching his favorite team, the New York Yankees, when he is gunned down in broad daylight. Ballplayer Russ Garrett and homicide detective "Vicious Aloysius" Murphy team up to figure out who hated Simmons enough to kill him in a crowded stadium—but the list is long. Time is ticking as the two also uncover a plot to kill one of the most beloved players in America: Mickey Mantle.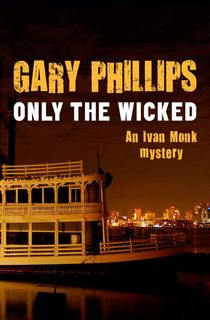 Only the Wicked
One of the most widely known events of the civil rights movement was the integration of baseball—most notably, Jackie Robinson's induction to a Major League team. Only the Wicked is set fifty years later, just after two former Negro League teammates die under suspicious circumstances. Private eye Ivan Monk is on the case, and his investigation leads him down to Mississippi, where he realizes that America's shameful history is not something of the past.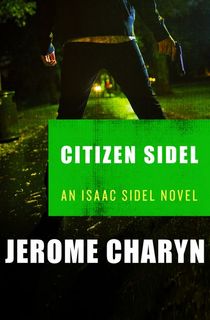 Citizen Sidel
In Citizen Sidel, Jerome Charyn brings crime to both the baseball and political fields. While Isaac Sidel campaigns for the vice presidency, he's drawn to the mysterious case of a father-son detective duo that ended with murder. Now, he must keep his presidential running mate, J. Michael Storm, in check, and also uncover what's hiding beneath the bloody family drama. But Storm, "the baseball cizar," has a radical past that may interfere with he and Sidel's plans...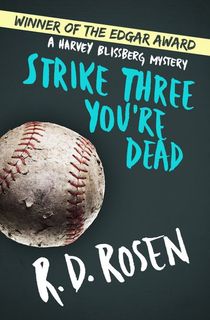 Strike Three You're Dead
In the first book of The Harvey Blissberg mysteries, corruption strikes the very heart of the sport: the team. When the pitcher of the Providence Jewels is found beaten to death, it's up to veteran player Harvey Blissberg to figure out who committed the crime. As he travels throughout Rhode Island's capital, he uncovers a web of lies that involves everything from mob involvement to lovesick fans. Over the course of his investigation, Blissberg will be reminded that he's not in the Little Leagues anymore…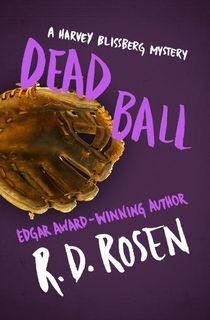 Dead Ball
The Providence Jewels have recruited Harvey Blissberg to protect a player on the verge of making history. Moss Cooley is about to break Joe DiMaggio's fifty-six-game hitting streak, but his impending victory is being spoiled by threats and hate mail. While playing bodyguard for the spooked player, Blissberg tracks down the hateful psychopath—who might also have it out for Cooley's teammates.
Featured image: Frantzou Fleurine/Unsplash