Romance makes everything better. In fact, we firmly believe that there's nothing in the world that cannot be improved by reading a good old-fashioned love story.
Whatever kind of romantic tales you're into, there's a book for you. Perhaps traditional romance novels aren't your bag. Never fear, for there are plenty of detailed, more literary and adult-oriented narratives available for your perusal. We've got eight romances for you to check out.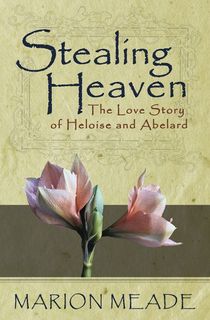 Stealing Heaven
Marion Meade's novel takes inspiration from history, specifically the 12th century love letters of Heloise, a learned woman who fell in love with her brilliant philosophy tutor at the tender age of 17. He was a cleric and forbidden to wed, but they married in secret and had a child together.
Stealing Heaven fleshes out their story, from its bright and hopeful beginnings to the brutal consequences they faced for daring to go against the system and fall for one another. What they endure puts to test the supposedly impenetrable power of love, and whether or not one's faith can save them from the abhorrent brutality of men.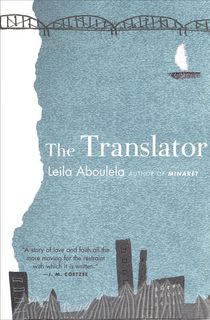 The Translator
Sammar is a Sudanese widow working as an Arabic translator at the University of Aberdeen in the north of Scotland. Since the sudden death of her husband, her young son has gone to live with family in Khartoum, leaving Sammar alone in a strange new place that's cold, grey, and bereft of the people she cares about.
Things change when she begins to translate for Rae, a Scottish Islamic scholar. As their feelings evolve into romance, religion enters the equation. She's dedicated to her Islamic faith but Rae is secular, more interested in the academic abstract of Muslim life than living it day to day. Will this major roadblock bring to a halt a love she so desperately craves?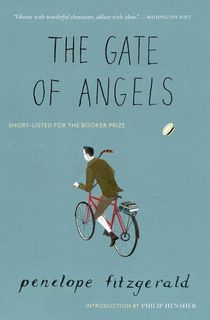 The Gate of Angels
The celebrated Booker Prize-winning author Penelope Fitzgerald's 1998 novel takes place in the bright and hopeful town of Cambridge. Fred Fairly, as normal and humdrum as his surname would suggest, crashes his bike and wakes up in bed with a stranger – a fellow casualty by the name of Daisy Saunders.
She's a nurse from a working-class background, so charming and pretty and not like Fred at all. Soon, the pair of them find themselves tangled up in a series of complications. This journey will force both of them to reassess their ideas of the world.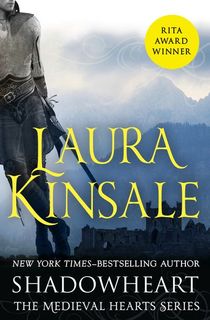 Shadowheart
Allegreto is a beautiful young assassin who is desperate to regain his rightful place in the rich Italian principality of Monteverde. He'll do anything to get back what is his, and he'll hurt anyone who gets in his path.
His plan involves kidnapping the sole heir to the kingdom, the long-lost princess of Monteverde. He seizes the ship housing the beautiful Lady Elena, takes her prisoner, and weds her so that he can get his hands on the throne. But Elena is no wallflower and she won't succumb to Allegreto's desires so easily.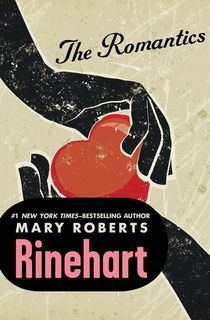 The Romantics
Mary Roberts Rinehart's work is extremely influential. She's widely credited as the source of "the butler did it" plot device in mystery fiction. She wrote dozens of novels, essays, plays, and screenplays over the course of her long and storied career, which spanned close to five decades.
The Romantics, initially published in 1929, is one of her short story collections that centers on a series of couples in and out of love, people of various ages and walks of life who are bound together by that most universal of emotions. While everyone's story is different, the binding force of romance remains the same.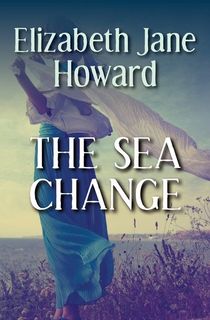 The Sea Change
Emmanuel is a famous playwright married to Lilian, a woman struggling with chronic illness and an inability to move on from the death of their only child. Their marriage is falling apart as they're torn up by this tragedy.
They decide to travel city to city in the company of their hero-worshipping manager, eager to find some semblance of peace. Things take an unexpected turn when Emmanuel is appointed a new secretary.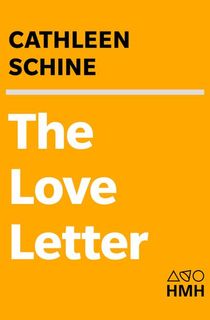 The Love Letter
Helen MacFarquhar is a thoroughly modern and independent woman who owns a beautiful bookshop located in an idyllic seaside town in New England. She's happily divorced and not looking for a new lover anytime soon.
Instead, she occupies her time by befriending her customers and offering advice to locals in need of guidance. But everything is turned upside down when an anonymous letter arrives, penned by an unknown lover. Who is it from? What do they want from Helen? And is there room in her life for a second chance at romance?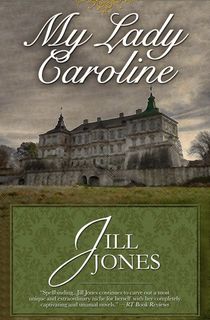 My Lady Caroline
Alison Cunningham tries to put on a brave face following the tragic passing of both her parents, but her grief soon proves overwhelming. She cannot imagine life without them, so she seeks the powers of a séance to see them one more time. Instead of speaking to her beloved family, however, she makes contact with the ghost of Lady Caroline Lamb, an heiress whose scandalous affair with the infamous Lord Byron ended in madness and betrayal.
Now, Caroline has unfinished business from beyond the grave and she wants Alison to help her. This throws her in the path of an arrogant British antique dealer with whom sparks fly. Lovers of the present must figure out the troubles of lovers of the past.