Our obsession with vampires is fascinating: Is it because of their human form, or their seductive nature, or their mysterious aura? Though we may never pinpoint why our culture is so enamored by the horror genre's mythic creatures, we can confidently say they continue to creep us out. Read on—in the daylight, of course—to unveil our picks for the eight scariest vampires in literature.
Related: The 15 Best Horror Books—We Dare You to Finish Them!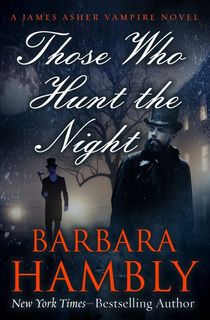 Those Who Hunt the Night
What makes Ysidro so terrifying isn't his centuries-long reputation of murdering innocent people; it's that you can't help but like him. Charming and intelligent, he can prove to be a loyal friend. It's his sense of honor that makes him sympathetic to humans, who believe his high code of conduct will save their lives. When the violent Ysidro comes forward, it's a stark reminder that he is an unapologetic predator, with inconsequential loyalties.
Interview with a Vampire
The self-absorbed and overwhelmingly beautiful vampire might appear harmless, but his beauty is his greatest asset in his reign of terror. Unsatisfied with living alone for eternity, he constantly recruits helpless victims to form a pseudo-family that will keep him company in immortality. Although Lestat has his own set of morals, he does not consistently follow his code, making him all the more unpredictable and dangerous.
Let the Right One In
The most terrifying creatures can have the most inconspicuous appearances. Although Eli looks like a 12-year-old girl, she has none of the innocence. In order to feed on blood, she mercilessly kills her victims, and makes certain they are unable to return as vampires. Without blood, Eli smells like death and her body starts to decay. Underneath her murderous surface is an immortal being suffering from loneliness. But will finally finding a companion ever really end her reign of terror?
Fevre Dream
Committed to the ancient vampire ways of exerting brutality on innocents, Damon will go to any length to preserve this power and satiate his bloodlust. This ancient evil seeks to overtake mankind and crown himself as their bloodmaster. With his power of influence, he has accumulated a legion of followers who are willing to fight against fellow vampires and the forces of good. When he finally conquers his ancient nemesis, the good vampire Joshua York, all hope for humanity is seemingly eviscerated.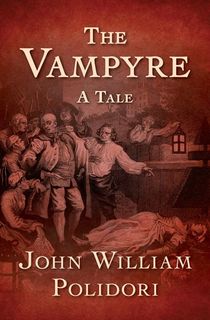 The Vampyre
Sink your teeth into the classic tale of gothic horror which has inspired vampire romances for over 200 years. Lord Ruthven's unknown origin and mysterious appearance among English society's elite tantalizes the young gentleman Aubrey's imagination. As Lord Ruthven lay dying, he requests that his friend keep the death a secret for a year and a day. When Ruthven resurfaces in London, Aubrey realises his friend is a vampyre, capable of drawing power from darkness, and the immortal fiend is set on feasting on Aubrey's sister.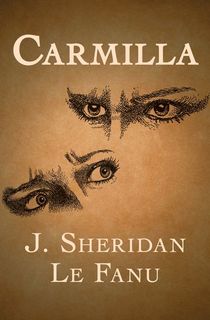 Carmilla
Twenty-six years before Count Dracula became known as the Prince of Darkness, the sinister Carmilla haunted the imaginations of horror readers. A shapeshifter with unearthly beauty, Carmilla, an anagram for her true name, Mircalla, the Countess Karnstein, was the original lesbian vampiress progenitor. This 19th century gothic novel features Carmilla as the first ever female vampire protagonist as she terrorized a Styrian town with her bloodlust.
As young women all around the town began to fall ill and die, Carmilla commenced her seduction of the young Lucy, who's breast she had sucked blood from since Lucy was a child. A truly terrifying sequence of events leads to the gory murder of this enchanting figure of the night, but Carmilla's legacy is one which will never die.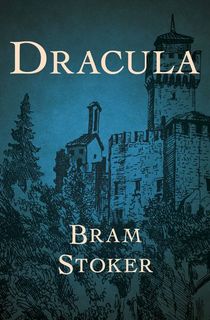 Dracula
This list wouldn't be complete without the godfather of all vampires himself, the dreaded Count Dracula. Although countless adaptations of Dracula have surfaced since its publication, none have come close to capturing the original horror contained within Bram Stoker's novel. One of the finest examples of Gothic horror, Dracula and his terror-inspiring reign continues to strike deep and remain in the mind of any poor soul who dares read about him.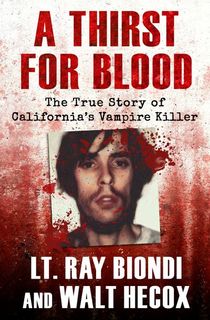 A Thirst for Blood
Richard Chase, aka the Vampire of Sacramento is perhaps more frightening than any bloodsucker mentioned above. That's because he actually exists in our word. Driven by demented sexual desires, and a taste for human blood, this serial killer left his victims' bodies horribly contorted and drained of blood. A trail of disfigured corpses were left in wake of Chase's month-long bloodsucking murder spree and have resulted in this gripping true crime account of the manhunt for California's most gruesome murderer, the vampire killer.
Related: 7 True Crime Books About Cases with Shocking Twists