Aaron Elkins made a name for himself in the mystery field with his eighteen-volume series of novels starring forensic anthropologist Gideon Oliver, the "Skeleton Detective." In fact, the series was so popular that, in 1989, it was transformed into a five-episode series on the ABC Mystery Movie rotation alongside Columbo, Kojak, and the like. In the series, Oliver was played by Emmy-winner Louis Gossett Jr.
Of course, Elkins wrote other books besides his enormously popular Gideon Oliver series. With his wife, he's written mystery series starring LPGA golfer Lee Ofsted and art restorer Alix London, winning an Agatha Award for the former. Elkins has also written a trio of novels featuring Renaissance art expert Chris Norgren, and a handful of standalone books, including Loot, which follows art stolen by the Nazis during World War II, and Turncoat, which begins on the day that President Kennedy was killed in Dallas.
All of them are thrilling page-turners, and whether you're new to the world of Aaron Elkins or are looking for more books to read after becoming a fan of his "Skeleton Detective," these 10 books are sure to offer plenty of hair-raising hours.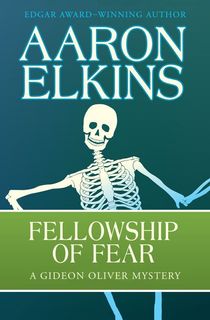 Fellowship of Fear
If you're new to the books of Aaron Elkins, there may be no better place to begin than with the first book in his Edgar Award-winning Gideon Oliver series. In Fellowship of Fear, Oliver is offered a teaching fellowship at various U.S. military bases throughout Europe.
There's just one catch – all the previous holders of the fellowship have died mysteriously. Will Oliver be next? Probably not, since there are seventeen more books in the series, but finding out how he survives and unravels the mystery surrounding him is where the fun comes in!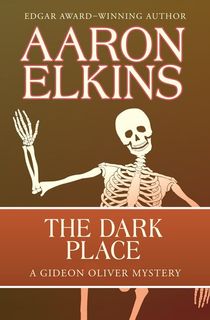 The Dark Place
The second Gideon Oliver novel brings the forensic anthropologist back to the States – specifically, to the dense rainforests of Washington State's Olympic Peninsula. There, the bones of a hiker have been discovered, and they appear to have been slain by a weapon that's thousands of years old. Who or what could have delivered the blow?
The locals seem to suspect Bigfoot, but Oliver has other ideas in this "thundering adventure" (Publishers Weekly) that will keep you turning the pages.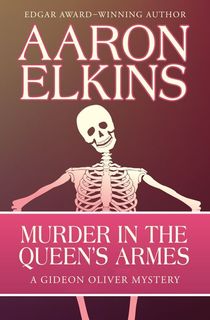 Murder in the Queen's Armes
Gideon Oliver is newly married at the beginning of this "breathtakingly well-worked mystery" (Booklist). Intent on enjoying his honeymoon in England, he finds himself distracted by the theft of an ancient bit of bone from a Dorchester museum – a theft that seems to have some connection to the death of an archaeology student some thirty miles away.
In short order, Oliver finds himself up to his elbows in a new mystery, one that will put both himself and his new bride in the crosshairs.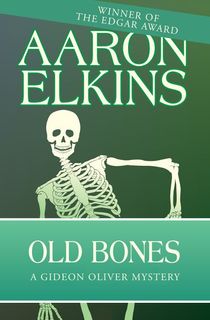 Old Bones
Winner of the Edgar Award for Best Novel, Old Bones has been named one of the Hundred Best Mysteries of the Twentieth Century by the Independent Mystery Booksellers Association and selected by Reader's Digest as one of the Best Mysteries of All Time.
The 4th book in the Gideon Oliver series sees the forensic anthropologist investigating what may be the bones of a Nazi officer murdered in France during the Occupation. However, something far more than a decades-old mystery is afoot, and new bodies soon begin joining the old in this riveting novel that builds to "a thrilling final scene" (Publishers Weekly).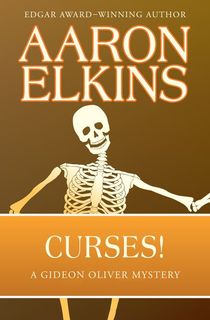 Curses!
To a forensic anthropologist like Gideon Oliver, there is perhaps no better place on earth than an archaeological treasure trove such as the Mayan ruins of Tlaloc on the Yucatan Peninsula.
However, when a curse laid upon the ancient burial site seems to begin coming true, it will take all of Oliver's skills of forensics and deduction to unravel an ancient riddle and solve a string of very modern murders, in this 5th book in the "series that never disappoints" (Philadelphia Inquirer).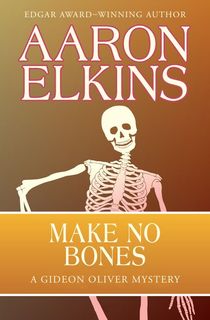 Make No Bones
Has Gideon Oliver finally met his match in the 7th book in this acclaimed series? It seems that it may be the case when the remains of a fellow anthropologist go missing during a meeting of the Western Association of Forensic Anthropologists.
As bodies begin to pile up, Oliver must contend with the fact that his foe is someone who likely knows as much about forensic science as he does – a fellow professional in his same field, with access to all the same tricks of the trade. No wonder the Chicago Sun-Times crowed that, "Well-plotted, intelligent murder fiction doesn't come any better."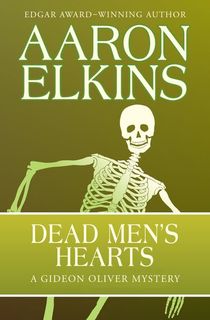 Dead Men's Hearts
Agatha Christie's Poirot famously solved a murder on the Nile, and in this "cunning" (Booklist) installment, Gideon Oliver does, too. In fact, he may just solve more than one, when an ancient skeleton turns up in a garbage dump while he is in Egypt for a documentary appearance.
In short order, he has found himself once more immersed in a deadly mystery that will demand all his skills, while also demonstrating Aaron Elkins' "uncanny ability to make forensic research exciting" (Chicago Sun-Times).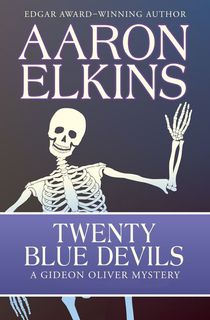 Twenty Blue Devils
The 9th Gideon Oliver novel sees the "shrewd, witty and self-deprecating forensic anthropologist" (Publishers Weekly) in Tahiti, investigating the death of a coffee grower, who grows the world's most expensive coffee bean – the Blue Devil.
In his quest for the truth, Oliver will have to sneak into a cemetery to perform a gruesome exhumation and unearth a family secret that has been brewing for generations in this "terribly clever" mystery (Entertainment Weekly).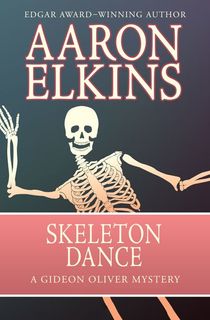 Skeleton Dance
By the year 2000, Aaron Elkins was on his 10th Gideon Oliver book, and according to Publishers Weekly, who hailed it as "terrific," one of the best.
Skeleton Dance sees Oliver called to France when a dog unearths a very modern human bone in a prehistoric dig site. It's only the first in a series of murders and mysteries, one that will require every ounce of Oliver's expertise to solve before he becomes its next victim.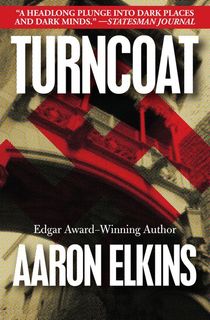 Turncoat
"A headlong plunge into dark places and dark minds" (Statesman Journal), Turncoat is one of Aaron Elkins' most gripping standalone thrillers. On the day that Kennedy is shot in Dallas, Pete Simon finds a stranger on his doorstep – a stranger who turns out to be his wife Lily's father, who she claimed had died at the hands of the Nazis in World War II.
Shortly after his appearance, Lily has vanished, and Pete will have to travel to Barcelona to begin to track her down, a quest that will lead him down dark paths that unearth terrible secrets of Nazi atrocities long buried.