You know the feeling: Heart-racing, palms sweating, furiously flipping the pages to get to the conclusion. If you're a fan of thriller books, then you're sure to love these stories that are packed to the brim with action. From a man who is forced to walk from Los Angeles to Northern California in the wake of a disaster to an ex-spy who is on the run when his past catches up to him, these scary-good reads will leave you breathless.
The Walk
After "The Big One" hits Los Angeles, the city is destroyed; and in order for TV network executive Marty Slack to get back home to his wife Beth in the San Fernando Valley, he'll have to walk. Though he's determined to ignore everyone and everything that crosses his path, he'll soon learn more about himself than he bargained for. And no matter how "prepared" he thinks he is in the wake of destruction, nothing could prepare him for the terrifying journey that follows.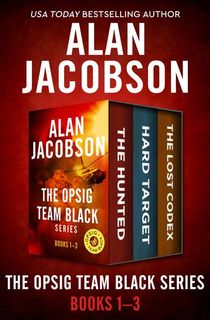 The OPSIG Team Black Series
This set of three page-turning thrillers includes The Hunted, Hard Target, and The Lost Codex. In The Hunted, a woman's search for her husband uncovers his hidden past with the FBI—including government secrets that are best left alone. The OPSIG Team Black returns for Hard Target, in which the team investigates an explosion that destroys the president-elect's helicopter, and again in The Lost Codex, when a team of specially trained forces must recover a lost religious text in the hopes of stopping an all-out war.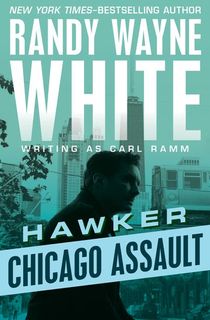 Chicago Assault
When Hawker goes against the order of the Chicago Police Department and shoots a dangerous terrorist, he's stripped of his badge and reputation—forced out of the city he loves. He returns to confront one of his oldest friends, Saul Beckerman, who is now one of the richest people in the city—but also involved with some less-than-savory characters. When Beckerman is shot before Hawker's own eyes, the ex-cop sets out on a thrilling mission to avenge the death of his friend.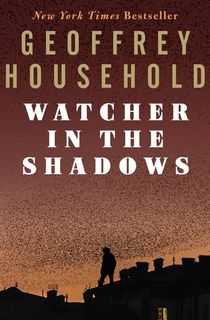 Watcher in the Shadows
When a bomb is sent to zoologist Charles Denmin's doorstep, police are baffled. But Denmin's not. Though he buried that part of his past long ago, Denmin used to be a spy—a scientist deep undercover within Nazi Germany, feeding secrets back to Great Britain. Now, a nameless killer is out for blood, and Denmin must remember what it means to be a spy if he hopes to escape with his life.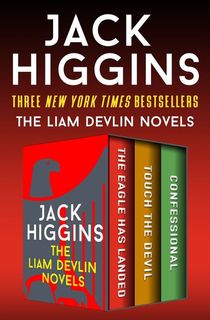 The Liam Devlin Novels
These three thrillers from author Jack Higgins take IRA gunman Liam Devlin to perilous lengths. In The Eagle Has Landed, which was adapted into a film starring Donald Sutherland, Devlin is part of a Nazi plan to kidnap Winston Churchill. And in Touch the Devil and Confessional, the action continues with a plot to keep a state-of-the-art missile out of the wrong hands and stopping a rogue terrorist in Northern Ireland from killing the pope.
Eleven
Love Criminal Minds? Then Eleven, the first book in the Brandon Fisher FBI series, is sure to hook you. When Brandon Fisher joins the FBI Behavioral Analysis Unit, he's prepared to come up against sociopaths. But when his first case with the team takes him to Kentucky to hunt down a ritualistic serial killer—he has no idea what he's gotten into. This suspenseful thriller will take you down the rabbit hole and into the mind of a profiler.
Kidnapped
FBI Agent Jake Carlisle is on a mission to protect a young witness from the Russian Mafia. But when he and the young boy are wounded from gunshots—and he doesn't know if crooks or local cops are behind it—he kidnaps a nurse in a moment of desperation. Nurse Samantha Edgars' life has been almost unbearable since her daughter died and her husband walked out. And it only gets worse after she's kidnapped. But she soon comes to realize that the three of them will have to learn to trust each other if they have any hope of surviving.
This post is sponsored by Lee Goldberg. Thank you for supporting our partners, who make it possible for Early Bird Books to continue publishing the book stories you love.