Alison Lurie, who was described by New York Times Book Review as "one of this country's most able and witty novelists," has passed away at the age of 94. She was best known for her novels, many of which were considered social satire and earned her comparisons to authors such as Kingsley Amis, Henry James and Jane Austen.
She first found acclaim with her bestselling novel The War Between the Tates, a "near-perfect comedy of manners" (New York Times) in which a husband's affair pushes a suburban wife to her breaking point. In 1985, Lurie won for her novel Foreign Affairs, a comic work about two American scholars who find unexpected romances in London.
Lurie also penned six nonfiction books, most of which were published in the past two decades. Her final two works, The Language of Houses and Words and Worlds, were published with Delphinium Books in 2014 and 2019, respectively.
Though her characters were sometimes seen as unlikeable, she enjoyed them very much. As , Alison Lurie said "she had known from a very early age that she wanted to spend her life conjuring worlds whole, and peopling them in whatever way she chose."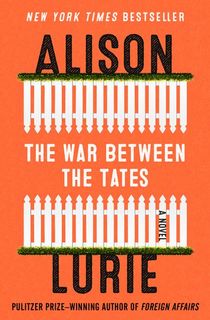 The War Between the Tates
Erica Tate wouldn't mind getting up in the morning if her children were less intolerable. Until puberty struck, Jeffrey and Matilda were absolute darlings, but in the last year, they have become sullen, insufferable little monsters. A forty-year-old housewife out of work and out of mind, she finds little happiness in the small college town of Corinth.
Erica's husband, Brian, a political science professor, is so deeply immersed in university life—or more accurately in the legs of his mistress, a half-literate flower child named Wendy—that he either doesn't notice his wife's misery or simply doesn't care. Worst of all, their pleasant little neighborhood is transforming into a subdivision. As new ranch houses spring up around their once idyllic home, Erica's marriage inches closer to disaster.
When the Tate household tips into full-scale emotional combat, Erica must do her best to ensure that she comes out on top. In this darkly comic tale of a family at civil war, the National Book Award–shortlisted author of Foreign Affairs dives into the deterioration of a marriage.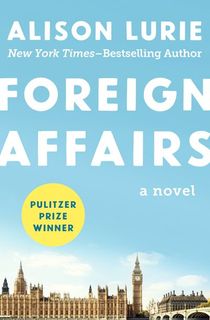 Foreign Affairs
In her early fifties, Vinnie Miner is the sort of woman no one ever notices, despite her career as an Ivy League professor. She doubts she could get a man's attention if she waved a brightly colored object in front of him. And though she loves her work, her specialty—children's folk rhymes—earns little respect from her fellow scholars. Then, alone on a flight to London for a research trip, she sits next to a man she would never have viewed as a potential romantic partner. In a Western-cut suit and a rawhide tie, he is a sanitary engineer from Tulsa, Oklahoma, on a group tour. He's the very opposite of her type, but before Vinnie knows it, she's spending more and more time with him.
Also in London is Vinnie's colleague, a young, handsome English professor whose marriage and self-esteem are both on the rocks. But Fred Turner is also about to find consolation—in the arms of the most beautiful actress in England. Stylish and highborn, she introduces Fred to a glamorous, yet eccentric, London scene that he never expected to encounter.
The course of these two relationships makes up the story of Foreign Affairs—a finalist for the National Book Award and National Book Critics Circle Award as well as a Pulitzer Prize winner, and an entertaining, poignant tale from the author of The War Between the Tates and The Last Resort, "one of this country's most able and witty novelists" (The New York Times).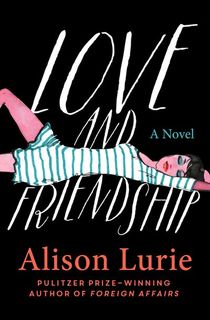 Love and Friendship
Though born in New York, the men of Emmy Turner's family have long found their spiritual home in the idyllic Convers College. Her father, brothers, and uncles entered the New England intellectual enclave as boys and came out men, ready to take on the challenges of the world. It is a pity, Emmy thinks, that women are not allowed to enroll. So when her husband, Holman, wins a place teaching at Convers, Emmy is thrilled to finally see what all the fuss is about. But by the time the first snow hits, she is bored, listless, and utterly out of love.
Emmy's search for pleasure on campus leads her to Miranda, a cocky young bohemian, and Will, a music teacher specializing in sexual composition. Emmy may not be paying tuition, but in her first Convers winter she will learn more than she ever expected.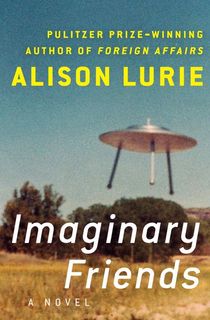 Imaginary Friends
Once the nation's most popular sociologist, Tom McMann searches for a research subject that will invigorate his career. Unlike any study he's seen before, he targets the Truth Seekers, an up-and-coming cult that seeks flying saucers, utopian planets, and new spiritual plains. An irresistible mixture of New Age cranks and sci-fi nerds, they are ruled over by Verena, a beautiful young telepath who believes she has a hotline to another world. The Seekers are isolated, committed, and eccentric, but most importantly, they're hiring.
Assisted by his wide-eyed young colleague, Roger Zimmern, McMann infiltrates the Truth Seekers, hoping to see how the zealots respond if questioned by someone within their midst. But when Verena's babblings start to make a little too much sense, the researchers must choose between losing their minds and buying one-way tickets to outer space.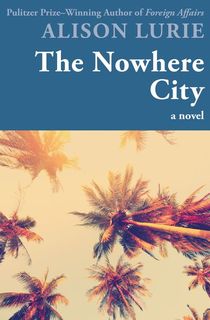 The Nowhere City
When his mentor at Harvard University suddenly leaves for Washington, Paul Cattleman finds himself adrift in the wilds of academia. After losing his fellowship, he is out of work and one thesis short of a PhD. Rather than doom his career by taking what he considers to be an unsuitable job, he finds a temporary position at the Nutting Research and Development Corporation in Los Angeles, a city whose superficial charms signal an adventure. He is ready to make the best of his year out west among the beatniks and Hollywood hippies. The only thing holding him back is his wife.
Katherine is a New Englander through and through, and as soon as she steps into the LA smog, she knows this transition will be a struggle. What Paul sees as fun, she considers vulgar. Bogged down by her allergies and crumbling marriage, she seeks out a shrink, who surprises and transforms her. While Los Angeles may be a cultural wasteland, this East Coast girl will find that West Coast pleasures can be quite a lot of fun.
Featured photo courtesy of Open Road Media