English novelist Barbara Pym had a unique ability to create characters that were both wildly eccentric and incredibly lovable. If she's a breath of fresh today, she was even more so during her time: Though her "older" heroines were called "spinsters," they differed from the standard set by other writers: Pym's iterations were sometimes single, and sometimes not—but all were strong women who valued their independence. Their small-town growing pains, doubts, fantasies, and ambitions (however funny and ridiculous) were given center stage, treated with the respect they were often denied in other books. This characteristic—combined with a satirical eye toward English society—earned Barbara many comparisons to another author of women-centric social comedies: Jane Austen.
Pym passed away in 1980 at the age of 67, but she left behind an oeuvre of novels that make readers think and laugh. Below we've narrowed down our favorite Barbara Pym books—though, really, you can never go wrong.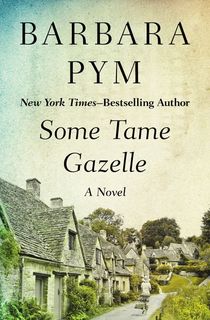 Some Tame Gazelle
In her first novel, Pym demonstrates her deep understanding of female relationships—in this case, exploring the bond between two sisters. Harriet and Belinda Bede may live together, but they couldn't be more different: Belinda is responsible and reserved, especially when it comes to discussing her 30-year crush on a married archdeacon. Meanwhile, Harriet is the typical younger sister—an unabashed extrovert who refuses to be tied down by anyone. But when Edgar Donne arrives in their small English town, the locals are thrown for a loop—including the Bede sisters. Some Tame Gazelle is certainly about the complexities of romantic love, but its best and most powerful love story is the one between Harriet and Belinda.
Excellent Women
Pym's second published novel looks critically at the way people perceive single women of a certain age. Mildred Lathbury is a 1950s "spinster" in her thirties—but she is also one of the sharpest, wittiest women in her community. When a couple moves into her neighborhood, she's inextricably drawn to the husband, Rocky, and his anthropologist friend, Edward. Her subsequent romantic dramas are entertaining, but it's Pym's characterization that truly stands out: Mildred "should" be defined by her "spinster" status—especially in a neighborhood of couples—but is instead liberated by it. It was a unique stance for a novel of the 1950s, a time when everyone believed women's lives simply ended if they were single and over 30.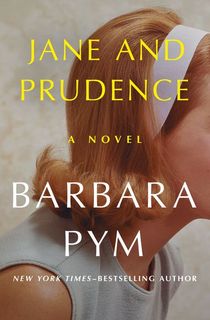 Jane and Prudence
If you've ever had a friend who loves to meddle, then Jane and Prudence will feel familiar. The two central heroines are best friends—despite their age difference, varying life choices, and opposite love lives. Jane is a wife and mother who abides by good manners and maintaining appearances. Prudence, on the other hand, is young, happy, and independent—until Jane decides this simply won't do. As Jane tries (and hilariously fails) to play matchmaker, Prudence sets her sights on the much older Dr. Grampian. There's just two problems: He's a married man…and also her boss.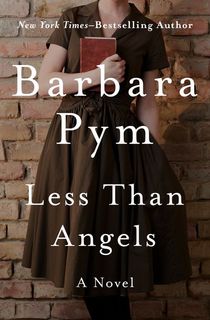 Less Than Angels
Catherine Oliphant is happy with her life. She writes for a women's magazine and has a live-in boyfriend, Tom, to whom she hopes to soon get engaged. But that happiness is spoiled when she suddenly finds herself single—and that Tom has left her for a 19-year-old girl. Soon thereafter, she finds comfort in another anthropologist, Alaric, though their burgeoning romance leaves her torn: Are her feelings for Alaric genuine, or just the byproduct of her heartbreak over Tom? Or is it possible that Catherine doesn't need—or want—anyone at all? Partly based on Pym's experience working at the International African Institute in London, Less than Angels is a fun, witty look at academia and the mysteries of the human heart.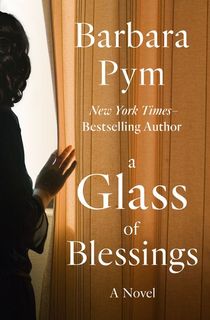 A Glass of Blessings
Published in 1958, A Glass of Blessings follows 33-year-old housewife Wilmet Forsyth, who has a loving husband and a penchant for tea-time gossip. As great as this stability, Wilmet has grown bored, and craves more excitement in her life. Enter Piers Longridge—the brother of Wilmet's good friend and a parishioner at her church—whose worldliness draws her in. Over the course of the novel, Wilmet will come to grips with her newfound attraction, only to realize there's been a huge misunderstanding.
A Glass of Blessings is more proof of Pym's forward thinking, as it tackles infidelity, the English social hierarchy, and homosexuality. Moreover, it challenges the societal expectations in 1950s England, showing that it was acceptable for women to be unsatisfied with homemaking—and to yearn for something more.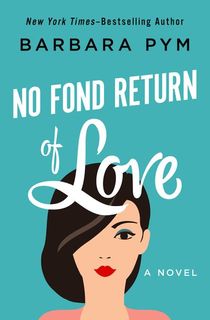 No Fond Return of Love
Distraught over her broken engagement, Dulcie Mainwaring develops a fast friendship with Viola Dace, who is similarly (and hopelessly) unlucky in love. For years, she's pined after Aylwin Forbes, a married editor, who never seems to return her affections. Of course, his disinterest doesn't stop either woman from chasing him around—or from possibly ruining his marriage—to make Viola's romantic fantasies come true. But when Aylwin is on the market again, Viola discovers that she has some stiff competition in Dulcie's teenage niece…
Set in London in the 1960s, No Fond Return of Love is a delightful comedy of manners that explores unrequited love, friendship, and the pursuit of happiness. Be on the look out for Pym's own Hitchcockian cameo!
Quartet in Autumn
Never-been-married Letty is anticipating her retirement when her best friend, Marjorie, makes a surprising announcement: At last, she's going to marry a handsome (and much younger) clergyman. Shocked by her friend's decision, Letty begins to question her own life and place within an ever-modernizing London. At the same time, Letty's three other elderly coworkers are in the midst of the same worries and doubts: What do they do with their newfound freedom, and what opportunities did they miss during their years of employment? Published in 1977, Quartet in Autumn is a darkly humorous exploration of adapting to change at an older age, and was hailed as "an exquisite, even magnificent work of art" (Observer).
The Sweet Dove Died
Named after a quote in John Keats' poem "I Had a Dove," this 1978 novel is allegedly based on one of Pym's own romances. Antiques dealer Humphrey is infatuated with his friend, Leonora Eyre—and he certainly isn't the only one. His nephew, James, is equally as smitten, though his relations with Leonora soon goes beyond simple friendship. But when Leonora discovers her new lover has strayed, she begins to use Humphrey as a pawn in a game of jealousy and manipulation...Talk about a family affair!
An Unsuitable Attachment
One of Pym's posthumous novels, An Unsuitable Attachment sees Ianthe Broome—a single woman living comfortably on her inheritance—be endlessly pursued by a throng of men. Much to her and everyone's surprise, she rejects the advances of a premier bachelor, favoring librarian John instead. It will take a trip to Rome for Ianthe to understand how much she loves John—even if penniless, abrasive, and utterly "unsuitable." Once again, Pym shows that the love works in unpredictable ways—never beholden to any one rule—and that our flaws are worth cherishing.
An Academic Question
Caro is the wife of a lecturer and a stay-at-home mother who wants more out of life—but isn't sure where to begin. She's plunged into a world of even greater doubt when she learns of her husband's infidelity and immoral career move: Has she ever experienced true love? What is the definition of happiness, and what is the value of academic fame?
Another novel published after Pym's death, An Academic Question injects humor into a very serious set of circumstances populated by a cast of engaging, vivid characters.
Featured photo courtesy of Find A Grave