Picture this: You're sitting in a room reading a book. The character in the book is also reading a book. And the character in the book that that character is reading is also reading a book.
While that may seem like an odd (ok, insane) scenario to you, such moments of books within books (or even books within books within books) are not as uncommon as they may first appear. In fact, many novels have followed this Inception-style plot long before Inception was made into a movie. And perhaps no genre uses this technique as successfully as the bibliomystery–a mystery story set in the world of books.
Want to read more about books about books? Here are some of the best bibliomysteries from some surprising authors.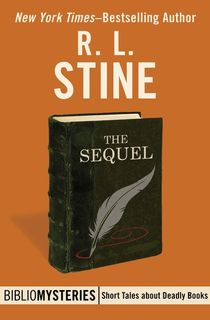 The Sequel
You've probably heard of R. L. Stine—he's the guy who made you scared of giant hamsters when you were 8 years old with his super-popular Goosebumps series. And, of course, his bibliomystery uses some of those same horror elements. In The Sequel, writer Zachary Gold has serious writer's block while writing a sequel to his bestselling debut novel. When a mysterious man threatens to kill him because of his book, however, he realizes that writer's block is the least of his problems—and his book is the only clue to finding answers.
Related: How Mary Roberts Rinehart Got Her Start—and Invented a New Kind of Mystery
S.
Yes, that J. J. Abrams. Prior to his, ahem, well-received directorial efforts in the Star Wars universe, Abrams wrote a book with Doug Dorst, and it just happens to be a bibliomystery. The premise of S. is simple enough: Two students try to uncover the hidden secrets of a long dead writer. To do this they write notes back and forth in the dead writer's book. That book of handwritten notes is also the book that you are reading. Confused yet?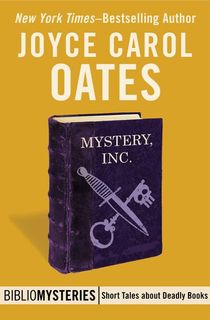 Mystery, Inc.
Joyce Carol Oates has been writing genre-bending and award-winning books for over 65 years. In Mystery, Inc., Charles Brockden doesn't just collect books—he collects bookstores, and he's willing to commit murder to get them. But that's just the beginning of the story.
Related: Seduction Turns Dangerous in Joyce Carol Oates' Fair Maiden
The Shadow of the Wind
Famous Spanish author Carlos Luis Zafón started out winning literary awards for his young adult fiction. But once he wrote a bibliomystery, The Shadow of the Night, his books were read by millions. The book-centric tale is set in 1940s Barcelona, where Daniel Sempere, a book dealer's son, has had a pretty rough life … until he finds a book called The Shadow of the Wind. Daniel soon discovers that someone is secretly destroying all copies of this beloved book, and he is determined to find out why.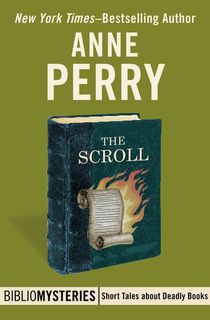 The Scroll
This list of bibliomysteries wouldn't be complete without including at least one bonafide mystery writer–and few are more legit than Edgar award-winner Anne Perry. In The Scroll, bookseller Monty Danforth finds a mysterious scroll written in an ancient language that can't be replicated. When strangers start showing up, looking for the scroll, Monty realizes he needs to decipher the text before he gets killed.
Related: 7 Anne Perry Books About Sleuths and Murders of the Past
Mr. Penumbra's 24-Hour Bookstore
Mr. Penumbra's 24-Hour Bookstore is the bibliomystery of a modern reader's dreams. After Clay gets laid off from a web-design job, he finds himself desperate for work and thrilled by an offer from Mr. Penumbra. Soon, however, he discovers there's more to the bookstore and its books than he anticipated. With secret societies, coded messages, and trips around the world, this mystery reads like an adventure.
Related: 6 Meccas for Mystery Lovers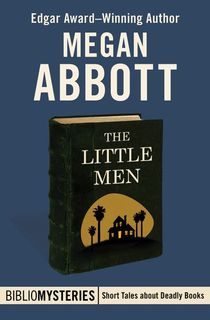 The Little Men
Megan Abbott is one of the best known mystery and noir writers working today. This novella combines Old Hollywood, books, and a mysterious death to create something wholly unnerving.