Rumer Godden (born Margaret Rumer Godden) authored more than 60 books in her lifetime. Most notable is her novel Black Narcissus, which was adapted into a 1947 film starring Deborah Kerr, and into a 2020 limited series on FX. We can't stop watching the new series—and to give us something else to do in between binge-watches, we're devouring all of Rumer Godden's books.
The British author was born in Sussex in 1907, but grew up in what is now known as Bangladesh. Though she was sent to England for schooling, her parents brought her back to India at the start of World War I. Before writing novels, Godden trained as a dancer and even opened a dance studio in Calcutta in 1925. While still running the studio, she published her first novel in 1936 and continued to write—often basing her books on real-life experience.
Interested in the Catholic Church, and eventually converting, many of her later novels portray clergymen and women favorably. Like Black Narcissus, Five for Sorrow, Ten for Joy and In This House of Brede focus on women in religious communities. Spending much of her life in India, a number of her novels are also set there—with vivid attention paid to the details of her characters' surroundings.
In addition to her numerous novels, Godden is also the author of many nonfiction and children's books. Dive into the author's canon today with these six stories.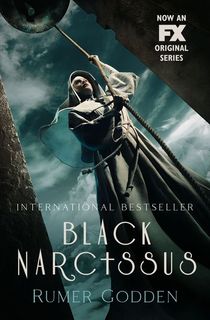 Black Narcissus
In Darjeeling, India, five nuns—under Sister Clodagh, the youngest Mother Superior ever to lead their order—travel to a remote area in the foothills of the Himalayan Mountains. They hope to establish a school and health clinic there, but Mopu has a dark past and soon their isolation begins to take a toll on the sisters. This psychological book was adapted into an Academy Award- and Golden Globe Award-winning film in 1947—starring Deborah Kerr, Jean Simmons, and Esmond Knight, to name a few.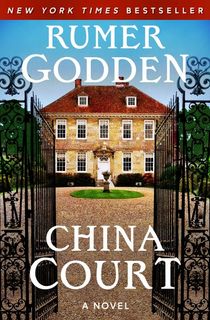 China Court
Originally published in 1961, China Court is a sweeping saga that follows the Quin family though the decades. For almost 150 years, they have living at China Court in the Welsh countryside. But though their life may seem grand, it's not without secrets and scandal. Beginning at the end in 1960, Ripsie—the wife of a Quin brother—has died. And though he helped her fulfill her dream of living at the grand estate and loved her dearly, there was someone else Ripsie loved…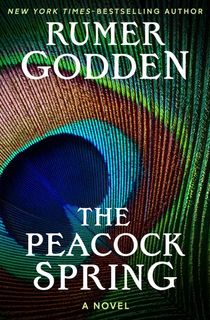 The Peacock Spring
Based in-part on Godden's own experiences, the novel tells the story of two sisters—Una and Hal—who are taken from their English boarding school to live with their father in New Delhi, India. But while 12-year-old Hal embraces their new life, 15-year-old Una feels like an outsider—making for a difficult adjustment. Then there's their new governess—who appears to be having a troubling, intimate relationship with the girls' father. While Hal doesn't want anything to do with her, Una soon finds comfort in Ravi—the young Indian gardener. But their friendship soon becomes something much more: a forbidden love that threatens to end in tragedy.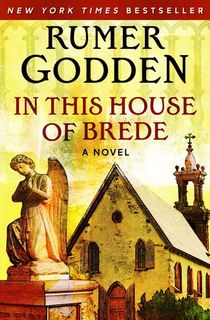 In This House of Brede
Though she's made a successful living, Philippa Talbot—now a World War II widow in her 40s—has decided to give up her elite social standing and join a Catholic convent. As she starts her new life as a nun inside Brede Abbey, she gains great strength from the women around her. But as a time of change for the Catholic Church comes, the financially unstable Brede Abbey might not be able to weather the storm.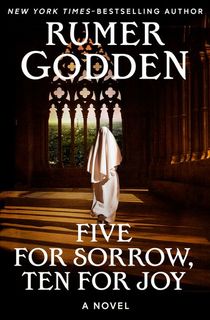 Five for Sorrow, Ten for Joy
In this novel, Godden tells the story of Elizabeth Fanshawe—an orphan who escapes her troubled life to enlist as a British driver in World War II. But when the war ends and she finds herself in Paris, she falls head over heels for the charming Patrice Ambard—and is drawn into his dark world of crime and prostitution. Soon, she finds herself transformed into a madam known as the Sacred One. But her life fully spins out of control when she commits a murder—and must come to terms with just how unraveled she's become.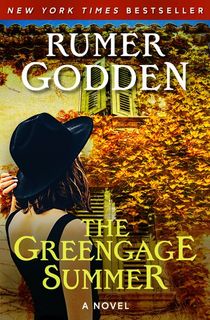 The Greengage Summer
At the end of World War I, Mrs. Grey brings her five children to the French countryside for the summer. But things take a turn when she falls ill, and the siblings are left to their own devices at their hotel, Les Oeillets. While Mrs. Grey is in hospital, the younger children find the charming Englishman Eliot to be a guide and protector—but he has his eye on 16-year-old Joss. And as his obsession with her increases, he threatens to cross a dangerous line. The novel is told from the point of view of Cecil, Joss' younger sister, and is a coming-of-age story that uniquely captures a time and place.
This post is sponsored by Open Road Media. Thank you for supporting our partners, who make it possible for Early Bird Books to continue publishing the book stories you love.
Featured image of Godden in Buckinghamshire in the 1950s: Rumer Godden Literary Trust