Author Jennifer Weiner is one of the most beloved women's fiction writers around. Drawing from her own life experiences, Weiner's first book, Good in Bed, was published in 2001, and since then she's written 11 more novels and several short stories. Notably, Weiner's second novel In Her Shoes—which tells the story of two sisters that are different in every way…with the exception of their shoe size—was adapted into a 2005 film starring Cameron Diaz, Toni Collette, and Shirley MacLaine.
Weiner's stories typically focus on the personal lives of women—including their daily work lives and relationships. If you're a fan of female-driven stories about the trial and tribulations of everyday life, these eight books are sure to satisfy. From the story of a couple dealing with an ex (who's almost certainly trying to break them up) to that of a woman grappling with turning 40, there's something for everyone.
Otherwise Engaged
Molly and Gabe are newly engaged—and currently basking in the glow that comes with it. But things take a turn when Gabe's first novel, in part based on his crazy love affair with his ex Talia, becomes a bestselling book…and Talia reappears in their lives. Though Gabe doesn't seem concerned by the reappearance of Talia, Molly's convinced she's trying to win back her ex. As Molly begins to spiral out of control, she blurs the fictional Gabe and Talia with the real ones. Will Molly's imagination be the downfall of her relationship? Or can she and Gabe see things through even with the irritating appearance of Talia? Lindsey J. Palmer's latest novel examines the anxieties we face and how we deal with them.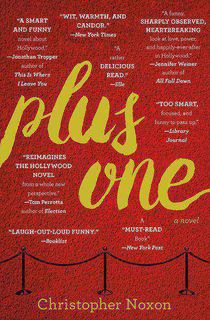 Plus One
Christopher Noxon's debut tells the story of Alex, a mid-level marketing exec, and his wife Figgy, a writer who—after 13 failed attempts—finally gets her pilot picked up by a cable network. The show, Tricks—about a suburban housewife who runs a prostitution ring—takes off, even winning an Emmy for Best Comedy Series in its first year. Now Alex and Figgy's lives have changed—both financially and socially. Alex agrees to quit his own job to manage their lives, including everything from house renovations to taking care of their children. But he's not prepared when he encounters the Plus Ones—men who are married to women more successful than themselves. He'll have to figure out how to find a balance between his own life and his wife's newfound success, or risk losing his own identity altogether.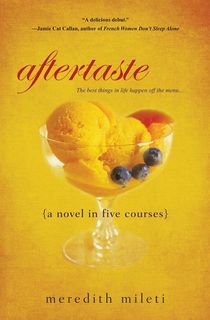 Aftertaste
Part love letter to foodies, part engrossing story, Aftertaste follows Mira Rinaldi—a go-getting New Yorker who's co-owner of trattoria Grappa and has just welcomed a new baby. But her seemingly perfect life takes a turn when she finds her husband, Jake, in a compromising situation with a restaurant employee. Fleeing to Pittsburgh to be with her friends and family, she tries to rebuild her life. But when an opportunity to get back to New York presents itself, she'll have to decide if for once she's willing to put herself first.
Blogger Girl
Legal secretary by day, Kim's real passion is chick lit—successfully helping keep the genre alive with her blog, Pastel is the New Black. But she's thrown a curveball when her high school nemesis, Hannah Marshak, has a hot new chick lit book that she wants Kim to review. What's a blogger to do? Support the genre she's devoted her every free moment to? Or get even with the girl who made her life so miserable ten years ago?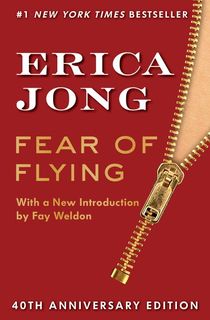 Fear of Flying
First published in 1973, Erica Jong's sensational book follows Isadora Wing who, after five years of marriage, has to decide if she should stay with her husband or get a divorce. After accompanying her husband on a trip to Vienna, she sets out to look for a man who can ignite passion in her life. Along the way, she learns that happiness and liberation are not necessarily the same thing in this book that stands for female empowerment.
A Window Opens
Alice Pearse is good at juggling—she's been doing it with her part-time career, her role as a mother and wife, and anything else that's been thrown her way. But when her husband decides to make a serious career change—it's up to Alice to do most of the providing for her family. Landing a job at Scroll, a start-up that may just be the future of reading, it suddenly seems that the well-balanced life she's always wanted is within reach. That is until everything starts to fall apart. When her dad gets sick, her marriage begins to fall apart, and things at work aren't as rosy as they first seemed, she'll have to decide what she really wants.
The Young Wives Club
The Young Wives Club tells the stories of four women, connected by the struggles they each face. When Laura Landry's quarterback husband is benched due to an injury, they're forced to return to the small town she was so determined to leave. Meanwhile, Madison Blanchette is torn between two men: Cash Romero—the musician who won't commit to her, and George Dubois—the weathly man she uses to make Cash jealous…who may just be something more. Claire Thibodeaux is suspicious when her pastor husband Gavin starts "working late," and fears she's destined to end up like her own mother: Divorced. And finally, Gabrielle Vaughn is hiding a huge secret from her well-to-do fiancé…and though she knows she has to come clean, she's worried it'll shatter the foundation on which their relationship is based. Together, these four women discover that when it comes to love—nothing is easy.
Silver Girl
Meredith Delinn's life is going up in flames. After her husband Freddy is imprisoned for running a Ponzi scheme, she loses everything: Her friends, her possessions, and more. She flees to Nantucket with her former best friend, Constance Flute. But as hard as Meredith tries, she can't completely escape her disheveled life. And when her high school boyfriend Toby, who happens to be Connie's brother, shows up—she's forced to imagine just how different her life may have been.
This post is sponsored by Skyhorse Publishing. Thank you for supporting our partners, who make it possible for Early Bird Books to continue publishing the book stories you love.
Featured photo of Jennifer Weiner: Alchetron