The genius behind major hits like My Sister's Keeper and A Spark of Light, Jodi Picoult is one of the most popular authors today. Her books are an incredible blend of ethical dilemmas and complex family relationships, all the while delivering heart-wrenching emotion and surprising twists. Often timely and always powerful, they're the kind of stories readers return to again and again.
Related: The Best Audiobooks to Listen to on Your iPhone Right Now
If you're looking for more novels featuring this same addictive thematic mix, check out our list of books for fans of Jodi Picoult. Get ready to clear your weekend—you won't want to put them down once you've started.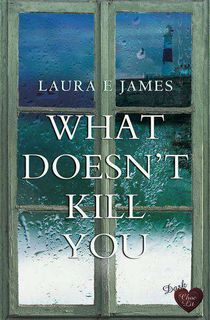 What Doesn't Kill You
British coastguard Griff Hendry is shocked when his wife, Evie, inexplicably asks him for a separation. Estranged from his father, Logan, due to a long-ago tragedy, Griff is no stranger to familial strife. But the fact that Evie continues to look after Logan—even in the face of their failing marriage—leaves Griff wondering if the secrets of his past have come back to haunt his present and his future. If you're in the mood for a Picoult-esque tale of families who are torn apart and stitched back together, What Doesn't Kill You ought to be on your radar.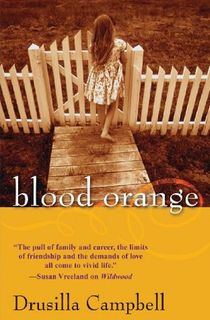 Blood Orange
Described by Booklist as "John Grisham meets Jodi Picoult," Blood Orange tackles the difficult subject of losing a child. In the wake of her 7-year-old daughter's disappearance, Dana is frustrated and angry—convinced that her lawyer husband's controversial court case may have played a part. But when Dana realizes that her own actions are at fault, she must decide if revealing what she knows is worth destroying what's left of her shattered family…Picoult fans will find all the heartbreak and shocking twists they need in this story about motherhood and the challenges that come with it.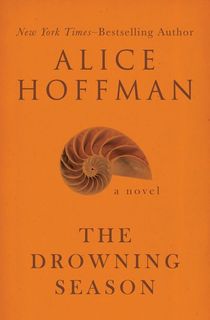 The Drowning Season
With her luminous prose and a bibliography that includes Practical Magic and Here on Earth, Alice Hoffman is another beloved novelist whose work explores complex family ties. Set in Long Island, Drowning Season is a multi-generational story that follows a grandmother, her jaded granddaughter, and how secrets—not just blood—bind the two together. The New York Times Book Review called this lesser-known Hoffman gem, "a touching and startling novel," and Picoult's readers will certainly agree.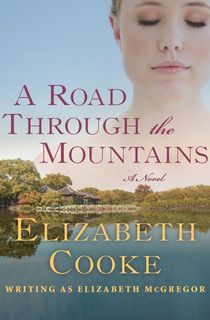 A Road Through the Mountains
Fans of Picoult's House Rules will find something to love in Elizabeth Cooke's novel, which also concerns a child on the spectrum. When a car accident places her mother in a coma, 10-year-old Rachel is suddenly without a caregiver. Diagnosed with Asperger's, she desperately needs someone to look after her—and who better to ask than her father? There's just one problem: David Mortimer isn't ready to reopen the wounds caused by Rachel's mother, much less take in the daughter whose existence he knew nothing about…Elizabeth Cooke tracks the complicated relationships between these characters to tell a moving story about loss, new beginnings, and the enduring power of love.
Gracie's Secret
Like Jodi Picoult, Jill Childs doesn't shy away from stories of children in peril. When Jen's young daughter, Gracie, is almost killed in a car accident, she's furious with Ella—her ex-husband's girlfriend and the woman behind the wheel. But she soon channels this anger into a ruthless quest for the truth once Gracie starts telling strange stories about her near-death experience. Each revelation points Jen towards a secret in Ella's past—one that has the potential to inflict even more damage upon them all. You won't be able to pull yourself away from the twists and turns in this compelling read.
The Weight of Silence
The Weight of Silence is a riveting novel that has the sort of surprises you'd find in a Picoult novel. After two girls go missing one summer morning—one of whom is a mute—their parents are haunted by unanswered questions and nightmarish "what if" scenarios. But the secret to the girls' disappearances may be closer than they think. Perhaps even under their own roofs...
Related: 11 Books About Friends and Family for Whenever You Miss Your Own
The Midwife's Confession
Readers of The Pact will appreciate this Diane Chamberlain novel about one woman's mysterious death. In fact, Booklist called it "a Jodi Picoult-like storyline yanked from the most shocking of headlines." Tara and Emerson always thought their friend Noelle was perfectly happy with her life—until the day she ended it. Guided by a half-written suicide note, the pair begin looking into Noelle's past, hoping to better understand what drove her to kill herself. What they find makes them realize that this woman who they loved so dearly was, in some ways, more of a stranger than a friend.
Just Destiny
Jenny and Gabe were happily married when a biking accident suddenly took Gabe's life. Grieving his loss, Jenny decides to conceive her his child posthumously. But Gabe's family refuses to let this happen, causing a messy court case that raises questions about bodily autonomy—from the termination of life support to organ donation to artificial insemination. As the legal proceedings intensify and the battle lines are drawn, long-kept secrets rise to the surface and wreak havoc on the lives of everyone involved…This is definitely one to break out for your next book club.
When Never Comes
If you're drawn Picoult's stories of the powerful bonds between strangers, you should try Barbara Davis's When Never Comes. Christy-Lynn's husband has just been killed in a car accident—and so has his mistress, who was in the passenger seat. Devastated in more ways than one, Christy-Lynn leaves town, only to discover that the secret couple also had a secret child. Remembering her own troubled upbringing in the foster care system, Christy-Lynn is moved to care for the girl herself. But will the law—and her own troubled heart—allow her to?
What We Keep
Elizabeth Berg is known for her emotional, character-driven stories, which call to mind some of the best facets of a Picoult plotline. In her complex but heartwarming What We Keep, a grown-up Ginny Young reflects on her childhood as she flies across the country to see her estranged mother. Her youth was not always a happy one, and her bitterness about her mother's abandonment of her and her sister has ricocheted in many directions. Can Ginny ever find it in her heart to forgive?
Trail of Broken Wings
Our feelings towards certain family members can be complicated and not always easy to face. Jodi Picoult has shown us this countless times, just as Sejal Badani has done in her 2015 novel, Trail of Broken Wings. Indian American photographer Sonja must return home after her father slips into a coma. But it's an emotionally fraught reunion: Mr. Badani was a difficult, violent man—and she and her sisters have spent years running from their pasts. Now facing the imminent loss of the person they call their father, they must also face their memories of him as their abuser.
Defending Jacob
In this New York Times bestseller, assistant district attorney Andy Barber is assigned to a murder case with a young male victim. It's nothing particularly out of the ordinary until the evidence implicates Andy's son, Jacob, as the killer. Andy will have to fight like hell if he hopes to protect his own child—even if it comes at the cost of hurting the parents of another. But eventually, Andy's own violent past comes to the fore, pushing him to consider whether certain tendencies are genetic...and if Jacob is, in fact, a murderer.
Featured photo of Jodi Picoult courtesy of Alchetron