In 2012, author Gillian Flynn became a household name with her third book, Gone Girl. The story follows the disappearance of Amy Dunne and was adapted into a critically acclaimed film directed by David Fincher in 2014. Now, her debut novel, 2006's Sharp Objects, is finally getting the attention it deserves—in the form of an HBO miniseries, à la Big Little Lies. The story focuses on Camille, a small-time reporter who must return to her hometown to investigate a series of twisted murders.
Sharp Objects is ripe with the scars of childhood trauma and shocking plot twists you won't see coming. If you like your mystery with a side of heart-stopping suspense and tension, you'll love these nine books. And don't miss the miniseries, starring Amy Adams, which is currently airing on HBO.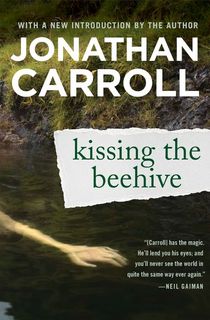 Kissing the Beehive
Kissing the Beehive is remarkably similar to Sharp Objects. Still haunted by a childhood trauma, Sam Bayer returns to his hometown of Crane's View. It was here, in the Hudson River, that he found the body of Pauline Ostrova when he was just 15. Despite a swift trial and conviction, Bayer is convinced the killer is still on the loose. Desperate to rid himself of his demons, Bayer intends for his homecoming to provide inspiration for a new book on the murder, but spending time in Crane's View sends him on a shocking downward spiral instead.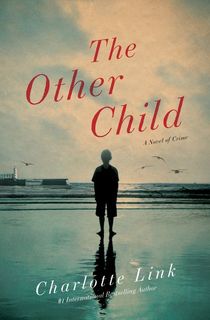 The Other Child
Charlotte Link is one of Germany's most successful authors, and The Other Child is her debut to the English-speaking world. In the small town of Scarborough in Yorkshire, a student is found brutally murdered. The police have no leads, until a copycat crime occurs just a few months later. While attempting to find a link between the murders, Detective Valerie Almond finds herself uncovering secrets tracing all the way back to the orphans who came to Scarborough during the Second World War. Just when you think you've got it all figured it out, Link shocks you with a brand-new twist.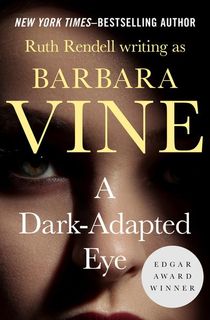 A Dark-Adapted Eye
Faith Severn comes from a high-society family with a dark past. Her aunt Vera was convicted of murdering Eden, Vera's very own sister, and sentenced to death. Vera and Eden were especially close, but when Eden demanded custody of Vera's son, who claimed to be neglected, their relationship turned bitter and violent. Years later, when a journalist sheds light on disturbing secrets about the murder and the prominent family, Faith is shocked and begins to question everything she knows about her ancestry.
Reconstructing Amelia
Kimberly McCreight's debut novel begins with the devastating suicide of Amelia, an honor student at the prestigious high school Grace Hall. Her mother, Kate, is crushed by the loss but attempts to regain some semblance of normalcy by returning to work. But when she receives a cryptic text, any possibility at returning to her previous life is gone forever. The text is short and to the point: It says that Amelia didn't commit suicide. Reconstructing Amelia is a mother's harrowing journey to uncover the sinister secrets that lead to her daughter's tragic death.
Far From You
Sophie Winters is no stranger to close calls. At 14, she was in a horrific car crash that left her with severe scarring, a bum leg, and a powerful addiction to Oxycodone. At 17, she barely escaped with her life again, but this time it was different. This time, it was very much intentional. When Mina drags her best friend Sophie into the woods for a mysterious meeting, Sophie tags along begrudgingly and ends up narrowly escaping with her life. Mina doesn't escape at all, and everyone assumes her death is merely a byproduct of a drug deal gone wrong. No one will listen to Sophie's story, so she's forced to take matters into her own hands. In Far From You, Sophie investigates her best friend's murder and discovers disarming truths about both Mina and herself in the process.
The Couple Next Door
Anne and Marco Conti's seemingly perfect life falls apart at an ordinary dinner party at their neighbor's house. When the couple pops over to show face at the party, their precious baby disappears from their home. According to the police department, Anne and Marco are the obvious suspects. But Detective Rasbach, who is assigned to the case, suspects there's something else at play. The investigation begins to unravel the lives of the young couple as it becomes increasingly clear they don't know each other as well as they thought they did. The Couple Next Door will shake you to your core and surprise you with every turn and twist.
Behind Closed Doors
Jack and Grace Angels are the envy of the neighborhood. The Angels are perfect hosts with the perfect house. Jack is a brilliant attorney who defends battered women, and Grace is a beautiful homemaker and talented painter who cares for her sister with Down syndrome. The cherry on top: They're inseparable, but maybe a bit too much. Maybe there's something more going on in that beautiful house when the dinner party ends. Maybe something sinister … This psychological thriller will haunt you long after you've turned the final page.
What the Dead Know
The Bethany sisters disappeared into thin air. One minute, they were in a shopping mall, and the next…they vanished without a trace. Thirty years later, a disoriented woman who has just been a car accident says that she is the younger of the two sisters. The police are shocked by her sudden revelation and are desperate to learn more, but the farther they probe into the last thirty years of her life, the more confused they come. When pushed, the woman gives strange clues that all seem to lead to dead ends. What the Dead Know tells a thrilling story that moves between decades and keeps you guessing until the very last page.
Heartsick
Archie Sheridan is a detective with the Portland police department. For 10 years, he was assigned to the case of Gretchen Lowell, a beautiful and evasive serial killer. Gretchen wasn't interested in being caught, and instead kidnapped and tortured Archie. In a surprise twist, she let him go rather than kill him and then turned herself in. Archie has never recovered, but now there's a new killer in town. Archie is determined to pull himself together, and must race against an overzealous young reporter, the killer, and Gretchen to put the new murderer away.
This story first appeared on Murder & Mayhem.
Featured still from "Sharp Objects" via HBO
KEEP SCROLLING FOR MORE MYSTERY STORIES