In 1996, Joel and Ethan Coen cemented their position among the most important and influential filmmakers of their generation with the release of one of their best-loved films. Fargo tells the story of a shocking triple homicide in Minnesota, not far from the North Dakota city for which the film is named. Filled with many of the directors' trademarks, the film was nominated for the Palme d'Or at Cannes and became a cult hit.
In 2014, a TV series set in the same fictional universe as the film and inspired by its tone and events premiered on FX. Created by Noah Hawley, this new series followed an anthology format, with each season set in a different era and location, but with certain events tying them together – and to the events of the film. Countless fans new and old flocked to Hawley's take on this classic flick, and a new cult of Fargo was born.
With a fifth season on the way starring Jon Hamm, Juno Temple, and Jennifer Jason Leigh, what are fans to do until they can get more of their Fargo fix? Not to worry. These 9 books will keep you reading – and guessing – through stories filled with bumbling criminals and homespun mysteries.
Circles in the Snow
The sixth novel in Patrick McManus' popular series of books starring smalltown Idaho sheriff Bo Tully, Circles in the Snow sees Tully working on perhaps his most perplexing case, even while he contemplates retiring from his job as sheriff of Blight County.
When a local rancher is murdered, is it somehow connected with the mysterious deaths of bald eagles in the area, or the large, seemingly impossible circles that Tully keeps finding in the snow around the crime scene? There's no shortage of suspects in this small town whodunit that offers a big mystery for readers to solve.
A Simple Plan
Adapted into the 1998 film of the same name, directed by longtime Coen Brothers friend and collaborator Sam Raimi, Scott Smith's hit novel has all the earmarks of a Coen Brothers piece.
Hailed by the New York Times for its "emotional accuracy" and "exceptionally skilled plot," this twisty rural noir takes place in snowbound Minnesota, making it perfect reading for those who are looking for something in the same vein as Fargo – whether movie or show or both. Entertainment Weekly calls it, "Ten shades blacker and several corpses grimmer than the novels of John Grisham."
The Postman Always Rings Twice
Moving from the snowy upper Midwest to sunny California, James M. Cain's classic noir of adultery, murder, circumstance, and fate has been adapted to the screen numerous times, most famously in 1946, starring Lana Turner and John Garfield.
Like Fargo and many of the other books on this list, it is a story of small stakes with deadly consequences, as everyday people get in over their heads due to greed, lust, and betrayal. Small towns – or, in this case, roadside diners – hide dark secrets and double-crosses that echo as large as any story ever told.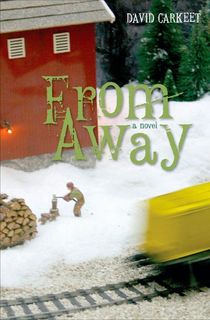 From Away
"This is a crime novel written as much for laughs as any other reason," writes Spinetingler Magazine, in praise of David Carkeet's farcical whodunnit, "and is largely successful because of the main character." That main character is Denny, a "fast-talking bumbler" who is staying in a small-town hotel when he is mistaken for a local who went missing years before.
Now trying to pass himself off as the absent Homer Dumpling, Denny must solve a murder in which he is the prime suspect, before his secret is revealed to the entire town and he finds himself behind bars for a crime he didn't commit.
Mothers & Murderers
Even Pulitzer Prize winners can make a mistake, as Katherine Ellison demonstrates in this "dark jewel" (author Jacquelyn Mitchard) of a true crime memoir. When she makes a mistake in writing up a court case, Ellison finds herself sued by the victim's wife, which draws her inexorably into the case itself.
From her own attempts to move on with her life to the details of a stranger-than-fiction murder case, from Beverly Hills to the Himalayan mountains, this unforgettable and one-of-a-kind book has been hailed as a mashup of Fargo, Body Heat, and Eat, Pray, Love, and if that unlikely combination doesn't make you want to read it, we don't know what will.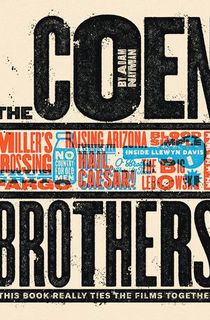 The Coen Brothers
Maybe, instead of a book that reminds you of Fargo, you'd like to read a book about the men who created the film in the first place. Subtitled "This Book Really Ties the Films Together," this indispensable volume on the brothers and their work has been called "a great gift for any Coen fan-boy or fan-girl in your life" by NPR and hailed as "filled with glossy, well-chosen pictures as well as thoughtful, eloquent analysis" by Filmmaker magazine. A look at the Coens' entire oeuvre to the time when the book was published, this exciting volume is perfect for the nightstand or the coffee table.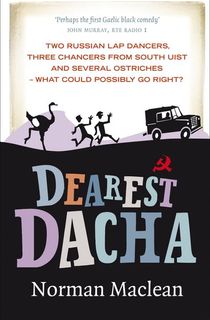 Dearest Dacha
"Something akin to a mad Gaelic version of The Sopranos as directed by the Coen Brothers" is how the back cover copy describes Dearest Dacha, a neo-noir farce by comedian and polymath Norman MacLean (not to be confused with the author of A River Runs Through It, also named Norman MacLean). A favorite of Sean Connery, MacLean's comic novel of crime and punishment starts off in the Outer Hebrides, just off the coast of Scotland, but it doesn't stop there. From Russian weight-lifters who raise ostriches to the residents of a care-home, this book bounces from Glasgow to Hamburg to Amsterdam, stopping only long enough for you to catch your breath from laughing.
Purgatory Gardens
Winner of an Emmy Award, Peter Lefcourt is a self-described "refugee from the trenches of Hollywood" who has found success as a novelist, and Purgatory Gardens has been hailed as one of his best. A Long Island mafioso in witness protection and a corrupt former minister of finance from a European nation find themselves at the same apartment complex in southern California – and competing for the affections of the same woman. Of course, neither man is used to not getting what he wants, and their competition quickly turns murderous, as they both unwittingly hire the same father-son duo to carry out the hit on their romantic rival in this comedic caper.
Anthem
Noah Hawley may be best known as the creator and screenwriter of shows such as Fargo, but he's also a novelist of considerable skill, as demonstrated by Anthem, "A blistering thriller that follows a group of teenagers on an adventure through an apocalyptic America much like our own" (Entertainment Weekly). "Hawley taps into our existential anxiety," writes the New York Times Book Review of this gripping saga, "and transforms it into a hefty page turner that's equal parts horrific, catastrophic and, at times, strangely entertaining."