Meredith Grey has had a monumental year. She stepped away from the workplace and city where we watched her grow into a confident physician, woman and human being. Like ER before it, Grey's Anatomy has inspired a legion of fans who love elevator drama, steamy on-call room scenes, and high-stakes surgeries.
But now that Meredith is on a new path, her void is settling in on her supporters with a thud. Who will they root for next? Is there anyone else that can hold her scalpel?
I would venture to say that if you like medical drama, there is plenty to still be had—just check out the books below.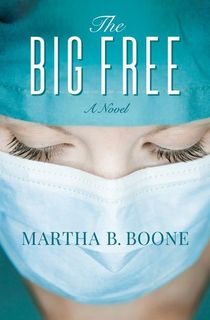 The Big Free
Charity Hospital was a very real hospital known as The Big Free, located in New Orleans. It is at this hospital that a recent graduate of medical school will attempt the journey to become a surgeon. This is a challenging prospect for anyone, but being a woman in a male-dominated profession adds another layer of difficulty.
Written with the insight of a female physician, this selection introduces us to a young woman from Charleston with the hopes of pulling off what few women have: joining the all-boys club of trauma surgery. Oh, and by the way, this all takes place in 1982. If women were headed into medicine at that time, it was usually to become a pediatrician. Read on to see what Ellis Grey's experience may have been like, had she done her residency in The Big Easy.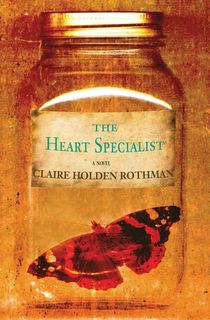 The Heart Specialist
Another mentor for Meredith could have been Maude Abbott, a female physician born in 1869 from Quebec, Canada, who broke down barriers of her own. Though not a biography, Rothman has taken inspiration from Dr. Abbott in her character of Agnes. This selection mixes a broader story beyond the struggle to become a well-respected female scientist and adds a bit of mystery and romance.
Agnes' father was a well-regarded physician when his reputation was ruined by a false accusation of murder, making him feel forced to abandon his family. Between her fascination with science and the curiosity to find her father, it was inevitable that Agnes would want to follow in his professional footsteps with her own medical degree. The novel weaves in Agnes' struggles with convincing male-dominated institutions to take her seriously, solving the mystery of her father and a blooming romance with an unexpected suitor.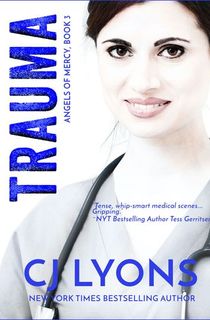 Trauma
If you really don't want to say goodbye to the characters in a medical drama after you've gotten to know them in a book, then this series is for you. Each book has an emphasis on certain characters but the reader will usually see them all there in one way or another. Welcome to Angels of Mercy ER.
This is the third in a series and focuses on Nora, an ER nurse, and her friends (and doctors) Lydia and Gina. Nora has a secret that she has been too afraid to share with anyone for years. That is until she discovers a fellow nurse attacked and murdered not far from the hospital. Nora's secret cannot remain buried anymore when more victims are found and she enlists her friends to help her prevent anyone else from getting hurt.
The Queen of Hearts
Another book written by an actual doctor, this novel follows two women hoping to make a difference by practicing medicine. This is the story of best friends Zadie and Emma, who met in med school and have had each others' backs ever since.
The reader meets the BFFs when they are very established in their careers and have families of their own. They have achieved the dream but it is threatened when an old med school colleague arrives in their town of Charlotte, North Carolina, and brings with him unresolved issues from their past. And perhaps even worse than not knowing what the future will hold is the nagging question of whether these two friends ever really knew each other at all.
Oxygen
Let's return to Seattle for sentimental reasons and get to know anesthesiologist Dr. Marie Heaton. She has carefully curated her career and her own personal life has often suffered for it. This has never mattered to Marie, until she finds herself having to explain the events that took place in a surgical suite where she was in charge of the patient's anesthesia.
Marie becomes the center of a malpractice suit and has her whole identity questioned. After this, she may no longer be the best doctor in her field—she may not even be a doctor at all.
To add even more salt in the wound, Marie's father faces a medical crisis and it serves to hold a mirror up to Marie's past priorities and whether they were misplaced. Will Dr. Heaton survive her accusations, and if she does, does she deserve to? What would her life be like if she could return to medicine? Would she do it all over again the same way?