Though it was published in 1999, Stephen Chbosky's The Perks of Being a Wallflower has become a cult YA classic in recent years. It chronicles the life of 15-year-old Charlie, whose introduction to the world of high school doesn't go quite as planned. While Charlie's life is similar to those of many freshman students—from new crushes to light experimentation with drugs, alcohol, and sex—it's also marked by suppressed trauma and mental illness. Altogether, Charlie's experiences form a complex, honest portrait of the ups and downs that can come with leaving our childhoods behind.
Loved the novel and movie, but want more touching coming-of-age stories? Here's a list of books like The Perks of Being a Wallflower that share similar themes of friendship, love, and growing up.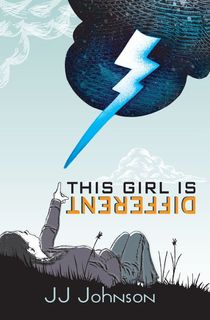 This Girl Is Different
Evie prides herself on being a feminist and an independent tomboy, so unlike the average teen. But her unusual upbringing—and her homeschool education—has made Evie curious about the lives of more conventional high schoolers. She's decided to spend her senior year at a public school, where she'll conduct a "social experiment" and fight institutional injustice. It sounds like a great idea at first, but one class is enough to make Evie lose faith in her master plan...As with Perks' Sam or Michael, Evie is a character who's opinionated and eager to express her individuality, but who isn't without her own flaws and struggles.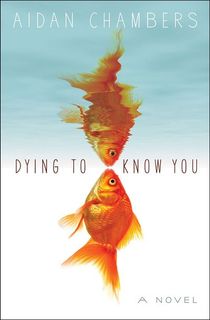 Dying to Know You
Karl has no doubt in his mind that he is hopelessly in love with his girlfriend, Fiorella. However, she needs a little more convincing and demands proof in the form of letters. Fiorella poses questions on love and expects Karl to open up, but there's one problem… Karl is dyslexic. Writing on his own proves difficult, but he fears that if Fiorella discovers he has dyslexia...she'll leave him. Karl decides to ask a local writer—and Fiorella's favorite author—for help. The novelist agrees to help Karl, but he refuses to write the letters on his own; instead, they will work together to answer Fiorella's questions. As the author and Karl work closely together, they form a friendship that explores love, grief, depression, and despair. Dying to Know You is a complex story that is both heart-wrenching and thought-provoking.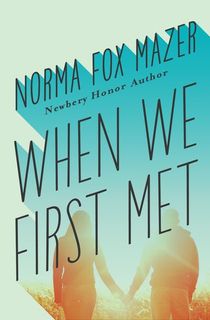 When We First Met
Normally, Jenny hates the month of March. Not only is it gloomy and a tease of spring, but it marks the anniversary of her sister's death. Two years have passed since Gail was struck by a drunk driver, and Jenny believed she'd never stop grieving. But this March seems different—she's met Rob, the new boy at school, and he makes her world considerably brighter. But though Rob feels the same way about Jenny, their affection is stretched to its outermost limits when he reveals his mother was the driver who killed Gail. Can Jenny and Rob find a way to let go of the past so that they can have a future together? An emotional tale of love, loss, and forgiveness, When We First Met is an exceptional young adult novel from a powerhouse of the genre.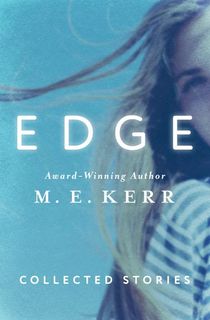 Edge
We've all been through our awkward teen years. Edge, an anthology, does an effortless job of portraying the fears and yearnings experienced during adolescence. With a straightforward approach, author M.E. Kerr tackles topics such as racism, AIDs, absent parents, and homosexuality. Including over 15 stories and touching various genres—contemporary, historical, and science fiction—it is sure to appease any type of reader. The remarkable story, "Do You Want My Opinion," portrays modern issues of our youth in a fantastical setting. In this world, physical connections—kissing, touching, sex—are perceived as the norm, while sharing an emotional correspondence is seen as a sacred act. This innovative take on the YA genre will linger with you after the final page.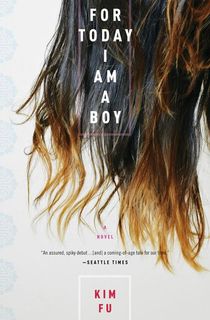 For Today I Am a Boy
As the only boy in a family of three girls, Peter feels the weight of his father's expectations. But he isn't interested in embodying the image of "the perfect son"—in fact, he doesn't want to be a boy at all. It's John, a transgender friend, who finally gives Peter the push to accept his truth, confront his father, and become who he's meant to be. Kim Fu's debut novel was praised across the board for its exploration of gender, sexuality, and immigrant identity, with Bustle calling it "perfectly executed...heartbreaking and beautiful."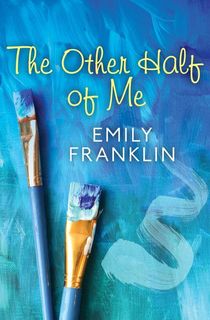 The Other Half of Me
Jenny Fitzgerald has always been the black sheep of her family. Her parents—both dedicated sports fans—don't understand her passion for art, while her twin half-sisters go to great lengths to exclude her. She's always known that being a "donor-bank" baby makes her a little different, but the divide has never felt so large. In an attempt to understand where she truly belongs, Jenny searches for the other children of her biological father, Donor 142. When she finds Alexa, her long lost sister, it seems like her prayers have finally been answered—though Alexa's growing presence in Jenny's life will make her wonder if she's in over her head. It's rare to find a YA novel that tackles the complexities of being a donor child, but The Other Half of Me does it with a deeply empathetic understanding.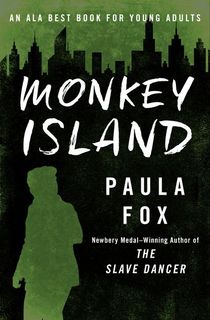 Monkey Island
New York City has various nicknames, one of them being the "concrete jungle." With its bustling streets, skyscrapers, and overcrowded population, the nickname is no surprise. Despite Clay Garrity only being 11 years old, he has been forced to endure plenty of obstacles. His normal life seems like a distant memory, especially after he's left to deal with the repercussions of first his father's, and then his mother's, abandonment. Fearing that neighbors will call the police and send him to a foster home, Clay ends up on the cold streets of New York. There, he meets Buddy and Calvin—two homeless men—who become his new family and help him survive the brutal winter in their own world, which they refer to as "Monkey Island." But danger is always looming, and if Clay decides to leave his newfound sanctuary, he may never see his parents again; but if he chooses to stay, his survival is at stake.
Black Swan Green
A semi-autobiographical novel by the author of Cloud Atlas, Black Swan Green recounts a year in the life of 13-year-old Jason Taylor, who comes-of-age right in the middle of the Cold War. Each chapter spans one month, as he recounts breaking his grandfather's prized watch, an accident on an ice-covered lake, witnessing a horrific crime, experiencing a first kiss, and much more. Set in 1980s England, this fascinating tale allows us to watch Jason become more knowledgeable about the ways of the world, just as Charlie evolves over the course of his freshman year.
Me and Earl and the Dying Girl
Greg Gaines thinks he's mastered the social system of high school: He invisibly coasts along, on good terms with everyone while remaining unattached to any particular clique. His only true friend is Earl Jackson—though he's actually more of a co-worker—with whom he's always made secret parody films. But when Rachel, another childhood acquaintance, is diagnosed with leukemia, Greg's mother asks him to take her under his wing. Begrudgingly, Greg offers Rachel his friendship, but as the teens get to know one another, Greg finds that this "dying girl" is actually turning his life upside down. Funny and moving but never saccharine, Jesse Andrews' novel isn't your typical young adult "sick-lit."
Will Grayson, Will Grayson
The two protagonists in Will Grayson, Will Grayson may share the same name, but they have completely different personalities. Where Will #1 (written by John Green) is quiet and disinterested in relationships, Will #2 (written David Levithan) seeks relief from his depression in his online crush, Isaac. When both Wills serendipitously cross paths, they're set off on a collision course full of heartbreak, friendship, love, and self-discovery. This "funny, rude and original" collaboration between two masters of young adult fiction is a novel Chbosky fans don't want to miss (The New York Times Book Review).
It's Kind of a Funny Story
Craig always dreamed of attending a prestigious high school, believing it'd be his ticket to success. But the stress of his Executive Pre-Professional High School curriculum has sparked an emotional breakdown, leading Craig to a suicide hotline and then a psychiatric hospital. Though he's initially angry and thinks he doesn't need such intensive care, he soon finds solace in his fellow patients and restorative therapy. Like The Perks of Being a Wallflower, It's Kind of a Funny Story examines teenage mental illness with the respect it deserves—though, as with life's roughest patches, it isn't without humor.
Tell Me Again How a Crush Should Feel
After returning from the Model United Nations summit, Leila realizes her picture-perfect school isn't as perfect as she thought. As an Iranian-American, she's become disheartened by Armstead Academy's severe lack of ethnic diversity. What's more, Leila is secretly a lesbian—and what would her classmates think if they knew she liked girls? Her burgeoning crush on Saskia, a new classmate, eventually inspires Leila to come clean and admit her true feelings. But just as she comes out of the closet, so do the secrets of her classmates, who aren't as "normal" as she imagined...
This post is sponsored by Open Road Media. Thank you for supporting our partners, who make it possible for Early Bird Books to continue publishing the book stories you love.
Featured still from "Perks of Being a Wallflower" via Summit Entertainment