Since Squid Game hit streaming September 17th, Netflix reports that the South Korean show has become its most-watched series ever.
The massively popular program centers around a tournament in which 459 indebted contestants compete in deadly versions of children's games. The challenges are shockingly violent, but the down-on-their-luck participants are promised a massive prize—if they survive.
If you've already reached the show's twisted ending and are craving more stories with the same bite and brutality, try your luck with one of these books like Squid Game.
Battle Royale
The 1999 novel Battle Royale by Koushun Takami follows a group of junior high students pitted against each other in a deadly fight organized by the Republic of Greater East Asia.
The influential novel has been a source of both acclaim and controversy, and even had its eligibility revoked from the Japan Horror Fiction Awards for its depiction of violence among young people. Battle Royale has since been adapted into a graphic novel series and a film.
RELATED: Shocking Dystopian Fiction Books
Panic
Recently adapted into a TV series of the same name, Panic is set in a small town.
Every summer, high schoolers compete in "the Panic," a town-wide tournament in which the victor receives $50,000—enough money to let them leave the town of Carp once and for all.
With commentary on the life-ruining potential of debt, the widening differences between the haves and have-nots, and how the vulnerable are exploited for entertainment, Panic reads like a YA Squid Game with less blood.
The Hunger Games
Not surprisingly, some Squid Game viewers have compared it to Suzanne Collins' dystopian YA series The Hunger Games.
The iconic book series, which has been adapted into a film franchise, follows a group of young people in dystopian future America who are selected for a brutal televised tournament.
The Lottery
This iconic short story "The Lottery" by Shirley Jackson prompted disgust in some readers when it was first published in The New Yorker in 1948.
The story, which is set in a small town that demands regular sacrifices to ensure prosperity for the coming year, has since become a horror classic.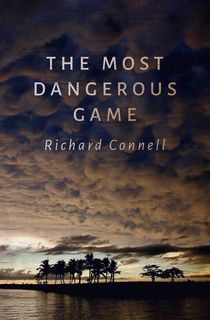 The Most Dangerous Game
A defining entry in the "____ game" genre, this controversial and shocking 1924 novel follows a wealthy man who hunts a shipwreck survivor for sport on a remote island.
The Telegraph writes that The Most Dangerous Game "has inspired serial killers, films and stirred controversy in schools. A century on, the story continues to thrill."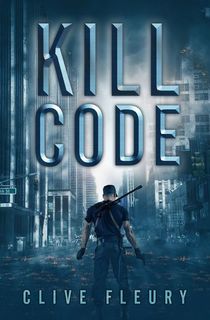 Kill Code
Squid Game's depiction of debt and desperation has struck a disconcertingly strong chord with viewers. Kill Code explores similar themes of economic inequity and elitist cruelty.
Before the world was reshaped by climate change, Hogan was a police officer. Now, a paramilitary group that specializes in protecting the rich has offered him a place on their squad. Desperate for steady employment, he agrees to take their notoriously-deadly entrance exam…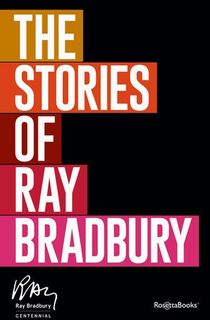 The Stories of Ray Bradbury
Part of what's so shocking about Squid Game is its violent interpretation of childhood games. This aspect of the show might have appealed to Ray Bradbury, who often wrote about the violent potential of childhood.
His short stories such as "The Veldt" and "The Small Assassin" feature terrifying tots, and both of those tales are included in this thorough anthology.
Warcross
In this novel by Marie Lu—the first in a duology—Warcross is an internationally-beloved VR world.
Emika's job is to track down people placing illegal bets on the game. But when this bounty hunting isn't covering her bills, she hacks her way into a major Warcross tournament, and unwittingly achieves viral fame.
Although a YA novel and not nearly as violent and gruesome as Squid Game, Warcross—which draws on Lu's own time in the video game industry—has similar commentary on financial inequities, the appeal of chance, and how a game is never 'just' a game.
If you were appalled by how death entertained VIPs in Squid Game, you might appreciate this novel's commentary on the dangerous potential of voyeurism and tech.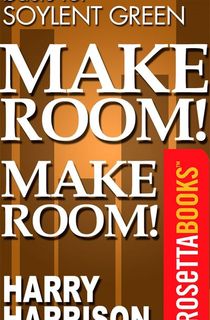 Make Room! Make Room!
The inspiration for the movie Soylent Green, this short story from Harry Harrison is set in an overpopulated and economically divided New York. It explores how the rich consume and subsist on the subjugation of the poor, much like the VIPs in Squid Game.