It's easy to see why this supernatural series has amassed a loyal fandom. Stranger Things features immensely-likable protagonists locked in combat with super-cool Lovecraftian beasts and dangerous technology.
The show's mythology is fascinating, and taps into powerful nostalgia for 80s media. If you can't get enough of life in Hawkins, Indiana, these seven books like Stranger Things are the perfect diversion while you wait for Season 4 to finally arrive in 2022. Push open the curiosity door and discover these compelling stories inside.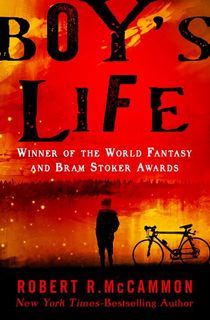 Boy's Life
The winner of the World Fantasy Award and the Bram Stoker Award, Boy's Life is tonally and thematically similar to Stranger Things in many ways. Set in small-town Alabama in the 60s, the protagonist is Cory Mackenson, a 12-year-old who would fit in well with Will Byers' crew. Cory is regretfully pushed into adulthood when he and his father find a man who has been drowned in the town's river. Cory's father attempts to revive the man, but fails.
The death haunts son and father long after the town forgets the unsolved murder. Cory's search for the truth leads him down a path that forever opens his eyes to the evils — both mortal and supernatural — lurking just under the surface of his placid home town. A horror-fantasy that brings the painful process of becoming an adult vividly to life and illustrates the fraught bond between child and parent, Boy's Life is a classic that feels at times like it sprung from the mind of the Duffer brothers themselves.
RELATED: 9 Shows Like Stranger Things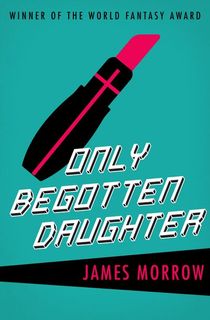 Only Begotten Daughter
At face value, Julie Katz is like any other teenage girl in her Jersey town — but she has powers that are literally miraculous. Julie is the daughter of a female omnipotent force named God. Julie's father, a reclusive lighthouse keeper, is celibate.
In Stranger Things, Eleven is given terrifying powers against her will, and must wield them carefully from a very young age. Similarly, teenage Julie learns she'll need to grow up fast in order to manage her own divine powers, as well as the conflicting advice she gets from the devil, the religious right, and her holy mother. Hilarious and bitingly insightful, Only Begotten Daughter will turn your perception of faith upside down.
RELATED: Netflix to Create Sandman TV Series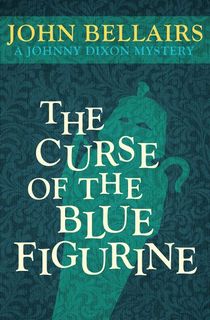 The Curse of the Blue Figurine
The Johnny Dixon Mysteries is a series of surprisingly scary young adult novels by John Bellairs, author of The House With a Clock in Its Walls. Like Stranger Things, the young protagonists in the Johnny Dixon Mysteries are often threatened by an evil from another world. They also are often met with skepticism from their parents and other authority figures.
In The Blue Figurine, Johnny's grandfather accidentally pulls Johnny into a web of demonic danger when he introduces the young boy to the controversial Professor Childermass. Childermass takes Johnny to an allegedly-haunted church in Massachusetts. There, the young man learns that demons are very real — and the portals between their world and ours are dangerously active.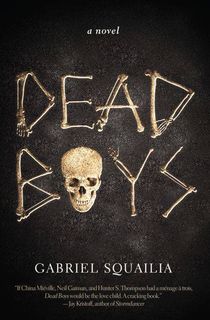 Dead Boys
Described by Darkdawn author Jay Kristoff as a hybrid of "China Miéville, Neil Gaiman and Hunter S. Thompson," Dead Boys transports readers to a macabre underworld where the deceased hold onto the grudges and greed they had while alive. Jacob Campbell died 10 years ago. In the land of the dead he's made a fortune as a kind of subterranean plastic surgeon, keeping his fellow dead looking lifelike long after they've been interned.
But when he hears a rumor about the infamous "Living Man"—the only soul to cross over into the land of the dead without actually dying—Jacob leaves his business behind to catch the one person who's cheated the fate we all must meet. A small dead boy and the spirit of a hanged criminal join Jacob as he searches for the Living Man in a sprawling underground red light district.
RELATED: The Geek Gifts You're Looking For: 35 Nerdy Presents You Need
It
Stephen King's expanded universe is one of the biggest influences on Stranger Things. Most obviously, the font used for the show's title sequence, ITC Benguiat, is the same used on the cover of King's early paperbacks. The series is also full of Easter eggs referencing the author's canon, most strikingly It.
It follows the members of the Loser's Club, a gang of nerdy underdogs in small-town Derry, Maine. Like Hawkins, Derry is a town where evil and strange occurrences are ubiquitous, and where children are often placed in the position of convincing authority figures that threats are real.
The children of Derry, Maine are stalked by an evil force called Pennywise, who often takes the form of a clown. Whether they're ready to face him or not, the Loser's Club are fated to take down Pennywise—or be taken down by him.
Paper Girls
Described as "Stand By Me meets War of the Worlds," Paper Girls follows a group of fierce girls in the late 80s. In the early morning hours of Halloween 1988, the girls' paper route is interrupted by a mysterious force from the future. This ongoing series features art by Cliff Chiang and is written by Brian K. Vaughan, who proved his skill for suspenseful sci-fi with the iconic 2000s series Y: The Last Man.
RELATED: 9 Groundbreaking Graphic Novels and Comic Book Series
Suspicious Minds
If nothing but the actual Stranger Things IP will satisfy, check out one of the canon Stranger Things YA novels. The first Stranger Things book, Suspicious Minds, was written by Strange Alchemy author Gwenda Bond. This prequel novel is set in 1969 and follows Eleven's mother Terry.
A college student in the 60s, Terry is eager to discover the truth behind a secretive lab in Hawkins forest. In search of answers, she volunteers as a subject for the project, codename MKULTRA. There, she learns that Hawkins National Laboratory is hiding secrets Terry could never have imagined. To make it out alive — and spread the truth – she'll need to first become close with her fellow subjects.
RELATED: 10 Shocking Dystopian Fiction Books
This post first appeared on The Portalist.
Featured still from "Stranger Things" via Netflix