NPR called Miriam Toews' international bestseller Women Talking "a work of deep moral intelligence, a master class in ethics beautifully dressed as a novel." Drawing from her own upbringing in a Mennonite community and inspired by a true story, this "wickedly funny and fearlessly honest" (The New Yorker) novel became a worldwide sensation and was adapted into a major motion picture starring Rooney Mara, Claire Foy, Frances McDormand, and others.
The book itself is a marvel. The story follows eight Mennonite women who must decide how to proceed when they realize that they've been victimized repeatedly by members of their own community. To whom do they turn? Do they leave or do they stay? Drawn from real life but infused with Toews' unmistakable wit, it's "a riveting story that is both intensely specific and painfully resonant in the wider world" (USA Today).
But what do you do when you've read the book, seen the movie, and maybe even delved into some of Toews' other fiction (or her 2001 memoir, Swing Low: A Life)? These 7 books will help scratch that itch and fill the gap in your reading that Women Talking has left behind, while illuminating new aspects of feminism and the world we live in every day.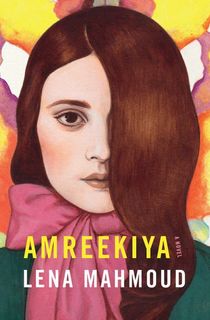 Amreekiya
"With poignant, beautiful writing, Mahmoud quickly draws readers into the novel, portraying all her characters with a sympathetic voice" (Library Journal). This "honest and vulnerable" (Pauline Kaldas) novel follows Isra, a young Palestinian-American woman as she navigates a life in a home where she is unwelcome, and an eventual marriage into which she feels pressured.
Along the way, the book examines everything from how language shapes identity and culture to the effects of sexism on marriage and family to the trials and triumphs of its Palestinian protagonists, all in a "beautifully composed" (Al Jadid) and unforgettable novel from an underrepresented voice that begs to be read.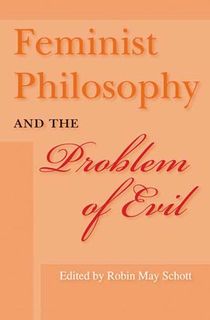 Feminist Philosophy and the Problem of Evil
The so-called "problem of evil" is one that has preoccupied philosophers since the very beginning, but in this indispensable volume, Robin May Schott assembles some of today's leading thinkers to put forward "philosophical discussions of evil and terrorism in ways that only those working from a feminist perspective would be able to do" (Tracy Isaacs, University of Western Ontario).
The result? A book ideal for "those who are interested in evil and the moral complexity of the present," who will find "numerous insights in this collection" (Choice).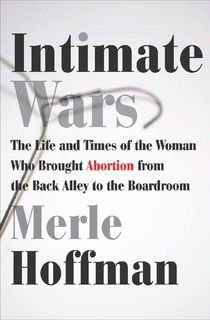 Intimate Wars
Merle Hoffman was a classical pianist who became a campaigner for women's' rights, specifically making it her lifelong mission to uphold a woman's right to choose. In this "searingly honest debut memoir" (Kirkus Reviews) she tells the story not only of her own life and journey, but of her battle to bring abortion "from the back alley to the boardroom."
Beginning before the 1971 Roe v. Wade Supreme Court case, this unflinching memoir has unfortunately never been more topical than it is today, in the wake of the Supreme Court recently overturning more than 50 years of precedent and striking down that landmark decision, once more imperiling the right to abortion for individuals all over the country.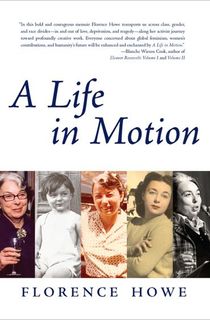 A Life in Motion
While we may know Florence Howe best as the founder of Feminist Press, she was a wide-ranging activist who helped to install women's studies programs at colleges across the country, engaged in antiwar demonstrations, and otherwise helped to advance the rights of all people.
In this "sharp and compelling memoir" (Rosemary G. Feal, Modern Language Association), Howe "offers a bifurcated account of her accomplished life" (Publishers Weekly), recounting not only her upbringing and personal life, but also her career and tireless activism in exacting detail, helping to preserve "the treasures of a history that might otherwise have been lost" (Meena Alexander, author of Fault Lines).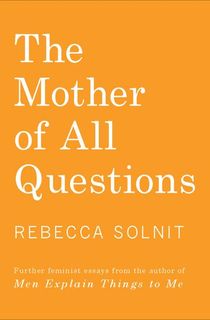 The Mother of All Questions
Following up her hit book Men Explain Things to Me, author and activist Rebecca Solnit tackles a wide range of topics in these "short, incisive essays that pack a powerful punch" (Publishers Weekly). The result is a "thought-provoking and important anthology" (Library Journal) that "reveals that the ongoing work of righting the wrongs of patriarchy is only part of a much larger project of social justice for all people" (Kirkus Reviews).
Writing on subjects ranging from rape jokes to the gender binary, Solnit brings her trademark wit and wisdom to a new collection of unforgettable essays that add another chapter to the canon of feminist literature.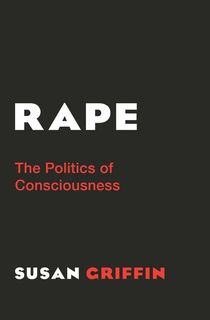 Rape
Originally published in 1979, Pulitzer Prize finalist Susan Griffin's landmark work on the subject of one of the world's most unspeakable crimes has remained one of the defining works on the topic since its publication.
With surprisingly lyrical prose, this "scintillating and enthralling feminist thinker" (Booklist) explores the cultural and psychological roots of rape, and why it remains one of the most frequent violent crimes in the world, arguing that our relationship with rape is defined by cultural ideals and gender binaries, rather than the natural order to which many might ascribe such violence.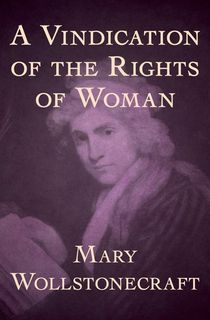 A Vindication of the Rights of Woman
We all know Mary Shelley, the author and creator of Frankenstein, but her mother was a writer of similar import, whose best-known work is this pioneering piece of feminist theory, which argues that women are not naturally inferior to men, and that young girls should be educated alongside young boys, to the same degree.
When it was published in 1792, these were bold declarations, and they helped to set some of the bedrock assumptions of feminist theory for years to come. Wollstonecraft was also a superlative writer, and A Vindication on the Rights of Women remains a cracking good read, all these years later, not to mention a foundational work of feminist thought.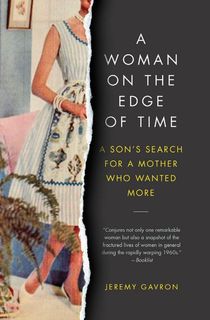 A Woman on the Edge of Time
In 1965, Jeremy Gavron's mother took her own life. In this groundbreaking memoir that is part elegy and part detective story, he "conjures not only one remarkable woman but also a snapshot of the fractured lives of women in general during the rapidly warping 1960s, with moving and revelatory conclusions" (Booklist).
As Gavron attempts to sort out the mystery of the mother he never got a chance to know, he also crafts a moving story about the fate of ambitious women in a world that is often not ready for them, telling a story at once deeply personal and surprisingly universal.