How much do you really know about the economic system that plays such a huge role in the social, political, and personal fabric of America—not to mention many other countries around the globe?
Whether you're new to the theory and principles of capitalism or are an old hand looking for an in-depth guide to the world of economics, finance, and the American Dream, these 10 books on capitalism will provide enlightening and often entertaining windows into the way capitalism works—and doesn't—and how it affects sometimes surprising facets of your daily life.
Related: Business Adventures: An Intimate Glimpse Into Corporate America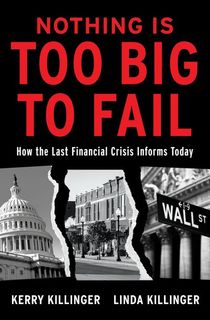 Nothing Is Too Big to Fail
Two banking executives use insider knowledge and expertise to take a harrowing look back at the financial crisis of 2008, exploring what caused it and what may cause the next one.
Covering topics ranging from the COVID-19 pandemic to social justice, this troubling portrait of an economy on the edge shows how highly leveraged and fragile the American economy really is, and how easy it would be for another economic crisis even worse than the Great Recession to shake the seemingly unshakable pillars of American commerce.
Capital in the Twenty-First Century
This #1 bestseller at Amazon, The New York Times, Wall Street Journal, USA Today, and more has been called "the most important economics book of the year—and maybe of the decade." (The New York Times)
Written by Thomas Piketty, a "rock star of the policy-intellectual world" (Democracy) and Director of Studies at the Paris School of Economics, this doorstop of a tome "aims to revolutionize the way people think about the economic history of the past two centuries. It may well manage the feat." (The Economist)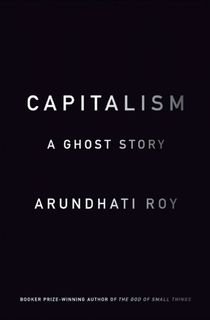 Capitalism
America exports capitalism all over the world, and we're far from the only nation to feel either its benefits or its downsides. In this "vehement broadside against capitalism in general and American cultural imperialism in particular," (Kirkus Reviews) Booker Prize-winner Arundhati Roy looks at the unintended consequences of democracy and capitalism in her native India.
There, the hundred richest individuals control fully a quarter of the country's gross domestic product, leading to the "ghosts" of the book's subtitle, including hundreds of thousands of suicides, poisoned rivers, and clear-cut forests.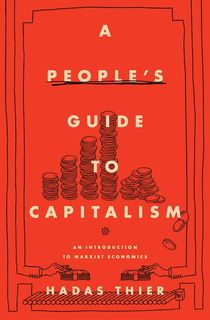 A People's Guide to Capitalism
"Thier's urgently needed book strips away jargon to make Marx's essential work accessible to today's diverse mass movements," according to Sarah Leonard of The Nation. In this comprehensive and approachable guide to an alternative economic theory, the author helps to explore the inequality that seems to be so baked into capitalism, and how we can combat it effectively.
"We will need books like A People's Guide to help us make sense of the root causes of the financial crises that shape so many of our struggles today." (Keeanga-Yamahtta Taylor, author of Race for Profit)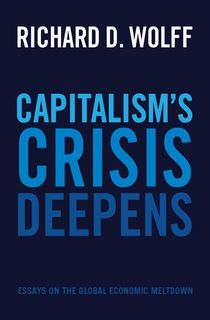 Capitalism's Crisis Deepens
Richard D. Wolff has been called the "leading socialist economist in the country," and in the urgent and highly readable essays collected here, he argues that the crisis which gave rise to the Great Recession is not a thing that we have left in the past, but an ongoing series of systemic failings that may yet lead to even greater inequality and economic collapse in the future.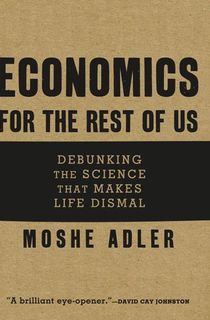 Economics for the Rest of Us
"Adler's frustration with wrongheaded economic thinking is as entertaining as it is thought provoking," writes Publishers Weekly, describing this lively collection of case studies which make the argument that inequality is not an unintentional by-product of capitalism, but something that is baked into much of modern economic thought.
Making the case for a more just economic system, Adler argues that economics has become the "science" of the rich, justifying some of the cruelest policies imaginable while exacerbating gaps between the "haves" and the "have-nots."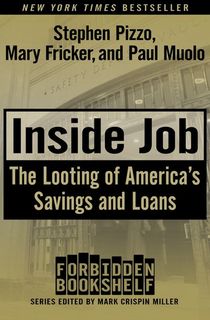 Inside Job
In the 1970s, sweeping financial deregulation allowed savings and loan institutions to put their assets—which were insured by taxpayer money—into new and risky ventures. This also opened the door for a variety of shady dealings which led to a nationwide savings and loan scandal that saw half the nation's S&L institutions insolvent in less than ten years.
Written by industry insiders, this captivating look at how it happened – and how it might happen again – remains "hard to put down" (Library Journal) and unfortunately topical, even decades later.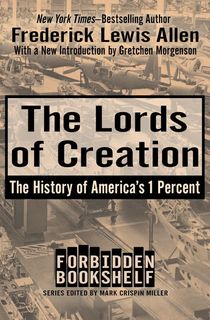 The Lords of Creation
First published in 1935, when the Great Depression was still vivid, this "stimulating" (Kirkus Reviews) account of the people and events that led to the stock market collapse of 1929 and shaped American finance into the present day remains as readable and as urgent today as it was then.
As the financial inequality shepherded by these early "lords of creation" of the late 19th and early 20th centuries continues to affect us today, and we seem to be trapped in a downward spiral of boom and bust, the lessons of the Great Depression and America's first one percent remain vital to our lives and our future.
A History of the World in Seven Cheap Things
Global climate change and ecological and environmental collapse are among the most pressing crises that threaten not only global economies but life on earth.
In this "intriguing approach to analyzing today's planetary emergencies," (Library Journal) authors Raj Patel and Jason W. Moore peel back the economic underpinnings of many of the world's ecological and environmental crises, and show how the former invariably affects the latter in an "informed, sometimes acute, polemic against capitalism's half-millennium of colonial exploitation." (Nature)
Misbehaving: The Making of Behavioral Economics
"Antic" is not a word that can normally be associated with books on the economy, yet that's exactly what many of the anecdotes in Richard Thaler's book, which won the Nobel Prize in Economics, are. As Thaler attempts to upend decades of economic theory with the notion that economic decisions are not made by "rational actors" but by imperfect individuals operating under a host of biases and pressures never accounted for by economists, he also helps to illuminate how our understanding of the economy works – and where it doesn't.
Featured photo via Unsplash / Thought Catalog