When you read an amazing book, it's accompanied by an inevitable rollercoaster of emotions. At first you're elated by the discovery that this could be a new favorite. But by the time you've turned to the last page, you're despairing that the adventure has come to an end. We've all been there. Though nothing can quite replace a favorite book, there are plenty of delightfully similar options out there. The following suggested reads are comparable in tone and subject matter to eight beloved books, literary classics, and contemporary novels alike.
If you liked Jane Eyre, read Agnes Grey.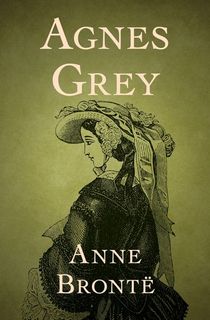 Agnes Grey
1847 was a big year for Charlotte, Emily, and Anne Bronte: each sister saw the publication of her debut novel, which would leave a lasting impression on the literary scene. The sisters' work was unlike anything written at the time. Their books featured a frank realism that portrayed class struggles and independent women—topics that were considered subversive and immoral. In fact, they chose to publish their novels under masculine pseudonyms in order to disguise their identities and be taken more seriously.
Anne Bronte's Agnes Grey is a literary classic in its own right, though it is often overshadowed by Charlotte's Jane Eyre and Emily's Wuthering Heights. Like Jane Eyre, this novel is a coming of age story about a disillusioned young woman. Agnes is well-educated but relatively poor, which pushes her to take a position as a governess to support herself. But in her new role, she feels increasingly isolated by her cruel and contemptuous employers. Based on Anne's own experiences as a governess, Agnes Grey is groundbreaking in its portrayal of a vulnerable and outspoken woman.
If you liked To Kill a Mockingbird, read A Stranger in the Kingdom.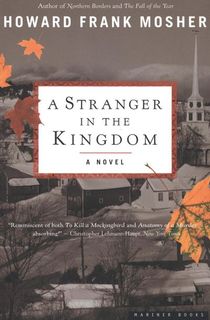 A Stranger in the Kingdom
Howard Frank Mosher's absorbing tale is about the stunning power of hatred. The story is set in the fictional Kingdom County, Vermont during the 1950s. This homogenous and isolated community is shocked and outraged by their new pastor: a black man. Already unwelcome, the pastor faces more than just disdain when a young woman in the parish is found murdered. He becomes the prime suspect in a courtroom drama embroiled with racial tension. The story of a sleepy town turned upside down is told through the eyes of 12-year-old Jimmy, the son of the local newspaper editor. His loss of innocence and exposure to irrational hatred is reminiscent of Scout's transformation in Harper Lee's beloved To Kill a Mockingbird.
If you liked A Tree Grows in Brooklyn, read Kieron Smith, Boy.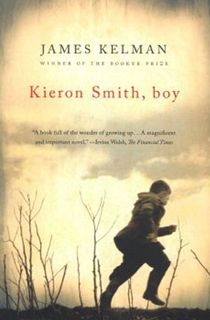 Kieron Smith, Boy
If you find yourself missing Francie and her childlike wonder after finishing A Tree Grows in Brooklyn, then you may want to think about picking up Kieron Smith, Boy. Though the two novels have some superficial differences—A Tree Grows in Brooklyn follows a girl growing up in turn-of-the-century Brooklyn, while Kieron Smith, Boy centers around a boy in 1950s Glasgow—they're really two sides of the same coin. Both novels are urban coming of age stories told from the candid point of view of a child experiencing life during a period of social change and upheaval.
James Kelman, winner of the Man Booker Prize, truly transports you to the absurdities of childhood with Kieron Smith, Boy. Kieron goes through the growing pains of learning about about love, loss, sex, and responsibility, making for a poignant and hilarious read.
If you liked Murder on the Orient Express, read Andean Express.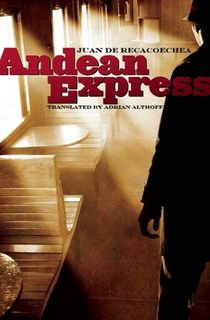 Andean Express
Agatha Christie's classic locked-room mystery was an instant hit, and has inspired a slew of television and movie adaptations since its 1934 publication. While Andean Express hasn't enjoyed the same infamy, it has all the elements that make Murder on the Orient Express so thrilling. Juan De Recacoechea sets his murder mystery on a train passing from La Paz, Bolivia to Arica, Chile. The trip seems mundane enough, until a middle-aged German businessman is discovered murdered. He's an overall unlikeable man, and the many passengers who loathe him and could be potential suspects include his teenage bride, a man with a dark past disguised as a priest, and a circus contortionist. The social and political tension of 1950s South America serves as a rich background for this gripping mystery.
If you liked 1984, read A Crystal Age.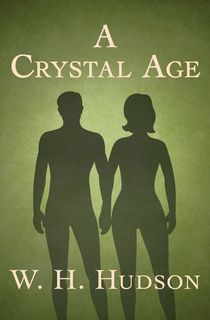 A Crystal Age
In A Crystal Age, a young man awakes in a strange land, with no memory of his past or how he came to be there. When he stumbles on a community of people, he knows that this new world is nothing like where he came from. Its citizens live a pure and simple life, in which they take care of the earth, avoid overworking themselves, don't have money, and value nature's beauty above all else. The young man thinks he's found a true utopia. But when he falls in love with the daughter of the family who took him in, he realizes the price they've paid for their idyllic lives: romantic love doesn't exist in this world. Though the world in A Crystal Age is not nearly as terrifying as George Orwell's classic dystopia, the two books deal with many of the same themes—including forbidden romance and the value of freedom. If you're looking to read about an oppressed society in an otherworldly setting, A Crystal Age is a great choice.
If you liked Eat, Pray, Love, read Aftertaste.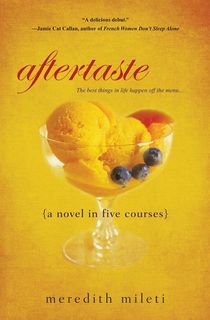 Aftertaste
Elizabeth Gilbert's memoir Eat, Pray, Love is a delectable read about the healing power of food and human connection. While Aftertaste is a novel, and takes place in various U.S. cities rather than across the globe, its central recipe of self-discovery and delicious food is reminiscent of Eat, Pray, Love.
Aftertaste is "a novel in five courses" that centers around the life of Mira, the co-owner of a successful New York City restaurant. With a great marriage, a new baby, and a thriving business, she thinks her life couldn't get any better. But Mira's world is turned upside down when she catches her husband having an affair with one of their employees. After an outburst that lands her in court-ordered therapy, Mira decides to pull herself together and fight for her restaurant. In the process, she comes to learn more about herself and what she wants from life.
If you liked A Tale of Two Cities, read A Tale of Two Citizens.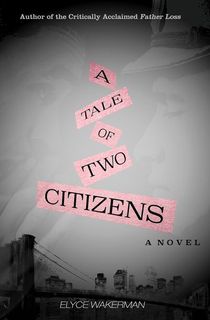 A Tale of Two Citizens
A Tale of Two Citizens borrows the structure of Charles Dickens' masterpiece, weaving two distinct storylines together into one powerful novel. In Poland, Harry hears talk of the Nazi party and dreams of better opportunities elsewhere. When he's offered the chance to move to America, he reluctantly leaves behind his wife and newborn baby to make the uncertain journey. On the other side of the world is Will, an ambitious American lawyer. Will is hardworking, fiercely patriotic, and has no sympathy for destitute immigrants arriving on the shore of his country. The book follows the men from the pre-World War II era on, chronicling their lives that inevitably intertwine. A personification of opposing political ideologies, A Tale of Two Citizens is especially timely today and well worth a read for anyone who enjoyed the structure and societal criticism of A Tale of Two Cities.
If you liked The Perks of Being a Wallflower, read It's Kind of a Funny Story.
It's Kind of a Funny Story
Though The Perks of Being a Wallflower was published in 1999, it flew u nder the radar until 2012, when author Stephen Chbosky adapted it into a movie starring Logan Lerman, Emma Watson, and Ezra Miller. Renewed interest in the book led to a spot on The New York Times Best Seller list and its newfound status as a cult classic. Sweet and naive Charlie's coming of age story will always hold a place in our hearts, but if you're looking for a similar read, check out Ned Vizzini's It's Kind of a Funny Story. The novel's main character is not so much a wallflower as an ambitious overachiever. However, Craig cannot control his anxiety and finds himself in a psychiatric institute after a suicide attempt. Like The Perks of Being a Wallflower, a naive teenager is confronted with a diverse cast of characters with whom he explores mental health, love, sex, and drugs. The story that follows is poignant and thought-provoking. If you like the book, it was adapted in 2010 and stars Keir Gilchrist, Zach Galifianakis, and Emma Roberts.
Related: 21 Book to Movie Adaptations Streaming on Netflix Now
This post is sponsored by Open Road Media. Thank you for supporting our partners, who make it possible for Early Bird Books to continue publishing the book stories you love.
Featured still from "Jane Eyre" (1996) via Miramax