One-hundred years ago today, one of the finest writers of the 20th century was born. Dame Muriel Spark, known primarily for her novel, The Prime of Miss Jean Brodie, is being celebrated this year for the mad characters, wild adventures, and wonderfully satirical stories she created during her lifetime.
Spark wrote 22 novels, as well as poems, short stories, and essays, from the late 1950s until the early 2000s—each more nuanced and engaging than we ever thought stories could be. Sparks mixed mystery and wit with the outrageously wealthy, creating deep and complex narratives that blurred the lines between the real and imagined. Many of her works take place directly before or after WWII, a period during which nothing was as it seemed; everyone had secrets, and there was always more to be uncovered. These concepts echo in her books. If you're looking to get a taste of what Spark offered through her writing, here are 10 novels — and one play — that showcase the talent of Dame Muriel Spark.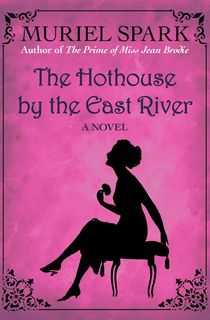 The Hothouse by the East River
30 years after World War II has ended, Elsa Hazlett encounters a salesman in New York City who reminds her of a German P.O.W. she and her husband knew while working in an Intelligence unit during the war. In addition to their worries about their children and their apartment being overheated, Elsa's chance meeting causes the Hazletts to be concerned about information regarding her conduct during the war surfacing.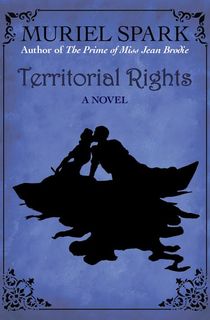 Territorial Rights
Robert is distracted from his aspiration to become an art historian. His obsession with a Bulgarian refugee, Lina Pancev, heightens these distractions when he breaks off his relationship with a wealthy, older lover and journeys to Venice to find Lina. Unbeknownst to him, Robert's father is also traveling to Venice to have an affair. Meanwhile, Lina is on a mission of her own to solve the mystery of her father's death in this novel that celebrates the complexities of humans and the way they love.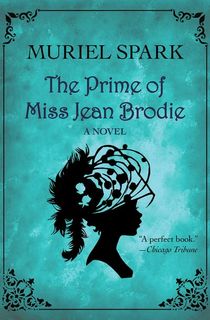 The Prime of Miss Jean Brodie
Muriel Spark's classic, and most famous, novel follows an Edinburgh school teacher who makes it her mission to educate six 10-year-old girls on life, love, and, well, everything else. As they grow older, Miss Jean Brodie continues to educate the young women, and her intentions—both nefarious and compassionate—become clearer. The novel, which takes place right before WWII, was also adapted into a film of the same name, and was selected as one of TIME magazine's ALL-TIME 100 Novels—the 100 best English-language novels published since 1923.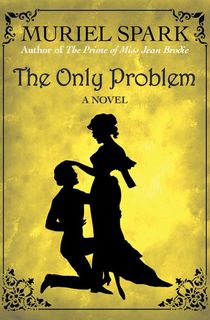 The Only Problem
As super rich academic, Harvey Gotham, retires to the French countryside to work on a monograph on the Book of Job, he is completely oblivious to what else is going on in his chateau. Namely, his wife has joined the F.L.E. (Front de la Liberation de L'Europe) and has been planting terrorist bombs in large public spaces.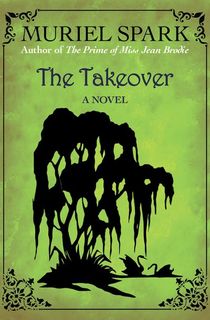 The Takeover
Maggie Radcliffe, an American heiress, moves to a house in Italy near Lake Nemi that an old friend of hers, Hubert Mallindine, claims is his ancestral home. While trying to get him to leave, Hubert steals and sells Maggie's valuable furniture and paintings in Rome and, at the same time, the servants start committing crimes of their own. In true Spark fashion, this novel involves wealth, opulence, a powerful and manipulative woman, and, of course, mystery.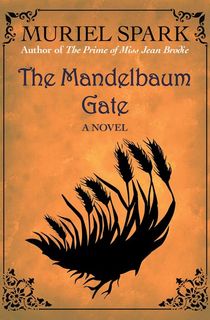 The Mandelbaum Gate
A half-Jewish, English, and Catholic convert travels to Jerusalem in 1961 to meet up with her married, archeologist fiancé. What could go wrong? After Barbara Vaughan confronts her Jewish heritage in Israel, she passes through the Mandelbaum Gate into Jordan where she is suspected of being an Israeli spy. Not only does this story take place in the early days of Israeli nationhood and during the Eichmann trials, but there is even more chaos going on in the background of this wild pilgrimage story.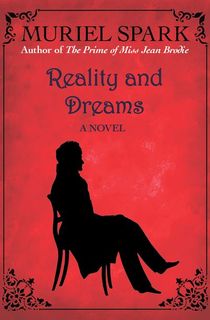 Reality and Dreams
When trying to feel "godlike" while directing a film, Tom Richard ironically falls off a crane and ends up in the hospital with a hip and 12 ribs broken. In addition to his desire to complete his film despite his ill health and the problems in his personal life, Tom also struggles to keep track of what is real and what he is imagining.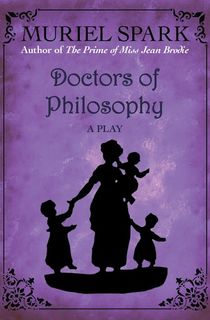 Doctors of Philosophy
In purely Woolfian manner, this play features two philosophy scholars reflecting on the choices, and sacrifices, they have made in their lives as female academics. Set in 1960s London, one of the two women considers her decision to stop pursuing her research after completing her PhD in order to start a family, while the other thinks about choosing to remain in academia and achieve success in her field. One of few plays by Spark, Doctors of Philosophy was first performed in London in 1962 and went on to be produced in Scandinavia by Ingmar Bergman.
Loitering with Intent
Shortlisted for The Man Booker Prize in 1981, this novel is narrated by Fleur Talbot—a young writer living on "the grubby edge of the literary world" in postwar London. Literally loitering around town, Fleur gathers information for her job at the Autobiographical Association while considering the idea of the artist and the origins of inspiration.
A Far Cry from Kensington
In The New York Times' 1988 review of this Spark novel, Robert Plunket declares that A Far Cry from Kensington "is the perfect vehicle for her to win over Philistines like me." A successful novelist, Mrs. Hawkins, recounts her days as a young war widow living in a rooming house in postwar London with a married couple, a nurse, and a Polish immigrant, and working for a crazy boss in publishing.
The Bachelors
Full of even more drama than one might expect to find on a reality TV show, The Bachelors (notice the pluralization) tells the story of a group of bachelors in London, each with their own unique characteristics. Patrick is a spiritualist who is plotting the murder of his girlfriend whilst being prosecuted for embezzlement. Another is a handwriting expert with epilepsy who is tasked with examining a letter that may incriminate Patrick. If you think that's outlandish, it's just the tip of the iceberg.
This post is sponsored by Open Road Media. Thank you for supporting our partners, who make it possible for Early Bird Books to continue publishing the book stories you love.
Featured photo: Alchetron
KEEP SCROLLING FOR MORE BOOK STORIES