Reading YA literature has personally been very formative for me, especially in my early teen years. Contemporary stories are particularly close to my heart as many YA contemporary books have helped me navigate the messiness of growing up, and perhaps more importantly, made me feel less alone in my experiences.
Even now in my mid-twenties, I still find myself gravitating towards YA contemporary novels. Because believe it or not, that "coming of age" experience does not end at age nineteen. It keeps going! In fact, growth is a lifelong journey, and I've learned that it feels more bearable with a good book by your side.
With that said, here are 13 YA contemporary books for you to check out, regardless of your age. I hope you find something that tickles your interest. Happy reading!
Boys I Know
Raised in an Asian American household while living in a predominantly white area, June Chu constantly feels like she's falling short of everyone's expectations – be it her mother's insistence that she follows her perfect older sister's footsteps or Rhys' unwillingness to commit to anything beyond secret kisses at school. But as the pressure of her high school senior year drastically builds, someone's got to give… and it just might be June.
A good book on the messiness of relationships, identity, and taking ownership of your own life.
Confessions of an Alleged Good Girl
Set in small-town Texas, this YA novel follows a preacher's teen daughter who eventually learns that she suffers from vaginismus, a medical condition that makes it physically difficult for her to engage in penetrative sex. Teaming up with the quintessential church girl and a notorious troublemaker of a boy, Monique sets off on a journey towards learning to love herself and her own body.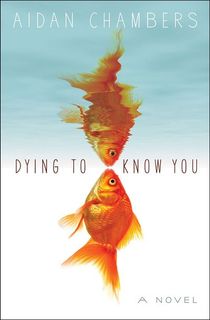 Dying to Know You
When his girlfriend requests for him to write more about himself, Karl panics. Determined to keep his dyslexia secret, he enlists the assistance of her favorite author to help him write to her, leading to an unexpected friendship between them.
Full Disclosure
HIV-positive teen Simone Garcia-Hampton is eager to start fresh at a new school. But when an anonymous note left in her locker threatens to expose her medical condition to the whole student body, Simone is forced to navigate fear and prejudice within her community.
An excellent read on stigma, sex positivity, and radical self-acceptance.
I Love You So Mochi
Following an explosive fight with her mother, Kimi Nakamura flees to her estranged grandparents' home in Kyoto. There she meets Akira, a charming guy who moonlights as a costumed mochi mascot to help his uncle's business. And what begins as an escape plan quickly becomes an opportunity for Kimi to learn more about herself and her heart.
For readers who feeling aimless or are worried about an uncertain future, this is the book for you.
It Only Happens in the Movies
Forced to deal with her parents' contentious divorce and a terrible breakup of her own, it's no surprise that Audrey is determined to swear off romance. Now if only Harry, a fellow cinephile and her cute coworker at the local cinema, could get the memo.
Sweet but nonetheless hard-hitting and evocative, this is a beautifully written story about love, films, and storytelling.
Kings, Queens and In-Betweens
A perpetually awkward teenager is suddenly thrust into the drag scene and finds her life changed forever. Surrounded by macho drag kings, gorgeous queens, and surprising allies, Nima learns to love going out of her comfort zone and stepping into the light.
A fun and lovable read with a protagonist that's easy to cheer for!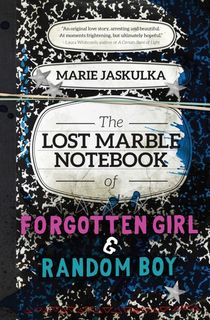 The Lost Marble Notebook of Forgotten Girl & Random Boy
For fans of verse novel, this story follows two young teens – imperfect and isolated in different ways – trading poetry in a notebook. Through this intimate exchange, they find comfort in words and unexpected love in each other.
Patron Saints of Nothing
In this coming-of-age story, a Filipino-American teenage boy's decision to travel to the Philippines impacts him in the most unexpected ways. While he searches for the truth behind his cousin's murder, Jay Reguero also navigates grief, identity, and his complicated connection to his homeland.
Slay
Black college student Kiera Johnson moonlights as the brilliant game developer behind SLAY, a secret online roleplaying card game built and designed for Black gamers. But when a player is murdered over a SLAY world dispute and media outlets thrust the game into the spotlight, Kiera must fight to save the safe space she's created from bigotry, prejudice, and an unknown in-game threat.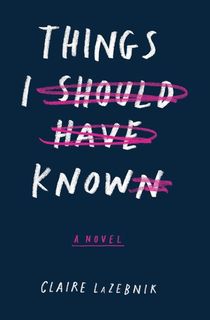 Things I Should Have Known
In this #ownvoices novel about autism, Chloe decides that her older autistic sister Ivy needs a boyfriend, and she's already picked out the perfect candidate: Ethan Fields, a kind boy from Ivy's special needs class. There's only a slight problem: setting them up requires spending time with Ethan's incredibly irritating brother, David.
With the Fire on High
High school senior Emoni Santiago's first love is her daughter and her abuela. Her second love is the rush of magic Emoni feels whenever she's in the kitchen. But as her dreams of becoming a chef seem to clash against her responsibilities, Emoni finds herself in an unbearably difficult situation, with the fire set on high.