While the exact origins are unknown, crochet first appeared in a Dutch magazine in 1823. It got its name from a French word which translates to "small hook," which is a reference to the small hook used in crocheting to turn yarn into fabric, and then into a variety of fabulous designs.
What is the easiest thing to crochet?
The easiest crochet projects are squares or rectangles—think scarfs, or square potholders. But that's only the beginning!
Crocheting is a fun, easy-to-learn hobby for people of all ages. Simple beginner stitches can yield beautiful results, and they only get better as your skill level progresses. From clothing to home goods to toys and beyond, there is something to crochet for everyone.
Crochet away with these 10 books about crocheting that cover everything you need to know about stitches, styles, and more.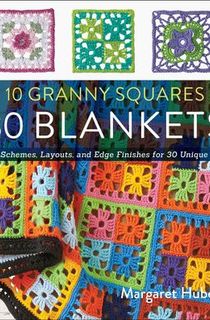 10 Granny Squares, 30 Blankets
The granny square is beginner-friendly and is also the basis for a multitude of designs. Once you have the granny square down pat, your options are endless.
In this book, the author shows you how to make 30 completely unique blankets using only 10 granny square variations. With designs that range from crazy to classic, this book is sure to contain the perfect blanket for anyone in your life (including yourself!).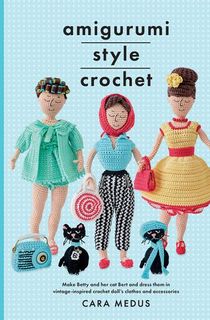 Amigurumi Style Crochet
"Amigurumi" refers to the Japanese art of crocheting adorable small, stuffed yarn creatures. This book introduces crocheters to Crochet Betty, a chic little lady from the 50s, and her beloved cat, Bert. Each section has a set of instructions for fashionable outfits and accessories for both Betty and Bert alike, all with a distinct 1950s flair.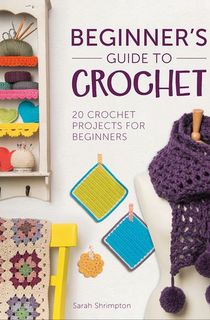 Beginner's Guide to Crochet
In this essential book for those just beginning their crochet journey, each stitch is explained in detail, alongside photographs and diagrams for further clarity. Once you've mastered the stitch, discover the accompanying project to put your newfound skill to use!
Overall, the book contains 20 different projects. The difficulty ranges from a simple French press cozy to the "extreme crochet" section, which involves using t-shirt yarn to create extra-large designs. Once you've completed all of the projects in this book, you can consider yourself an experience crocheter.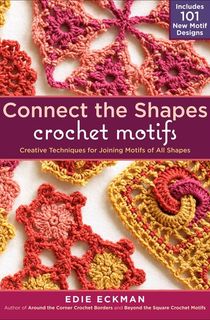 Connect the Shapes Crochet Motifs
This easy-to-follow guide instructs crocheters on connecting existing crochet motifs to create unlimited designs. From lacy links to three-dimensional effects and more, what you combine and create is up to you! Get inspired with the 101 included motif designs, all the while consulting the detailed instructions and innovative stitching charts that ensure all of your creations will be a success.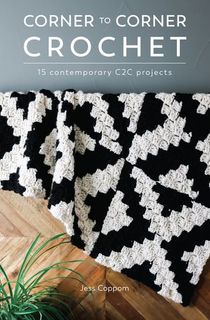 Corner to Corner Crochet
Corner to corner crochet, which is commonly known as "C2C," is a simple way to create colorful crochet designs without the hassle of a more complicated stitch. It is also the fastest way to bring big projects, like blankets, together. This book instructs readers through 15 C2C projects to create modern, fun designs. The projects include blankets, pillows, rugs, and even wearable items like ponchos and shawls.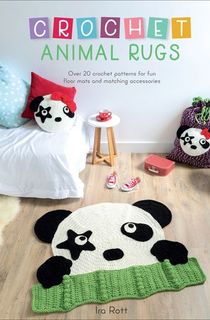 Crochet Animal Rugs
This book contains the instructions for over 20 cute animal designs created by the famous crochet designer Ira Rott. Beyond animal rugs, this book will also teach you how to crochet some seriously cute stool covers, book bags, placemats, and toy bags. If you're wondering if this book is for you, consider this Booklist starred review: "Even crocheters without kids in mind will be grabbing their hooks in order to create one of these adorable designs!"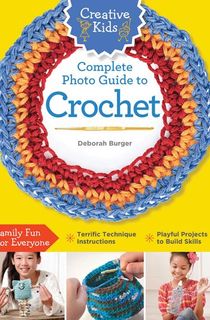 Creative Kids Complete Photo Guide to Crochet
Speaking of kids, this colorful crochet book is perfect for adults who want to pass their love of crocheting on to young friends and family. Made specifically for young readers, this book contains over 200 images and uses clear language geared towards grade-school-age children. It starts with the complete basics, and gradually introduces new skills until kids can crochet with ease. This makes it a great foundation for kids to develop this healthy, life-long hobby.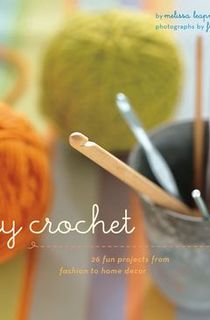 Cozy Crochet
Cozy Crochet contains 26 step-by-step projects, ranging from simple to complex, that will "appeal to the sophisticated tastes of the new generation of crocheters." There is a comprehensive beginner section, which includes the basics and 65 helpful diagrams.
The stylish designs, including striped throw pillows, an embellished clutch purse, and a wrap for chilly nights out, are accompanied by colorful photos and detailed instructions to ensure they come out right every time.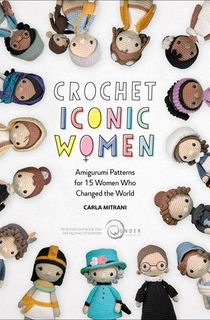 Crochet Iconic Women
The crochet patterns in this book celebrate 15 women who have made a global impact in politics, sports, science, and more. Additionally, each pattern includes a short history about the incredible achievements of who you're crocheting
A great way to multitask, you can learn about the likes of Audrey Hepburn, Billie Holiday, and Florence Nightingale while you enjoy some relaxing crochet.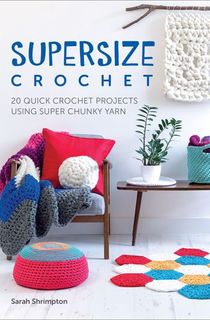 Supersize Crochet
If you're interested in making larger crochet designs, this is the book for you. Supersize Crochet is suitable for all skill levels and covers everything you need to know about working with bigger hooks, plus instructions for supersized blankets, bags, cushions, plant holders, and more. This book is perfect for beginners or advanced crocheters looking to shake up their regular crocheting practice.