Fall is the perfect season to lose yourself in Cynthia Eden's paranormal romances. Shapeshifters, demons and a slew of hot alpha men take you on wild adventures through their perilous worlds of love and lust. This Halloween, let Eden's alluring bestsellers whisk you away. Before you know it, you'll be lost in shiver-inducing stories of paranormal passion.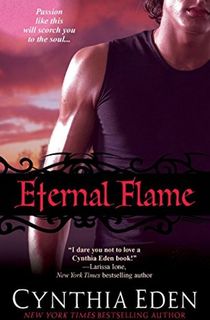 Eternal Flame
Zane Wynter is a hybrid demon who relishes in taking out the most lethal of criminals, whether human or paranormal. Capable of conjuring and controlling fire, Jana Carter is his newest target.
But there's a problem. She's sexy beyond belief and inclined to play dirty. Jana sets a passionate fire burning within Zane despite his orders to kill her. Now he and Jana must bring down his highly dangerous employers to keep their flame from burning out.
Related: 14 Paranormal Romance Books That Give Us Chills in All the Right Places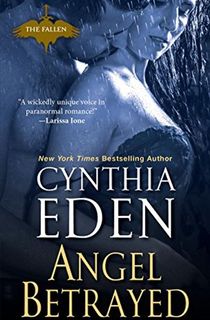 Angel Betrayed
When the Angel of Death decides he's tired of watching evil running rampant among the innocent, he descends to Earth to punish the bad guys himself. Although Sammael—now Sam—lost his wings in the process, his decision led him to intriguing Seline O'Shaw.
Seline's gotten herself into quite the predicament. The hounds of hell are after her, and the Angel of Death owes her a favor. Even if Sam's morality is questionable, he's smoking hot, massively powerful, and she needs all the help she can get. And she wouldn't mind committing some new sinful acts with him either...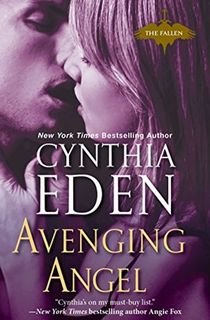 Avenging Angel
Tanner Chance isn't exactly the boy next door. He's a cop—who tends to grow claws and fangs. His job comes in handy, though, when he's able to rescue the irresistible Angel, Marna.
Marna may be innocent, but she's not weak. She doesn't need Tanner's protection, or so she thinks. Something's been killing New Orleans' most formidable paranormals, and it's got her face. Now, she's got no choice but to trust Tanner, and amidst all the predators calling for their blood, there's something developing between them that's hotter than anything holy.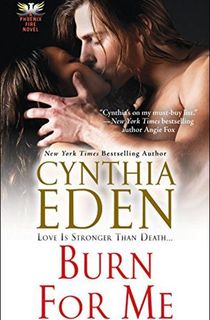 Burn For Me
All Eve Bradley wanted was a story. But thanks to the enticing man labelled 'Subject Thirteen', she's now caught up in a conspiracy. Locked up for his terrifying power and bad attitude, the scientists are convinced that Cain O'Connor is a devil. The looks that could lead anyone to sin don't help his case.
The moment Cain catches Eve's candy-sweet scent, he knows she could wake the wildness in him. He also knows that he needs to trust his instincts, and his heart, to get her out from the scientists' powerful grasp before they shut her up for good.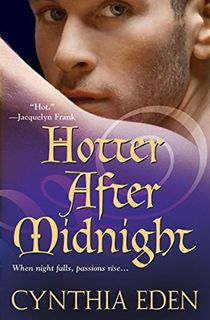 Hotter After Midnight
Vampires with blood phobias. Sex-demons longing for commitment. Dr. Emily Drake treats all manner of neurosis with her specially directed psychotherapy. In all her years, she's lived by one rule: never trust a shifter. That's not so easy to follow when Detective Colin Gyth's gold-flecked eyes and predatory air force Emily to confront her desire to lose control.
Colin's not happy working the Night Butcher case with Emily either. As smart and sexy as she is, she's also the only person who can out him as a wolf shifter. Emily brings out the alpha male in Colin, but getting close to her is dangerous. The Night Butcher years to spill Emily's blood, and Colin's the means to his end.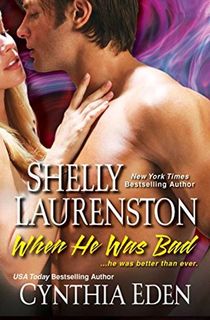 When He Was Bad
Cain Lawson's got a sexy new neighbor. He didn't expect a vampire attack to be the circumstances under which they met though. He also didn't expect that she'd be Miranda Shaw—star of his hottest fantasies. Sparks fly between her and her rescuer, but can Miranda, a human, handle the feral intensity that comes with dating a powerful jaguar-shifter?
Related: 10 Shifter Romance Books to Bring Out Your Wild Side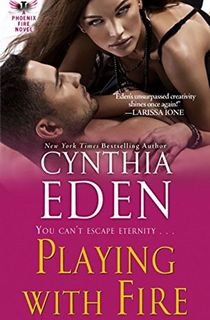 Playing With Fire
Cassie Armstrong's family are monsters. They've done damage beyond repair to innocent paranormals in pursuit of their mission to carry out research too immoral to mention. One paranormal, Dante, has been haunting Cassie's dreams since she was a little girl, and she's been trying to ease his pain for just as long.
Called 'the Immortal', Dante, the first of the phoenixes, can't remember Cassie's kindness, nor does he care to. All he cares about is escaping with her. She's still an Armstrong though, and he knows he can't afford to trust her while she keeps her dangerous secrets.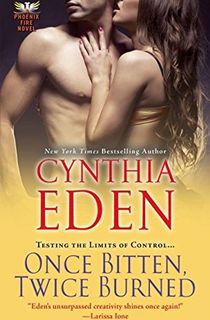 Once Bitten, Twice Burned
Sabine Acadia didn't volunteer to be dinner. Instead she was kidnapped and tossed like meat into the cage of a vampire. A vampire with fierce green eyes, a body rippling with power, and a touch as gentle as a caress. A twisted scientist had been starving Ryder Duncan in an attempt to uncover the special abilities which set him apart from other vampires.
Sabine is tempting his appetite, but her flowery scent and soft Southern accent just fuel Ryder's thirst for revenge. Can the two escape, or will bloodlust mark the end of their story?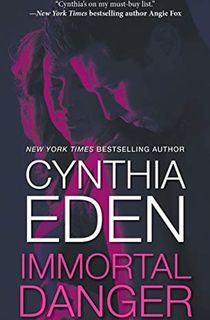 Immortal Danger
Once, Maya Black patrolled the streets of L.A. as a badass cop. Today, she's accepted her true vampiric nature, and her bad guys of choice now include werewolves, demons and any nocturnal scum. Adam Brody is hoping Maya's as dangerous as he's heard.
He needs her help to rescue his niece from a band of ruthless vampires, and he's willing to pay—in blood. Still, Adam has never met a trustworthy vampire and Maya may be no different. She is through, for she fills him with a desperate need to sink his teeth into her.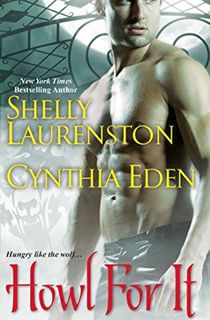 Howl for It
Newlyweds Gage and Kayla didn't expect to spend their honeymoon on the run from hunters, but they're out to murder both Gage and his pack.
Gage always knew his human bride had a wild side, but could she be concealing a sinister secret? Now, Gage must do whatever it takes to keep from being captured by his own seductive game, and lay bare the truth of Kayla's intentions before he gets put down—for good.