Born in South Africa, author and playwright Damon Galgut has made a name for himself around the world. After two of his novels were shortlisted for the Booker Prize, he won the coveted award in 2021 for his ninth novel, The Promise.
Galgut's work spans more than four decades. His first novel was published when he was just 17; his most recent, when he was 58. His ambitions, accolades and audience have grown dramatically over his career—keep reading to see for yourself.
A Sinless Season
Galgut's first novel, A Sinless Season, may be difficult to find for North American readers. Written when he was just 17 years old, the novel follows three friends who have been sent to reform school. On their first night, one of the boys is murdered while another is raped, leaving the two survivors seeking their attacker.
Small Circle of Beings
Damon Galgut's second book was this collection of short stories, published in 1988. The title refers to an included novella in which a mother struggles with her son's illness.
The Beautiful Screaming of Pigs
Galgut has said that the book which most influenced his career was Roald Dahl's Pigs. Perhaps that inspired the title for his third novel, which won the Central News Agency Literary Award. The novel tells the story of Patrick Winter, a young white South African man who is serving in Namibia when he has a nervous breakdown.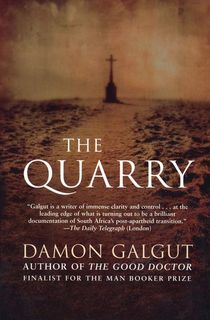 The Quarry
With his fourth novel, The Quarry, Damon Galgut began to become better known. The novel was adapted into films twice, in both 1998 and again in 2020.
A good choice for fans of Cormac McCarthy, The Quarry is set in rural, post-apartheid South Africa. A minister picks up a hitchhiker, only to be killed after he realizes the hitchhiker is a fugitive. The hitchhiker then takes his victim's vestments and poses as the town's new minister, though the local police chief is suspicious of his story.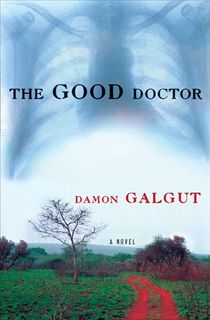 The Good Doctor
When Laurence Waters begins his new job at a small rural hospital, he unknowingly steps into a complicated ecosystem. An older staff doctor, Frank Eloff, is suspicious of Laurence's arrival, and reignites a relationship with an old flame. Meanwhile, there are rumors that an old dictator is active in cross-border smuggling. Laurence has a positive outlook about his new position, but his idealism cannot last.
"Galgut's prose, its gentle rhythms and straightforward sentences edging toward revelation, is utterly seductive and suspenseful . . . Galgut is a master of psychological tension. . . . Tragic and brilliant." —The Globe and Mail (Toronto)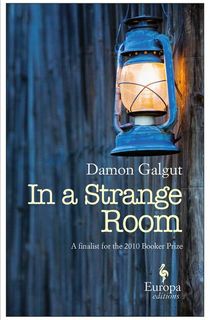 In a Strange Room
Galgut's sixth novel is perfect for those who long for travel. A finalist for the 2010 Booker Prize, the story follows a young loner exploring eastern Africa, Europe, and India. The loner charts his course by following travelers he meets along his way, with each new meeting bringing him closer to figuring out his own identity.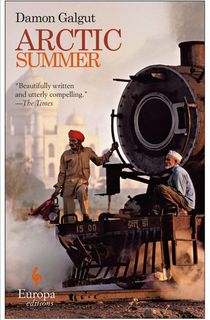 Arctic Summer
This biographical fiction novel follows author E.M. Forster in his early days, more than a decade before the publication of his most famous work, A Passage to India. On his first trip to India, he will deal with writers block and coming to terms with his sexuality, which has currently put him in the uncomfortable position of having fallen in unrequited love with his best friend.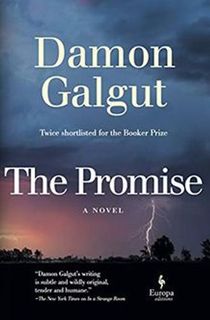 The Promise
Winner of the Booker Prize in 2021, The Promise is a family saga, specifically about the Swart family. After the matriarch dies, her three children lose touch with one another. Over the next three decades, the siblings reunite four times for family funerals.
"The novel carries within it the literary spirits of Woolf and Joyce... To praise the novel in its particulars—for its seriousness; for its balance of formal freedom and elegance; for its humor, its precision, its human truth—seems inadequate and partial. Simply: you must read it."—Claire Messud, Harper's Magazine