Whether you're an absolute artistic beginner or an accomplished illustrator, we can always improve our skills, and there's a real pleasure and satisfaction in creating and refining art for its own sake. From the professional to the hobbyist to the person who simply wants something to occupy their mind and their time, these 10 books will help you to hone your artistic ability while introducing you to new types of drawing, new methods of self-expression, and new tools to help bring your creations to life.
From overall guides to drawing for beginners to detailed takes on specific tools and techniques, including fashion illustration, architectural sketching, botanical drawing, working with chalk, drawing the human face and form, lettering, and more, these books from accomplished artists and teachers will help you to improve your drawings, no matter where your skill levels are when you begin. And more than that, they'll help you have fun as you grow your own creativity and master your particular style!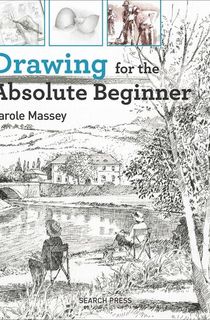 Drawing for the Absoute Beginner
A complete drawing course contained in one volume, taught by an accomplished artist with years of teaching experience, Drawing for the Absolute Beginner by Carole Massey is the perfect book to start you on your way to artistic expression. From the basic elements of drawing through experimentation with different media including pen and ink, water-soluble pencils, and more, this one-stop guide is the place for aspiring artists to begin building confidence and honing their skills.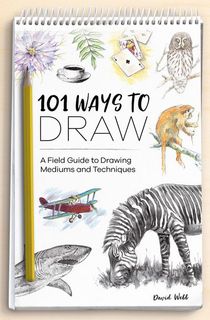 101 Ways to Draw
There may be no wrong way to draw, but there are a lot of different ones. In 101 Ways to Draw, David Webb provides a "field guide to drawing mediums and techniques," a visual directory of the many ways that you can draw with media other than mere pencils. It's a handy reference when you want to know what an appropriate tool for the job is, and a wealth of new ideas to help inspire you to take your drawings to new places.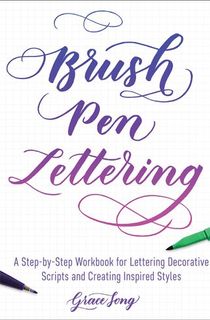 Brush Pen Lettering
When we think of drawing, we usually think of illustration. But in Brush Pen Lettering, Grace Song shows how the same concepts can be applied to lettering, creating gorgeous and individualized script that can add pizazz to almost any project and help you to create your own unique style. With practice exercises and plenty of projects that you can do yourself, this indispensable guide to drawing gorgeous letters, words and phrases with a brush pen will have you experimenting in no time!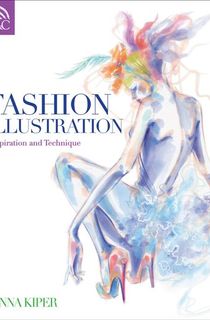 Fashion Illustration
Illustration is a vital component of the fashion industry, yet many people believe that this kind of fashion drawing is a relic of a bygone age. Fortunately, leading New York designer Anna Kiper is here to help revive a venerable art form and teach a new generation of fashion illustrators how to design and illustrate fashion for a changing world and a global marketplace.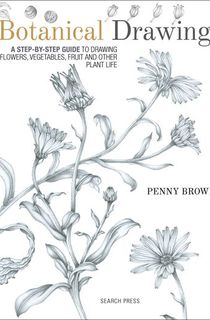 Botanical Drawing
Before the advent of photography, nature drawings were the only way we could record and reproduce the appearance of plants. Therefore, botanical drawing was a cornerstone of early science. In those days, absolute accuracy was essential. Even today, when we all carry cameras – and a connection to the internet – right in our pocket, there is plenty of satisfaction and enrichment to be had from botanical drawing, and Penny Brown gives even beginners all the tools they need to master accurate drawings of plants and flowers in this handy volume.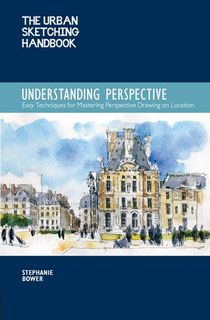 The Urban Sketching Handbook: Understanding Perspective
Architecture is another field where drawing remains an important part of the industry. In The Urban Sketching Handbook, architectural illustrator Stephanie Bower shows you how to sketch like an architect, building up spaces from simple shapes to accurate details, all while maintaining the correct perspective. These tools may be designed for sketching buildings and other urban landscapes, but they can be applied to any kind of drawing at all.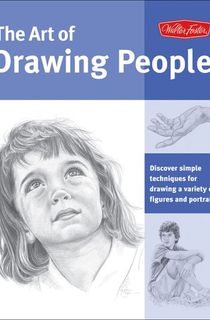 The Art of Drawing People
People. We see them every day, all around us and in the mirror – yet drawing the human form is one of the greatest and most rewarding challenges for any artist. Fortunately, you don't have to start out attending a bunch of figure drawing seminars. Thanks to this practical book of advice and lessons from 4 accomplished artists, you can learn simple tools and techniques that will help you master the human form, from faces to poses and beyond, from childhood to old age.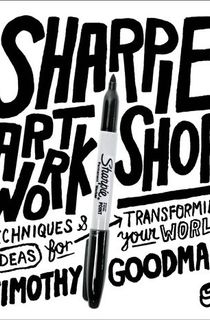 Sharpie Art Workshop
One key fact that has been reiterated time and again in the books on this list is that there are many ways to draw, and many tools to help you. In this book, Timothy Goodman "pays tribute to the ubiquitous, universal, and highly user-friendly Sharpie marker" with a variety of "short creativity exercises" (Library Journal) that can help you turn that household Sharpie into an advanced art tool in no time!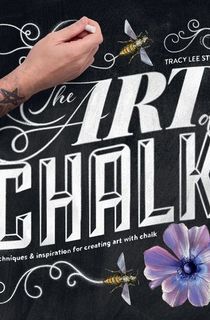 The Art of Chalk
If you've walked into your local brewery or coffee shop, you may have seen elaborate menu illustrations done in impermanent chalk. How did they achieve those incredible effects? Celebrated street painter Tracy Lee Stum is here to tell you how, with a book that celebrates this time-honored and versatile medium, while also showcasing techniques to help bring your own chalk creations to life. There's even an index of "chalk festivals" held all over the world!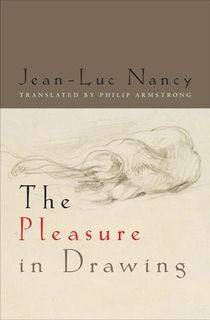 The Pleasure in Drawing
Many of the books on this list discuss how to draw. In The Pleasure of Drawing, philosopher Jean-Luc Nancy examines why we draw, with a series of meditations on the artform, its practice, and what it means to us. Alongside these thoughts, which may change how you look at drawings forever, Nancy brings forth inspiring and thought-provoking quotations from writers, artists, and philosophers around the world.