You've read All Quiet on the Western Front and A Farewell to Arms. You've read War and Peace and From Here to Eternity. Maybe you've even read The Things They Carried and The Kite Runner. But what do you do when you want to pick up a new epic novel about war and peace, soldiers and the civilians who are affected by global conflict?
Fortunately, we've got you covered. These 10 books offer searing, heartfelt depictions of wars around the world and across history—they honor the people who fight them, and the people who are caught in the crossfire.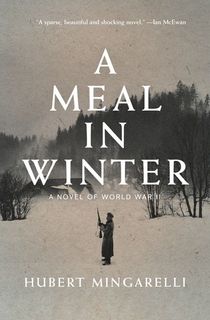 A Meal in Winter
From Booker Prize-nominated author Hubert Mingarelli, this short novel of the Holocaust packs a considerable punch into just a few pages, and "will make many think of the stories of Ernest Hemingway" (Wall Street Journal).
In the darkest days of World War II, three German soldiers are sent into the frozen Polish countryside to bring in a runaway Jew. As they take shelter in an abandoned house, the arrival of a fifth individual pushes them all to examine their own prejudices and beliefs, and look full in the face of the consequences of their murderous mission in this "stark and profound" book (New York Times).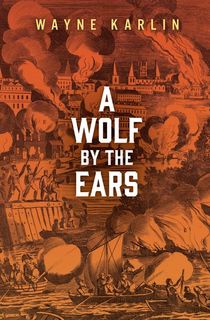 A Wolf by the Ears
The cause of American freedom has always been fraught. During the War of 1812, thousands of enslaved peoples from plantations in America flocked to the British side, rallying against a nation that continued to deny them their freedom even while it fought for its own sovereignty.
In this powerhouse novel, author Wayne Karlin explores this conflict through the eyes of three individuals who grew up together, two slaves, Sarai and Towerhill, and the man who ostensibly owns them. As they find themselves on different sides of the war, they must reexamine their own pasts and the way that past will ultimately shape their future.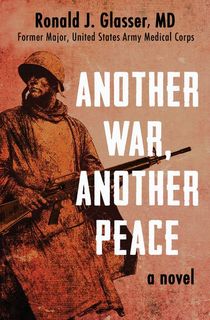 Another War, Another Peace
Naming your novel after Tolstoy's War and Peace is a bold move, but this book from a former major in the U.S. Army Medical Corps makes it work, as it takes a firsthand look at the harsh realities of Vietnam.
Fresh out of medical school, a young doctor joins the Army hoping to serve in a stateside military hospital. Instead, he finds himself on a plateau in Vietnam, right in the midst of the infamous Ho Chi Minh Trail. Forging an unlikely friendship with his taciturn driver, he explores the various ideologies of his fellow doctors and troops, and presents a microcosm of the war, and the ways in which it polarized and reflected American society at the time.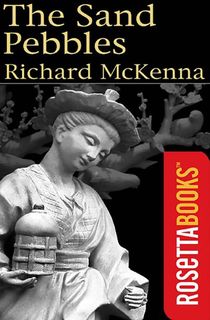 The Sand Pebbles
Richard McKenna's beloved and New York Times-bestselling book was famously adapted into the Academy Award-nominated 1966 film of the same name, starring Steve McQueen and directed by Robert Wise. Set in 1920s China, amidst the backdrop of growing nationalism, the book, as the movie, follows a young and rebellious machinist in the U.S. Navy who is stationed aboard the USS San Pablo, which patrols the Yangtze River.
Find out why Kirkus Reviews calls this classic, "A bold well-written book, inclusive in its concepts, memorable in character and incident, fearlessly impartial in its delineation of the incompatible sets of values held by the men on all sides."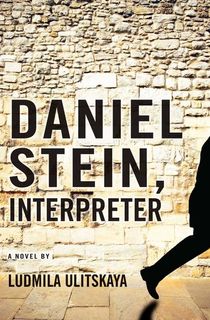 Daniel Stein, Interpreter
Based on the unbelievable life story of a real Holocaust survivor, this "moving depiction of how Holocaust survivors struggle to rebuild their lives" (Historical Novel Society) tells the fictionalized account of Daniel Stein, a Polish Jew who narrowly survives the Holocaust by working as a translator for the Gestapo while also secretly helping hundreds of Jews escape.
Where other books might end there, though, this incredible story "full of amazing contradictions and undaunted faith" continues as Stein tries to get on with his life after the war, eventually becoming a Catholic priest.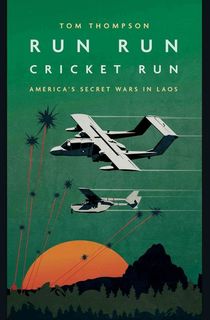 Run Run Cricket Run
Subtitled "America's Secret Wars in Laos," this "well written" novel (WWII History Magazine) offers a dramatic depiction of the American Forward Air Controllers who were tasked with shutting down the notorious Ho Chi Minh Trail during the conflict in Vietnam.
Flying missions 24 hours a day, plagued by constant ant-aircraft fire and wracked with tragedy within their unit, these individuals brought courage, dedication, and perseverance to their mission. And in this book, author Tom Thompson brings their story to thrilling life.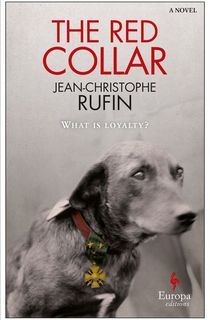 The Red Collar
Author Jean-Christophe Rufin is better known for his work as one of the founding members of Doctors Without Borders, but with this "beautifully memorable and unusual story about war and what it does to us" (The Independent), he reminds readers that his talents are multifaceted.
Hailed by Shelf Awareness as a "superbly crafted little gem that does everything a novel can do," this short book tells the tale of three seemingly unrelated characters, their lives all changed by war, and the dog that holds the unlikely key to their destinies.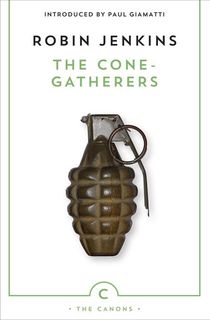 The Cone-Gatherers
With an introduction by Paul Giamatti, this deceptively simple novel "has a strange haunting poetic quality," according to renowned Scottish poet Iain Crichton Smith. The story of two brothers who gather pinecones on a Scottish estate during World War II, with the intention of using them to replenish the forest when the war is over, this intimate novel shows how the cruelty and evil of war can reach everywhere, even into the simplest and most isolated of lives.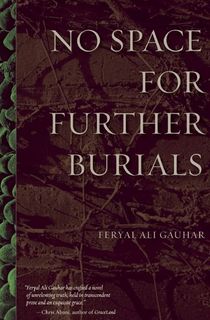 No Space for Further Burials
In this brutal novel, Feryal Ali Gauhar shows us a "fascinating two-way mirror in which we see the author creating an Other confronting Otherness" (acclaimed author Stewart O'Nan). Set in Afghanistan in 2002, No Space for Further Burials follows an American soldier who is captured by rebels and thrown into an asylum.
There, he confronts the history of the country that he was attempting to "liberate," and how struggles both internal and external have shaped the nation and its people in a story that is "a chilling indictment of the madness of war and our collective complicity in the perpetuation of violence."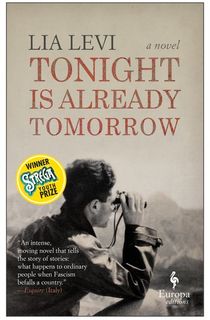 Tonight Is Already Tomorrow
Set in fascist Italy during World War II, this Strega Youth Prize-winning novel deploys "a fluid style and a clear talent for storytelling" (Kirkus Reviews) to showcase the tale of a Jewish family in Genoa whose struggles and passions reflect and refract the history and reality of an Italy where they are often unwelcome.
Inspired by true events and filled with achingly human characters, it is "an intense, moving book that tells the story of stories: what happens when fascism befalls a country" (Esquire).