Romance is a very big deal. Conservative estimates put its sales at around a billion dollars a year, and the genre has helped to shape modern pop culture in ways that are all too easily ignored by cynics and snobs. Its place in the history books is often denied but romance is centuries old, extremely influential, and wildly popular. We've chosen eight novels that span decades, genres, and societal attitudes, all of which show how romance has remained iconic and important through time.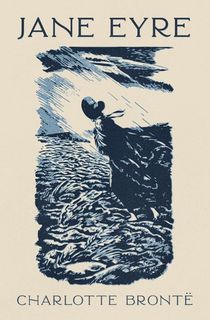 Jane Eyre
Where would English literature be without Charlotte Bronte's Jane Eyre, the 1847 classic that helped to revolutionize prose fiction through its intimate first-person narrative and tale of morality versus desire? Even today, it's still listed as one of the greatest books ever written, a triumph of the form that is taught in schools, pored over by book clubs, and endlessly adapted for film and TV alike.
The story of Jane, an orphan who grows up under an abusive mistress then becomes a governess under the employment of the mysterious Mr. Rochester, is ubiquitous. Rochester remains one of the most iconic examples of the Byronic hero and his impact can be found through decades of books both inside and apart from the romance genre.
Related: 9 Books About Love for People Who Don't Like Romance Novels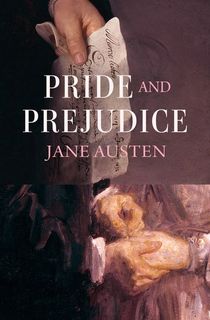 Pride and Prejudice
It is a truth universally acknowledged that any fine romance reader in search of the most beloved happily-ever-after shall find themselves returning to the story of Lizzie Bennet and Mr. Darcy. Jane Austen's social critique Pride and Prejudice is so much more than just a love story, but it remains a key text in the evolution of what we know recognize as the romance novel.
Pride and Prejudice continues to surprise us by how timeless it remains, how funny the jokes still are, and how fresh this story of love and politics is, even after two hundred years. There is a reason that we still see countless remakes, retellings, and reinterpretations of this book, but you just can't beat the original.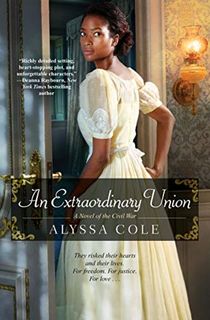 An Extraordinary Union
In just a few short years, Alyssa Cole has become one of the most celebrated and anticipated romance authors working in the genre today. She can do it all, from contemporary to comedic to historical and even dystopian. Her Loyal League series sees her at her peak, melding together untold stories of Black history with courageous heroines and deftly layered emotional arcs.
The first book in the series, An Extraordinary Union, follows Elle Burns, a former enslaved woman who turns spy for the Union Army, a choice that means an end to her life of freedom. She finds herself joining forces with Malcolm McCall, a detective for Pinkerton's Secret Service who is risking his life to infiltrate a Rebel enclave in Virginia. Together, they discover plot that could turn the tide of the war in the Confederacy's favor and must fight against the odds to secure victory for their side, all while they succumb to a deep and forbidden love.
Lord of Scoundrels
Check out any list of must-read historical romance novels or ones that have widely influenced the genre as a whole and the chances are strong that you'll see Loretta Chase's Lord of Scoundrels. It's practically the Rosetta Stone of the genre, the perfect exemplification of what historical romances can do when they're at their peak. Even hardcore skeptics cannot help but be won over by this tale.
Jessica Trent, our heroine, is working overtime to protect her naive nitwit of a brother from the the destructive influence of Sebastian Ballister, the notorious Marquess of Dain. Lord Dain is the bane of polite society, an absolute scoundrel who conceals the tragedies of his past by descending into a life of unbridled pleasures and scandals, regardless of what the rest of the world thinks.
Tortured by his past, he is convinced that no woman would love him voluntarily, so when he is found in a very public and compromising position with Jessica, she demands that he help salvage her reputation through marriage. He won't give into her stubborn ways at first, but soon his cold heart is melted by her undeniable charms.
The Duke and I
Everyone knows the name Bridgerton now, thanks to the beloved Netflix series that almost instantly became one of the biggest shows in the streaming service's history. A whole generation of romance skeptics found themselves enthralled by the story of the Bridgerton clan and eldest daughter Daphne's long and messy journey to true love.
Julia Quinn, the author of the source material, has long been a name put forward as an ideal introduction to historical romance for novices to the genre. There are eight books in the saga to check out, plus more than a few spin-offs, and they can be ready in any order you so choose but we recommend starting, as the show does, with Daphne and Simon. It's a fizzy delight that's tough to resist.
Related: 9 Romance Books for Fans of Julia Quinn's Bridgerton Series
Indigo
There is no modern romance without Beverly Jenkins, one of the true undisputed legends of the field and a major influence on hundreds of authors who followed in her footsteps. Historical romance's overwhelmingly white view of the past is a great shame, and Jenkins's work has been crucial in subverting those archaic and racist norms.
Indigo is one of her finest novels, the story of an escaped enslaved woman named Hester Wyatt who now helps runaways to freedom via the Underground Railroad. When one of her fellow conductors brings her an injured man to hide, Hester doesn't hesitate even after finding out he has a massive price on his head. The man in question is Galen Vachon, the great conductor known as "Black Daniel," and he is crucial to the operations of the Underground Railroad network. It's just a shame Hester finds him so dang rude. So many people are depending on Hester and Galen, and together, something deeper is brewing.
Related: 10 Black Romance Authors You've Been Missing Out On
Flowers from the Storm
Laura Kinsale is a name that comes up frequently when we talk about old school, open shirts blowing in the wind, genuine bodice ripping romance. Flowers of the Storm is a classic example of this trend and a handy benchmark to understand the evolution of romance novels over the past three or so decades.
Its dashing hero is the Duke of Jervaulx, a brilliant and reckless man with a reputation among polite society as something of a scoundrel. His exploits are documented by the scandal sheets under the not-so-subtle pseudonym of "D of J." He is seemingly irresistible to all women, even the most delicate and innocent.
But then along comes Maddy Timms, a sheltered young woman who is apparently immune to his charms. So, of course he is instantly besotted. Then, one day, Maddie receives news that the Duke is lost to the world, and she feels it's her responsibility to find him. Maybe she can help uncover the true man behind his wicked exterior.
Outlander
While the author of the long-running Outlander series has frequently rejected the romance label for her story, it's tough to deny that it was the romance community who made this saga a worldwide smash hit. After all, it's the story of Jamie and Claire Fraser, lovers torn apart by time, war, and the turmoil of the past, present and future that's kept readers coming back for more time and time again.
Diana Gabaldon's achingly detailed historical yarns combine the scope of the epic with the sensual intimacy of romance in ways that are tough to ignore. It's been 30 years since Outlander was initially published and the ninth book is due for release November 2021. Believe the hype. If you've never dipped your toes into the world of Outlander, check it out and we're sure you'll soon find yourself addicted.
Related: 10 Books Like Outlander That'll Make You Want a Scot of Your Own