For more than 250 years, gothic fiction has thrilled and chilled readers the world over. Its influence spreads far and wide, from Mary Shelley and Bram Stoker to Anne Rice and Toni Morrison. Stories of hauntings, secrets, and torrid emotional battles have helped readers and authors alike to process decades' worth of contemporary concerns.
What are the elements of gothic romance?
Like the broader gothic genre, gothic romance novels rely on fear, but aren't exactly horror books. Gothic romance novels in particular almost always have a female protagonist who has been alienated in some way, and is now trapped in an opulent yet bleak and oppressive residence. Gothic romance novels are decidedly moody and dark, though they're more likely to have a happy (or at least bittersweet) ending than other forms of gothic fiction.
If you're looking for something more literary, we've chosen a handful of gothic romance titles for you to indulge in, from some undisputed classics to some newer fare.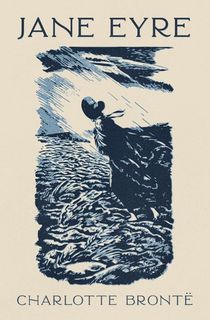 Jane Eyre
Upon publication in 1848, Charlotte Brontë's Jane Eyre (written under the pseudonym Currer Bell) was slammed by one critic as having "overthrown authority and violated every code human and divine abroad." Of course, opinions have changed since then, and Jane Eyre is regularly seen as one of the great books of its time.
The eponymous Jane's journey from an abusive childhood to life as a governess to the child of the stoic Mr. Rochester, and her spiritual and moral development throughout, have motivated generations of readers and writers alike. It's not hard to see how countless romance novels found inspiration through Jane and Rochester's tempestuous yet intensely passionate relationship. And then, of course, there is the mystery of the woman in the attic, which inspired its own incredible novel, Jean Rhys's Wide Sargasso Sea; and the modern gothic romance it inspired, Rebecca.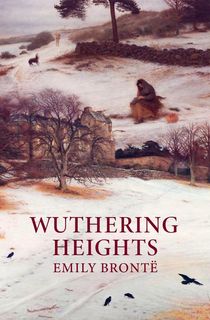 Wuthering Heights
There may be no gothic novel so singular and so iconic as Wuthering Heights. The sole novel by Emily Brontë, the middle of the beloved trio, has inspired several films, TV series, plays, and of course one extremely catchy Kate Bush song.
While the novel was divisive upon release, it's now widely accepted as one of the greatest books ever written—it's a passionate and near-primal examination of love, toxic relationships, and the cruelty of the class system. Heathcliffe and Cathy's torrid romance is often brutal but always riveting. Jane Eyre may be the more hopeful Brontë sisters' novel, but Wuthering Heights is the most forceful and powerful.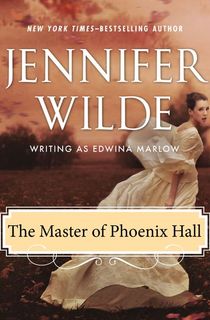 The Master of Phoenix Hall
Orphaned by the sudden deaths of her parents, seamstress Angela Todd seems doomed to a life of bereavement and poverty. That is until she finds herself the unexpected heir of a seaside cottage off the coast of Cornwall.
Dower House seems like the perfect getaway for her to recalibrate her life and deal with her grief, but soon after her arrival, her new home is plagued by a band of thieves. She has no choice but to turn to two men she barely knows for help: the arrogant Roderick Mellory who wants to reclaim her cottage for himself, and Greg Ingram, seemingly the perfect gentleman. Can she trust either of them?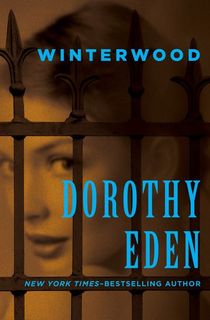 Winterwood
Lavinia Hurst is on the run. Having barely escaped London with her life after being embroiled in a scandalous legal case that had all of the city watching, she heads to Venice for some peace. There, penniless and alone, she meets a charming and seemingly normal family called the Meryons.
There's Daniel, the charming patriarch to whom Lavinia takes a shining; his sharp-tongued wife Charlotte, their disabled daughter Flora, and their infirm great-aunt, Lady Tameson, whose enormous fortune seems to be on everyone's minds. Lavinia joins the family as a companion and accompanies them back to their isolated country estate, Winterwood. There, stuck in the English wilderness, Lavinia finds herself in the middle of a deeply twisted family quarrel that seems doomed to end terribly.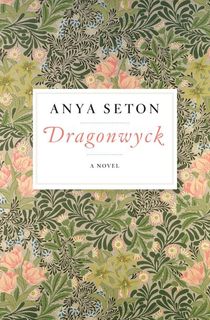 Dragonwyck
If there's anything we've learned from gothic romance novels, it's that if you receive an invitation from a distant relative to visit their secluded estate, you should decline.
Unfortunately no one warned 18-year-old Miranda of this, and so off she went to Dragonwyck, where the wealthy Nicholas Van Ryn lives. Miranda is immediately enamored with the mansion and with Nicholas, though dark secrets lurk behind the property's Gothic towers and under its flowering gardens.
Mexican Gothic
Gothic fiction is, alas, an extremely white and Eurocentric genre, so blessed be to Silvia Moreno-Garcia for bucking that archaic trend with 2020's Mexican Gothic. Noemí Taboada is a free spirit who wants to enjoy her freedom in the glamour of 1950s' Mexico City, but a family emergency sees her sent to the distant countryside.
There lives her cousin Catalina, married to a mysterious Englishman with an equally enigmatic family. Noemi's father is convinced something sinister is going on, even as Catalina's family deny it. It doesn't take long for Noemi to feel the unnerving chill of this grand estate down to her bones. She must save her cousin and unearth the truth about this family's destructive past before she succumbs to their influence, or something even more ominous.
The Little Stranger
Sarah Waters helped to revolutionize historical fiction with works like Tipping the Velvet and Fingersmith, stories of sumptuous detail that centered queer narratives where they had often been excluded. 2009's The Little Stranger is, by Waters's standards, a rather traditional affair but no less effective for it.
Taking inspiration from the likes of Shirley Jackson and Wilkie Collins, this book is a classic ghost story set in a crumbling mansion in the 1940s, with the protagonist being a simple country doctor who befriends an old gentry family of declining fortunes with a sadistic self-destructive streak. The novel was later adapted into a sinfully underrated film starring Ruth Wilson and Domhnall Gleeson.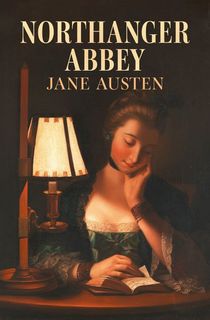 Northanger Abbey
While Jane Austen's name is synonymous with romantic social satire and the delights of Mr. Darcy, she also has a fantastic gothic satire under her belt. Northanger Abbey is a direct parody of the Regency era's burgeoning obsession with the newly popular genre and its inherently ludicrous qualities.
The novel's heroine, Catherine Morland, is "in training to be a heroine" thanks to her fangirl obsession with novels like Ann Radcliffe's Mysteries of Udolpho, one of the first true pieces of gothic fiction. Mostly, however, all these books have done is make her convinced that death and danger is around every turn.
A Long Fatal Love Chase
Everyone knows Louisa May Alcott best for Little Women, an undisputed literary classic, but for the author herself, she preferred to write thrilling adventure tales that often delved into some seriously demented territory!
Written two years before the publication of Little Women but not published until 1995, A Long Fatal Love Chase is a frenzy of a novel, centered on a naive woman who marries a man who may or may not literally be the devil, then spends years of her life on the run from him as he stalks her across the globe.
If you thought Little Women needed some more blood and thunder then check out this hidden gem in Alcott's back-catalog.
House of Leaves
Few titles embody the term "cult book" as thoroughly as Mark Z. Danielewski's experimental horror satire House of Leaves. Written in a variety of changing formats, styles, and even font colors, it's hard to fully convey just how engrossing and hugely unnerving the book is without spoiling anything.
To describe the bare bones of its plot—a family live in a house which is impossibly larger on the inside than the outside—barely scratches the surface of its claustrophobic power. Truly, it should be read to be believed. With House of Leaves, Danielewski helped to shake the dust off the gothic genre for a new generation.