Nothing beats a heist thriller. The high stakes, the dazzling stolen goods, the uncertainty of getting away with the crime—it all makes for a dizzying cocktail of explosive suspense. To that end, we've rounded up our top picks in the genre. From tech whizzes who can hack payroll to thieves who prefer to infiltrate a bank and do it the old-fashioned way, these gripping heist books are guaranteed to keep you turning the pages.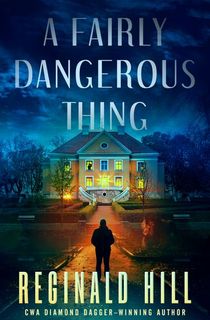 A Fairly Dangerous Thing
The CWA Diamond Dagger Award-winning author of the Dalziel and Pascoe series also wrote a fair number of standalone novels, among them this "unerring bawdy comedy" (Sunday Telegraph).
A teacher in an English village finds himself roped into an ill-advised heist when the father of one of his pupils blackmails him into robbing the noble estate of Averingerett. Sneaking into the manor will be a piece of cake—but escaping unnoticed is another matter entirely.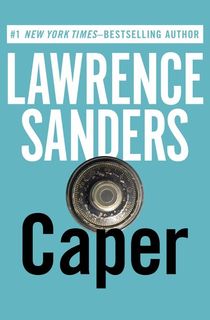 Caper
Jannie Shean writes hardboiled mystery novels for a living, but her latest flopped. When her publisher asks her to get some fresh ideas, Jannie complies—by orchestrating a jewelry heist and a madcap getaway. It's a gripping read that's just as wild, silly, and fun as it sounds.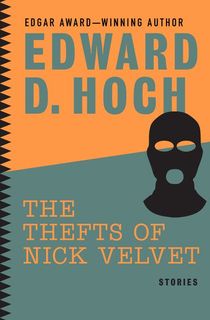 The Thefts of Nick Velvet
Nick Velvet has a bad case of the sticky fingers, as seen in this collection of 13 tales featuring his various daring exploits. Velvet is an odd thief in that he's content to steal seemingly worthless items. From sea serpents to literal garbage to an entire nine-player baseball team, there's nothing he won't plot to plunder in this book by Edgar Award–winning author Edward D. Hoch.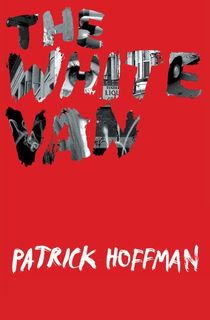 The White Van
The White Van was the first novel written by private investigator Patrick Hoffman, and it's clear he brought all his knowledge of crime to bear. In this "exhilarating crime debut" that "cinematically captures a seamy San Francisco," a drug dealer leaps at the chance to escape her dicey lifestyle by committing the heist to end all heists (San Francisco Chronicle). But things don't go according to plan, and she finds herself on the run after crossing paths with a dirty cop.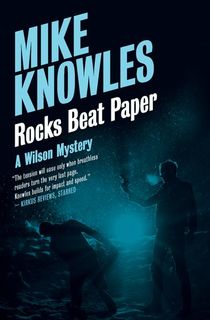 Rocks Beat Paper
With "a heady brew of tough-guy dialogue, byzantine plots, [and] vibrant characters," Rocks Beat Paper is a must-read for fans of thrilling heist books (Publishers Weekly, starred review).
With the promise of millions of dollars in diamonds awaiting him, Wilson planned a challenging jewelry robbery. When their inside man dies, the other participants are reluctant to continue with the original plan. But for Wilson, the stakes are too high to turn back now.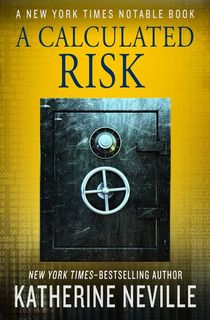 A Calculated Risk
Verity Banks may be one of the most intelligent people working in finance, but her career has hit a dead end anyway. So when her former mentor reaches out to her with a preposterous wager, Verity is tempted to say yes.
The financial whiz will compete with computer scientist Zoltan Tor to see who can steal $1 billion, invest it to make $30 million, and return it before anyone else notices anything out of place. What could go wrong?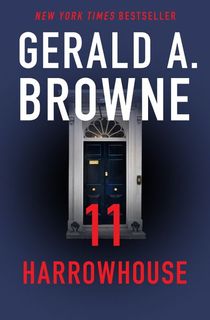 11 Harrowhouse
In this classic New York Times bestseller, a secretive company known only as the System has a monopoly on the world's diamond industry. Tired of the game and his role within it, one diamond dealer sets out to destroy the System from the inside out—by making away with its entire cache of the priceless gems.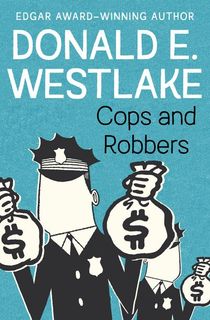 Cops and Robbers
Donald E. Westlake "has no peer in the realm of comic mystery novelists," and Cops and Robbers is one of his best heist books (San Francisco Chronicle). Tom and Joe are sick and tired of their usual beat, having found that being an NYPD officer isn't as exciting or lucrative as they had imagined. Accordingly, they decide to line their pockets by planning an epic Wall Street robbery—but whether or not they can pull it off remains to be seen.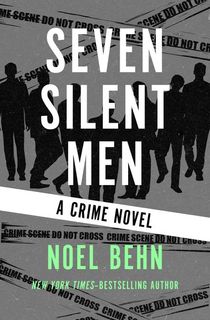 Seven Silent Men
Conspiracies abound in New York Times bestselling author Noel Behn's Seven Silent Men. Prairie Port, Missouri doesn't see much action, but that all changes when a $31 million bank robbery shines a national spotlight on the small town. Evidence suggests that a local gang could be responsible, but the FBI doesn't believe anyone from the backwater town could pull off such an intricate plot.
The case is officially closed when a wanted felon confesses to the crime. However, rogue agents Billy Yates and Martin Brewmeister think something's fishy about the whole ordeal, and go poking around for clues.
Death Prefers Blondes
By day, teenager Margo Manning is a socialite. By night, she pulls off daring heists with four drag queen sidekicks. If this sounds like your kind of heist book, you'll be pleased to know that this 2019 YA thriller novel received a flood of positive reviews.
According to Booklist, "balancing Oceans 11–level heists, corporate espionage, and gender and sexual identity politics isn't easy, but Roehrig manages it with aplomb, skillfully threading in Hamlet references to boot. Clever, thrilling, and a wildly good time."
The Wheelman
Fellow crime fiction writer Ken Bruen said he "canceled a night out and stayed up all night reading" this "hilarious and bloody violent" book, and that alone is reason enough to give it a try. A mute getaway driver named Lennon is double-crossed, and vows not to rest until he gets revenge.
Thick as Thieves
An ex-CIA employee is getting his hands dirty after leaving the agency. Along with a team of elite specialists, Carr is planning a heist epic in scope that will unfold across South America, Miami, and the Cayman Islands. But when allegiances clash and hidden identities are brought out into the open, the tightly plotted heist rapidly begins to unravel.
Cotton Comes to Harlem
Cotton Comes to Harlem is a classic hardboiled novel by Chester Himes, who Walter Mosley called "one of the most important American writers of the 20th century...A quirky American genius." Set in 1960s Harlem, this heist book approaches a major burglary from the perspective of the investigators trying to piece it all together in the devastating aftermath.
This post first appeared on Murder & Mayhem.
This post is sponsored by Open Road Media. Thank you for supporting our partners, who make it possible for Murder & Mayhem to continue publishing the mystery stories you love.