What comes to mind when you think about westerns? John Wayne? Desert landscapes with picturesque mountains sweeping across the skyline? These eight books will transport you back to a time of gunslingers, cattle ranches, and action-packed adventure. Grab a cup of joe and relax by the fire, as we present historical westerns that will have you eager to saddle up and head for wide open spaces.
The First Mountain Man
The first book in Johnstone's Mountain Man series follows the origins of Preacher, a man who was once a boy struggling to survive. As he begins his journey west, he runs into trouble time and time again—losing his freedom before gaining it back. And when he finally reaches the Rocky Mountains, he spends his time learning a new set of skills in the wilderness before emerging as a new man—both admired and feared.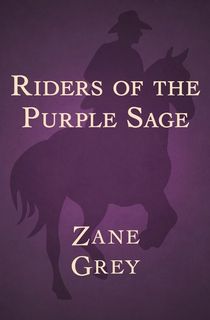 Riders of the Purple Sage
Published in 1912, this classic deserves a spot on every must-read Western list. The story is set in 1871 Utah and is about a woman named Jane Withersteen, who is trying to escape persecution by members of her Mormon church. She receives help from Bern Venters and Lassiter, a famous gunman, but she struggles to see the problems with the church. Full of action, this western will keep your interest.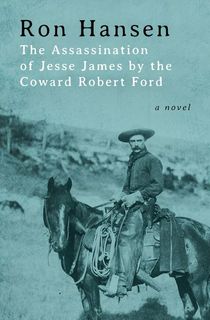 The Assassination of Jesse James by the Coward Robert Ford
Robert Hansen's book explores the life of Jesse James and his gang, as well as his death by Robert Ford. When Robert Ford met Jesse James, he worshiped him and wished to join his gang (Ford's brother was already a member). And as their bond continued to strengthen, Ford realized that the only way he'd ever become as powerful as James was if he killed him. The stunning book was also adapted into a 2007 film starring Brad Pitt and Casey Affleck.
Related: 8 Books About Outlaws From When the West Was Still Wild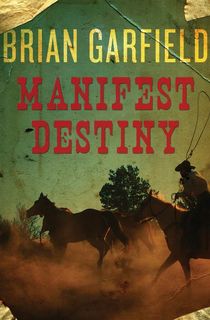 Manifest Destiny
This fictionalization of Teddy Roosevelt's early life follows the young New York state assemblyman as he abandons his political ambitions for the American West—where he hopes to ride, ranch, and hunt buffalo. Though he arrives in Dakota inexperienced, he soon befriends a frontiersman and solidifies his friendship and place in the West. And when a wealthy French marquis threatens the land he's come to love, Roosevelt joins forces with the Dakotans to defend it.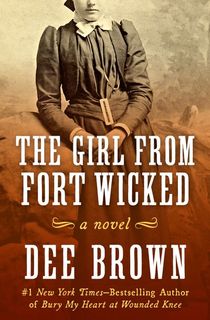 The Girl from Fort Wicked
From the author of Bury My Heart at Wounded Knee comes a story about Captain Westcott, a man who suddenly receives news that the woman who he was going to marry has been killed in a wagon train raid while traveling to the western frontier. Though authorities believe the raid was money-fueled, it soon becomes apparent that there's more to it than that; and Westcott sets out to find the bandits—encountering twists and turns along the way.
All the Pretty Horses
The first book in McCarthy's bestselling Border Trilogy takes place in 1949 and follows John Grady Cole—a 16-year-old whose life is turned upside down when his family's Texas ranch is sold. He sets off for Mexico and finds work at a ranch—as well as the ranch owner's beautiful daughter Alejandra. From John Grady and Alejandra's passionate love affair to action-packed scenes following the pursuit of John Grady and his traveling companions, there's never a dull moment in this book.
Lonesome Dove
Settle in: Larry McMurtry's classic Pulitzer Prize-winning novel is 843 pages long. But don't let that dissuade you from picking up this sprawling western epic. The story follows retired Texas Rangers and their adventures as they herd cattle from Texas to Montana. Though it's a long read, this book is full of excitement and introduces readers to many interesting characters they won't soon forget.
True Grit
You're probably familiar with the 2010 Academy Award-nominated film adaptation, but True Grit was first published as a serial in The Saturday Evening Post in 1968. In the book, Mattie Ross recounts her adventures when she was 14 years old—as she set out to avenge her father's death. She seeks out those known for their violence to help her along the way, leading her into uncharted territory.
This post is sponsored by Kensington Books. Thank you for supporting our partners, who make it possible for Early Bird Books to continue publishing the book stories you love.