Fantasy books have the ability to transport us to other worlds. Historical fantasy books recreate a time in the past, putting an enchanting twist on it. From an epic set in 13th-century Japan to a saga about dragons in the Napoleonic wars, these 11 historical fantasy books are sure to delight and fascinate readers.
Spirit of the Ronin
The third and final installment in the Ronin Trilogy, which also includes Heart of the Ronin and Sword of the Ronin, once again follows Ken'ishi in 13th-century Japan. Ken'ishi is finally working with a powerful samurai lord…but things become complicated when he learns his new master is married to the only woman he's ever loved.
With his enemies planning their next attack, he'll have to learn how to defeat them while still remaining true to himself.
RELATED: 50 of the Best Fantasy Books Ever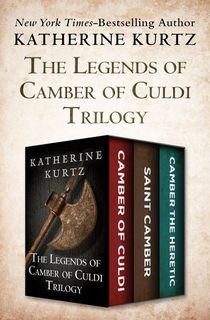 The Legends of Camber of Culdi Trilogy
This trilogy by Katherine Kurtz follows Camber—a Deryni noble in the medieval kingdom of Gwynedd. Camber belongs to a race of magical people who are set apart from ordinary humans; and, as the kingdom and its people suffer at the hands of a tyrant king, Camber must confront the dark magic that lurks in the realm.
RELATED: 8 Epic Fantasy Book Series That Deserve to Be Discovered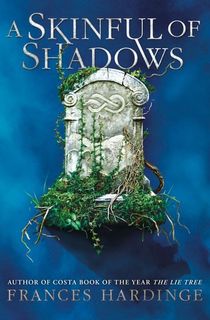 A Skinful of Shadows
As the beginnings of the English Civil War bubble, young Makepeace is sent to live with her wealthy, estate-owning father's family after the death of her mother. The two small problems? Her father's family is ruthless and cruel, and Makepeace has an unusual ability to see—and be possessed by—ghosts.
When her elders attempt to use Makepeace as a weapon, she runs away and finds herself at the center of the Civil War. This charmingly irascible protagonist will delight readers as much as the historical setting.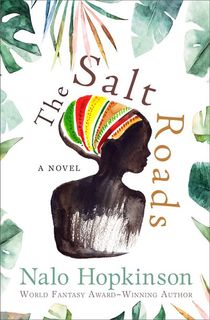 The Salt Roads
The Salt Roads begins in 1804, when a group of women on the Caribbean Island now know as Haiti unknowingly release Ezili—the goddess of sexual desire and love. Ezili then uses her powers to travel across time and space to inhabit three different historical women's bodies, inspiring uprising and change. Blending fantasy, history, and folklore, Nalo Hopkinson creates a tale that's touching and disturbing all at the same time.
Related: 8 Fantasy Books with Heroic Women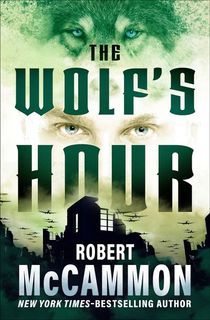 The Wolf's Hour
This historical fantasy novel set during World War II follows Michael Gallatin, a British operative called out of retirement to help squash a mysterious Nazi plan in occupied Paris. But Gallatin isn't just any old spy—he's a werewolf. In a race against time, horrors are unleashed as Gallatin attempts to take down the Nazis.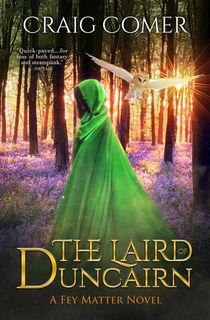 The Laird of Duncairn
Amidst the Industrial Revolution, Sir Walter Conrad discovers a new source of energy—one that entangles the fey and human worlds in a battle for dominance. Young half-fey Effie finds herself embroiled in the race to capture the energy source, even as she struggles to find her own place in a world filled with eldritch evil, conniving queens, and covetous courtiers.
With plenty of elements of gaslamp and steampunk fantasy, readers with an eye for imaginatively-conjured worlds will be quickly enthralled.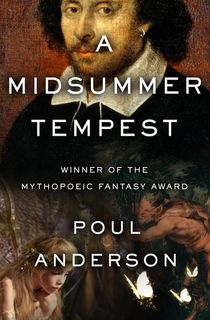 A Midsummer Tempest
Both a Nebula and World Fantasy Award finalist, Poul Anderson's A Midsummer Tempest tells the story of an alternate seventeenth-century England—one plagued by a civil war.
Bringing Shakespeare's plays to life and presenting them all as fact rather than fiction, Anderson tells the story of King Charles I's nephew, Rupert, who is taken hostage and falls in love with his captor's niece. As the young lovers escape together into the forest, they find the faeries who dwell there and become forever bound to each other...no matter what the outcome of this bloody battle might be.
The Once and Future Witches
This thoughtfully reimagined world features three sisters with powers beyond explanation as they quest for a world that will allow them their freedoms—both as witches and women.
In 1893 New Salem, Bella, Agnes, and Juniper are women born to a world where all suspected witches are burned. The youngest, Juniper, is unsatisfied by the explanation she hears for refusing the power her grandmother whispered of. As her sisters carve out stingy places in the impoverished city of New Salem, Juniper encourages them to dream bigger. As the three become involved in the suffragette movement, it becomes clear that they'll need all of themselves—and something bigger than they could ever be—to create a more just world. This evocative tale will spin a web of narrative from which it is impossible to escape.
His Majesty's Dragon
The first book in Naomi Novik's Temeraire series introduces us to this exciting retelling of the Napoleonic Wars. In Novik's world, dragons fight alongside man. And for Captain Will Laurence, he's in for the thrill of a lifetime when he finds a dragon egg that hatches into his most loyal companion: Temeraire. Novik's debut novel is just the first of nine books that follow Laurence and Temeraire's adventures.
The Night Circus
Dripping with vivid imagery, The Night Circus takes place in Victorian London. Appearing and disappearing without notice, Le Cirque des Rêves—the Circus of Dreams—comes to town and is open from sunset to sunrise. Within the circus, unimaginable wonders exist.
But it soon becomes clear that the circus is part of a dark purpose. Two rivals have been training their protégées, Celia and Marco, in the magical arts from a young age to someday face each other in battle. The catch? Only one can be left standing.
The Mists of Avalon
Get to know the story of King Arthur from the perspective of the women who helped him rise…and fall. Narrated by Morgaine, the priestess of Avalon and King Arthur's half-sister, she tells her story of love and loss as she fights to save her culture when Christianity threatens to take over.
Focused on the high priestesses of Avalon, as well as King Arthur's wife, Gwenhwyfar, the retelling offers a unique perspective on the legend.
RELATED: Arthurian Legend Movies, Ranked