The holidays are here again, and that means it's time for all of us to begin our annual search for the perfect gifts for our loved ones. If you have a history buff in your life, they'll love anything from this list.
From a timely novel about the 1918 Influenza Pandemic to gripping stories set in the Jazz Age, these books are perfect for anyone who loves to explore the worlds of years gone by. Here are five of the best historical fiction books to gift in 2021.
This list is part of the Gift Guide for our 2021 Holiday Ebook Exchange. Click here before December 16 to learn more and sign up!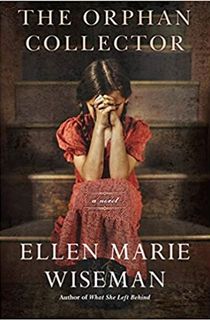 The Orphan Collector
As Influenza rips through Philadelphia in the fall of 1918, 13-year old German immigrant Pia Lange is forced to take matters into her own hands to provide for herself and her baby brothers. When the crowded tenement they live in runs out of food, she heads out into the city in search of supplies, leaving her brothers behind. Bernice Groves, still grieving the loss of her own child to the pandemic, sees the boys left alone and makes a sinister and shocking decision. She begins a quest to transform the orphan and immigrant children of the city into what she considers to be "true Americans."
Pia is anxious to return home after she wakes up in a makeshift hospital after collapsing in the street. She is instead taken to an orphan's home, the first step in what will become a years-long journey. As Pia desperately tries to return home while grappling with the shame and fear about leaving her brothers, Bernice plots to keep her activities hidden. But ultimately nothing will stand in Pia's way as she risks everything to see justice served and love triumph.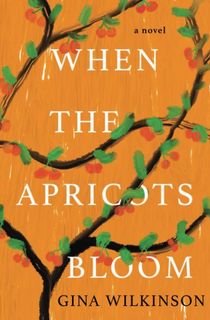 When the Apricots Bloom
As the secretary at the Australian embassy in Baghdad, Huda lives in constant fear of the mukhabarat. Saddam Hussein's secret police already have their eyes on her, always looking out for information that can be used against the United States and its allies. Threatening to force her teenage son to join their ranks, they order Huda to befriend Ally Wilson, the deputy ambassador's wife. Huda struggles with having to deceive the woman, but Ally has many dangerous secrets of her own.
Meanwhile, Huda's former friend Rania is also struggling to protect herself and her child under the Hussein regime. The daughter of a sheik, she grew up privileged and wealthy but lost everything. As all three women's lives begin to intersect, they form a fragile and unlikely alliance in order to protect everything they hold dear. Drawing from her experience as a foreign correspondent, author Gina Wilkinson crafts an incredibly human story of Iraq at the turn of the millennium.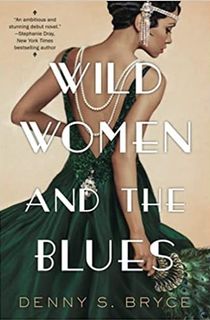 Wild Women and the Blues
In 1925, Chicago is the center of the jazz universe, and the Dreamland Café is the hottest club in town. Honoree Dalcour is a chorus girl at Dreamland, willing to dance her way to the top and build a life much better than the one she would have had as a sharecropper's daughter back home. She spends her nights entertaining and socializing with celebrities like Louis Armstrong and the trailblazing filmmaker Oscar Micheaux. But underneath all the glitz and glam, Chicago has a dark underbelly of gangsters and violence, and it may be too much for a woman so driven by ambition.
In 2015, film student Sawyer Hayes has found the key to his thesis in 110-year-old Honoree Dalcour. She is the only living link to Oscar Micheaux, and their conversations are a welcome distraction from the loss that almost drove Sawyer to the brink. But as Honoree begins to share her stories, Sawyer discovers that the past and the present may be far more connected than he was prepared for.
The Second Mrs. Astor
When Madeleine Talmage Force falls in love with and marries John Jacob "Jack" Astor, the heir to the illustrious Astor fortune, she becomes a favorite target of the press. She is 29 years younger than her husband, who has only just emerged from a scandalous divorce. Their honeymoon in Egypt proves to be the escape they need, and they prepare to return to New York refreshed and with a baby on the way. The trip home promises to be just as glamorous aboard a state-of-the-art ocean liner, the unsinkable RMS Titanic.
When the ship hits an iceberg just a few days into the trip, the Astors are far from worried. As Madeleine steps into a lifeboat, Jack promises her that he will see her soon in New York. Four months after Jack disappeared into the icy waters of the Atlantic, she gives birth to their son. The press continues to follow the newly branded tragic heroine while Madeline must decide between following the set path of an Astor wife or forging a new life all her own.
The Second Life of Mirielle West
Mirielle West loves her life as the wife of a silent film star in the 1920s. She spends her days and nights partying with the glamorous icons of Hollywood's Golden Age, sipping on bootlegged champagne all the while. Then everything changes when a doctor notices a pale patch of skin on her hand and she is shipped off to the Carville Lepers Home in Louisiana. In an instant, her whole life is ripped away from her in order to protect the reputation of her famous husband.
Arriving at Carville with a new name, Mirielle hopes her stay will be brief. But her disease has no cure, and she begins to realize that she and her fellow residents are more prisoners than patients. Facing an unchosen fate, she must work to build a new life and find a sense of purpose alongside her newfound community.
Want to give or receive one of these books this holiday season? Click here before December 16 to learn more and sign up for our 2021 Holiday Ebook Exchange!