History is fascinating. And coupled with fiction, there's no limit to the stories that can be uncovered. World War I, often referred to as the Great War, began in July of 1914 and ended a little over four years later in November of 1918. During that time, devastating casualties were felt on both sides—as well as on the home front. But it was also a time of great perseverance and strength.
From the story of an inexperienced medical student who travels to the front lines to a love story set on the eve of the war at Harvard, these eight historical novels set during World War I are engrossing, heart-wrenching, and impossible to put down.
The Winter Soldier
Daniel Mason's beautiful new novel is set in 1914 amongst the snow-covered Carpathian Mountains as a 22-year-old Viennese medical student learns first-hand the devastation of war. With only six semesters of medical school under his belt, Lucius enlists as a doctor in World War I. But though he's never so much as lifted a scalpel, he finds that he's the only doctor at a makeshift hospital set up in an old church. Aided only by a mysterious nurse—Sister Margarete—he'll have to learn hands-on how to treat the devastation of war. Combining mystery, romance, and the physical devastation of war, Mason weaves together an engrossing novel that looks at a young man's choices and regrets, as well as at a tumultuous time in history.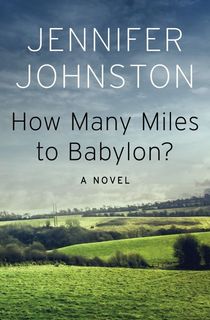 How Many Miles to Babylon?
Alec and Jerry are unlikely friends in Dublin—Alec is from an aristocratic family, while Jerry is a Catholic laborer. Attempting to escape Alec's overbearing mother, both boys enlist when World War I begins. But though they've been able to combat their class differences until now, as a lieutenant and an officer they might not be so lucky. Whitbread Literary Award-winning author Jennifer Johnston's coming of age story is one of friendship and beauty—even in the wake of war.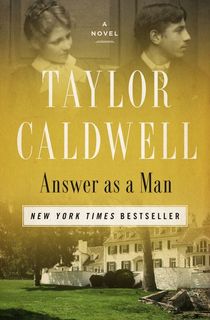 Answer as a Man
Jason Aloysius Garrity's family immigrated to America from Ireland in search of a better life. But in early 1900s Pennsylvania, they live in a run down home on a poor street—with 14-year-old Jason working at the coal factory and earning $4 per week. But Jason is determined to gain a better life—and will stop at nothing working for it. Through the years, he begins to succeed in the business world. But with World War I looming in the future, he discovers a dark secret about his wife Patricia and their three children. A family saga involving forbidden love, Caldwell's sprawling novel is unforgettable.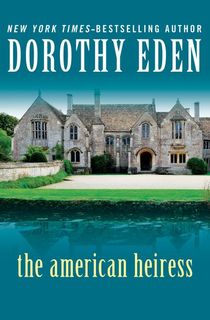 The American Heiress
In 1915, 21-year-old Clemency Jervis, a young woman from a wealthy American family, boards Lusitania in New York and sets off for England where she's set to marry Lord Hugo Hazzard. But tragedy strikes when her ship is torpedoed off the Irish coast. Hetty, Clemency's maid and half sister, is one of three survivors. And when authorities mistakenly identify her as Clemency (the resemblance is uncanny)—she goes with it. But once Hetty arrives at her betrothed's estate and they marry, he's sent off to war. Left with her new in-laws and a woman who was once the love of Lord Hugo's life, Hetty is haunted by images of the shipwreck and a consistent fear that she'll be found out. And when her husband's brother returns from war—and Hetty begins to fall for him—she realizes that things are about to get even more complicated.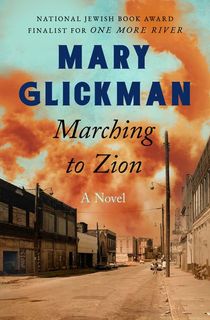 Marching to Zion
Set in America between World War I and the Great Depression, Marching to Zion is a heartbreaking love story. Mr. Fishbein and his daughter Minerva (Minnie) come to the U.S. after escaping the pogroms of Jews in Russia. Mr. Fishbein runs a funeral home in St. Louis, and when Mags Preacher arrives in town she ends up getting a job there. But this story isn't just about Mags and Fishbein—it's also about Magnus Bailey, Fishbein's business partner, and Minnie, who also fall in love. During the early 1900s, the couples will face prejudice and racism as they navigate the tumultuous waters of being in interracial relationships.
The End of Innocence
On the eve of World War I in 1914, two Harvard students are drawn together. Helen Windship Brook, who hails from an upper class Boston family, is attending Radcliffe College—the female counterpart to an all-male Harvard—and is thrilled when she's invited to join an editing and writing seminar usually only open to the male students of Harvard. In the class, Helen meets Wils Barndl a poet of German descendent. And when the war begins, he's subjected to bullying and hateful name-calling due to his German roots—even though he has no interest in politics and isn't fighting for the German cause. Helen and Wils fall for each other, but when Wils is called to fight overseas everything they think they know will be tested.
Somewhere in France
Though Lady Elizabeth Newville-Ashford—Lily, for short—wants to live a well-rounded life, ripe with a career, travel, and love, aristocratic society has other plans. But when World War I breaks out, she seizes her chance for independence and moves to London where she becomes an ambulance driver for the Women's Army Auxiliary Corps. When she's assigned to a field hospital in France, Lily reunites with Robert Fraser—her brother's best friend. Robbie is a Scottish surgeon—who's also easy on the eyes—and Lily finds herself yearning for more than friendship. But to Robbie—Lily is forbidden, and as they struggle with class divides and the uncertainty of life during war they may be headed for insurmountable heartbreak.
A Duty to the Dead
Set in 1916 England, A Duty to the Dead is the first book in Bess Crawford mystery series. The story follows the nurse and investigator as she enlists in the nursing corps during World War I. While tending to a fatefully injured lieutenant, Arthur Graham, she promises to deliver a message to his brother as his dying wish. But when she finally is able to deliver the message—Arthur's brother doesn't find it to be of any significance. Puzzled, Bess is thrown into a small-town mystery of murder and intrigue that will test her in ways she's never been tested before.
This post is sponsored by Hachette. Thank you for supporting our partners, who make it possible for Early Bird Books to continue publishing the book stories you love.