Historical mysteries take what we love about thrilling novels and add a time and place that's foreign to us—making it all the more curious. The authors on this list will have you holding your breath as you furiously flip through the pages trying to deduce whodunnit.
From Ruth Rendell to Agatha Christie, these eight historical mystery novels are sure to open your eyes to new and frightening worlds.
The House of Closed Doors
The rules of the Midwest in the 1870s were pretty clear: young women were expected to get married and produce children. When Nell Lillington finds herself unwed and pregnant at the age of 17, she's sent away by her stepfather to live at the Poor Farm until the baby can be discreetly adopted.
But when the bodies of a mother and child are discovered, Nell begins to fear for her life and that of her unborn child—prompting a thrilling mystery.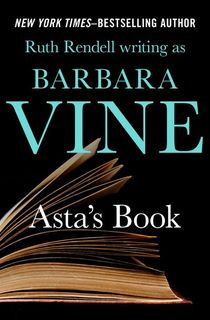 Asta's Book
Spanning decades, Asta's Book takes place in both the past and present. When Asta Westerby comes to London from Denmark in 1905, she's lonely. She finds comfort in her diary, which she keeps writing in until 1967.
When her granddaughter Ann finds the journal, it offers a very real view of Edwardian life…but it also holds the key to an unsolved murder and the disappearance of a child that's been a mystery until now.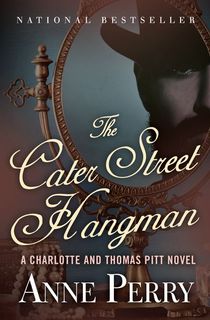 The Cater Street Hangman
There's a murderer on the loose in Victorian England…and he's just claimed his latest victim. The maid of the upper class Ellison household was murdered while the family was out, and now Inspector Pitt hopes to crack the case by exposing dark secrets of their world.
But as a romantic subplot with Charlotte Ellison emerges, Pitt will have to keep his focus if he wants to solve the crime before the murderer strikes again.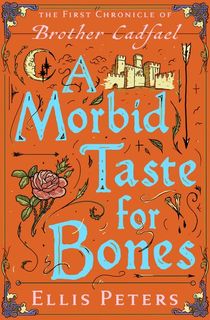 A Morbid Taste for Bones
When a group of monks try and collect the holy remains of Saint Winifred in Wales, they're met by a divided town—with some residents opposed to disturbing the grave. Brother Cadfael, a Welsh monk who lives at an English Abbey, accompanies the group to serve as their translator.
But when the leading opponent to the group's mission is found shot dead, Cadfael sets out to find the murderer. Unfortunately, he's biting off a bit more than he can chew in the process.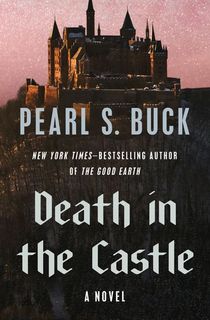 Death in the Castle
Nobel Prize-winning author Pearl S. Buck writes this thrilling historical mystery in which Sir Richard Sedgley and his wife Mary have fallen on hard financial times. The aristocrats own Starborough Castle—one of the oldest in England—and consider selling it to wealthy American John Blayne…that is, until they realize he intends to dismantle the castle brick by brick and ship it back to Connecticut.
Blayne decides to hang around, in hopes the Sedgleys will change their mind. But what he doesn't know is that ghosts haunt the walls of this castle, and they're here to stay.
Related: 15 Historical Fiction Authors We Can Never Get Enough Of
The Daughter of Time
The fifth book in the Inspector Alan Grant series follows the titular member of the Scotland Yard as he recovers from a broken leg in hospital. The Inspector prides himself on being able to read faces, and becomes fascinated by a portrait of Richard III that doesn't resemble a monster at all.
Grant dives into an investigation to try and uncover whether Richard III was the murderous villain he's made out to be, or if nobles who wanted him gone fabricated that evil image.
The Name of the Rose
If you're a fan of historical mystery, you won't want to miss this classic, award-winning novel by Umberto Eco. Taking place in 1327, the novel follows Brother William of Baskervilles as he's sent to investigate Franciscans at a wealthy Italian Abbey who are suspected of heresy. And when bizarre deaths begin happening, he'll have to rely on tools from ancient philosophers to solve the case.
Death Comes As the End
What would a mystery list be without Agatha Christie? One of her only novels not set in the 20th century, Death Comes As the End follows an Egyptian family whose lives are disrupted when their father returns with a new mistress, Nofret, in tow.
When Nofret is found dead at the bottom of a cliff, and everyone has a motive, the family will have to solve the mystery fast…especially since more murders keep happening.
This post is sponsored by Aspidistra Press. Thank you for supporting our partners, who make it possible for Early Bird Books to continue publishing the book stories you love.
Featured image: Dominik, QN / Unsplash