While it's becoming more commonplace to see romance novels getting adapted for the big and small screen, from Bridgerton to Virgin River to The Hating Game, it still feels like a delightful surprise when one is announced. Coming soon is Redeeming Love, based on the inspirational historical romance by Francine Rivers.
Published in 1991, Redeeming Love updates the Old Testament book of Hosea to the American West of the 1850s and tells the story of a sex worker named Angel who finds love and faith with a farmer named Michael. The book remains a big seller in Christian romance circles and is enjoyed by non-believers, too. The film, directed by D.J. Caruso, is scheduled to be released on January 21, 2022. If you can't get enough stories like Redeeming Love, then here are a few more historical romance novels to keep you going.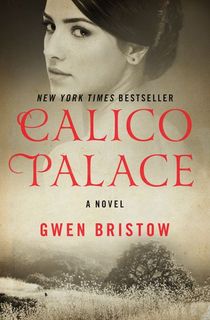 Calico Palace
When gold was first discovered in the California hills in 1848, it changed the face of America. Countless travelers made the journey west in the hopes of striking it rich and finding their fortunes. Gwen Bristow's novel Calico Palace takes place in the early days of San Francisco, when the now-iconic city was but a shanty town of 900 people.
Kendra Logan arrives to the town with her mother and step-father in the hopes of finding a new life. She soon meets the love of her life, the kindly Ted Parks, and begins her journey towards the hills for gold and adventure. As San Francisco changes, so does Kendra.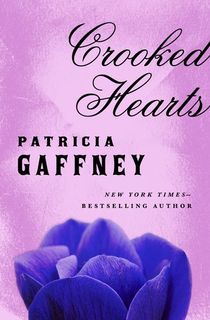 Crooked Hearts
Reuben Jones is a card shark, a con man, and a long-time master of deception. He trusts nobody but himself and knows how to get exactly what he wants. Grace Russell is fighting tooth and nail to hold onto the crumbling California vineyard that is the only thing in the world she can call her own.
When the pair meet, she's dressed as a pious Catholic nun and he's posing as a blind Spanish aristocrat. They're kindred spirits of the con, so they decide to journey together, taking on the gambling halls of 1880s San Francisco to line their pockets. It's a lot safer than love.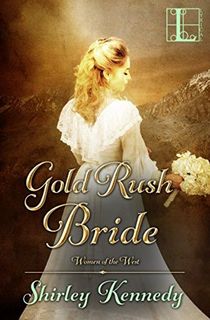 Gold Rush Bride
Letitia Tinsley is happy to lead a quiet and well-organized life as a spinster, right up until she finds out that her beloved brother has mysteriously disappeared from his gold mining claim in California. It's up to her to discover what really happened, even if that means taking the risky journey West as a single woman.
That seems far less aggravating to poor Letty than sharing it with the arrogant and wealthy bachelor Garth Morgan. Humbled by the harrowing expedition, Garth resolves to keep Letty safe, although she still doesn't trust him or want his help. Still, despite her defiant resistance, he's ready to stand with her as she faces the truth about her missing sibling, and he's eager to convince Letty to be his bride.
Related: 14 Western Romance Books That Will Make You Yearn for a Cowboy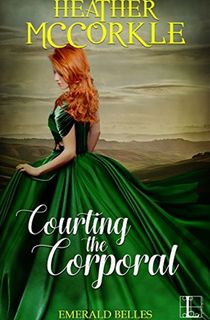 Courting the Corporal
The Civil War has ended, but for Corporal Patrick "Rick" Fergusson the battle rages on. The trauma of what he witnessed on the battlefield will not leave his mind, so he decides to journey west to find a new life free from the scars of war. It turns out that there's good money to be made in acting as an escort to wealthy East Coasters. But his newest client is a fiery young woman indeed.
High society widow Catriona O'Brian is anxious to get to California, hoping to start her own winery and make a life for herself free of the need to marry once more. The journey is treacherous and the company of Corporal Rick occasionally aggravating. Yet he's always there, helping her and acting as a kind ear to her worries. She craves independence, but the prospect of opening her heart once more grows more and more appealing.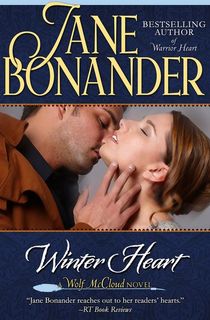 Winter Heart
Dinah Odell arrived alone to the somber silhouette of the ranch in the middle of the Sierra Nevada that was to be her new home. Still, it was better than the dark place she had escaped from, an asylum where her cruel uncle had her committed so that he could take control over her inheritance.
Risking her precious freedom, she posed as a nurse to take up employment with the stormy Tristan Fletcher, caring for his sick sister. She thinks she's prepared for anything, except the generosity of the man behind the stoic facade. Tristan has suffered through his own tormented childhood and recognizes a fellow wounded soul when he sees one. He wants to protect Dinah, but her past cannot stay away for too long.
The Silent Governess
Forced to escape from her home because she believes that she is responsible for a man's death, Olivia Keene flees to Brightwell Court for safety. Temporarily unable to speak, Olivia is viewed as suspicious by Lord Bradley, who has enough on his plate having just learned a terrible secret that could change his life forever. He cannot risk anyone discovering this shocking truth, least of all the silent woman who may have overheard it.
So, he hires her as a governess so he can keep his eye on her. As Olivia and Lord Bradley's secrets catch up with them, will their hidden pasts damage their futures, or can they find redemption together?
A Bride Most Begrudging
Young women seeking a better life in the Virginia colonies arrive via ship to the new world. They are nicknamed tobacco brides: eligible future wives bartered for with barrels of tobacco from the fields. Drew O'Connor is still mourning the loss of his beloved wife and has no interest in a new bride. All he wants is a maid to tend his house and care for his young sister.
And yet he ends up with a wife, a feisty redhead who claims to be Lady Constance Morrow, the daughter of an Earl who was brought to America against her will. She has no interest in being the wife or housekeeper of a stranger, especially since she has no idea how to cook. Constance turns what was supposed to be a marriage of convenience into something far more complicated but much more rewarding for her and Drew alike.
Thorn in My Heart
In the autumn of 1788, amid the moors and glens of the Scottish Lowlands, two brothers and two sisters each embark on a painful journey of discovery.
Jamie and Evan McKie both want their father's lands but only one of them can inherit them. Leana and Rose McBride both want to marry the same man but only one can be his wife. A thorny love triangle emerges, inspired by the Biblical story of Jacob, Leah, and Rachel.
This post first appeared on A Love So True.
Featured still from Redeeming Love via Universal Pictures