You don't have to be an advanced reader to have a passion for history. Luckily, if your youngster is drawn to stories about Harriet Tubman, Anne Frank, Thomas Jefferson, and other notable figures of the past, there are plenty of wonderful history books for kids. The following reads are perfect examples, as they explore landmark events in informative but entertaining ways that'll encourage your burgeoning history buff.
Harriet Tubman
From the author of The Street—the first novel by an African-American woman to sell more than one million copies—comes this essential Harriet Tubman biography aimed at middle-grade readers. Published in 1955, Ann Petry's portrait of the female Underground Railroad "conductor," and her own inspiring journey to freedom, should be required reading for all ages.
Related: 10 Facts About Black History That You Might Not Know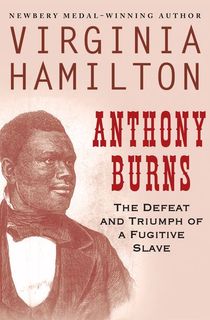 Anthony Burns
Virginia Hamilton tells another gripping story of a dogged fight for freedom—that of Anthony Burns, who escaped slavery and was returned to his master because of the Fugitive Slave Act of 1850. Thankfully, his widely-publicized trial ended in his favor—Boston abolitionists paid for his freedom—and he went on to receive his education at Oberlin College. But parents should note that, while inspiring, the book isn't for the faint of heart, as Hamilton never shrinks from the disturbing details of plantation abuse.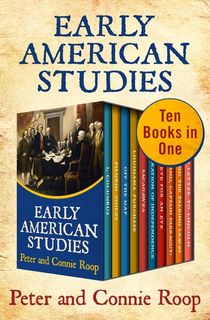 Early American Studies
Introduce your young reader to the struggles of American pioneers with this ten-part history collection. From the story of Sacagawea to Lewis and Clark's legendary expedition, the Roops' books will not only satiate voracious bibliophiles but provide a vivid overview of the United States in its earliest days.
Related: 10 Back-to-School Books That Will Inspire Readers of All Ages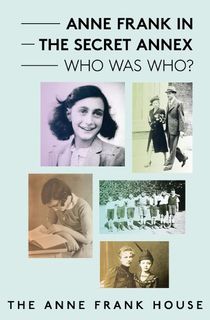 Anne Frank in the Secret Annex
If your son or daughter couldn't be torn away from The Diary of Anne Frank, this book can deepen their knowledge of Anne's ordeal in the secret annex. Descriptions of the building's layout and daily goings-on accompany profiles of the personalities who hid with the Frank family—in addition to information on their fates after the Nazis arrested them in August of 1944.
Little Leaders: Bold Women in Black History
Vashti Harrison's New York Times-bestselling book tells the story of 40 incredible black women of our past and present. From Sojourner Truth and Ella Fitzgerald to Angela Davis and Oprah Winfrey, readers of any stripe will draw inspiration from the amazing true stories of these bold and courageous female leaders.
Ada Byron Lovelace and the Thinking Machine
Elementary-grade readers interested in the history of technology might be surprised to learn that the inventor of the mechanical computer was Ada Lovelace—the illegitimate daughter of romantic poet Lord Byron. Laurie Wallmark's illustrated book tells Ada's incredible story, giving representation to the underrepresented women in science and mathematics.
Related: 15 Biographies of Remarkable Women That You Need to Read
Thomas Jefferson: Life, Liberty, and the Pursuit of Everything
Beloved illustrated Maria Kalman has created a whimsical biography the Declaration of Independence author and third American president, Thomas Jefferson. But as Kalman proves, Jefferson's passions extended well outside of politics and state-making. In her beautiful picture book, she reveals fascinating facts (Jefferson was an avid botanist), while also noting his many problematic contradictions (he called slavery an "abomination" yet owned 150 slaves).
This post first appeared on The Archive.
This post is sponsored by Open Road Media. Thank you for supporting our partners, who make it possible for The Archive to continue publishing the history stories you love.