Agatha Christie. Dorothy L. Sayers. Edmund Crispin. These are just a few of the authors whose stories swept the Golden Age of Detective Fiction, a period beginning in the 1920s that saw a boom in murder mystery novels—often calls "whodunits." Among these writers was Margery Allingham, an English author who focused on detective fiction. Along with Christie, Sayers, and Ngaio Marsh, Allingham is often referred to as a "Queen of Crime."
Born into a household in which both parents were writers, Allingham was immersed in literature from a very early age. Her first novel, Blackkerchief Dick, was published in 1923 when she was just 19 years old—and was allegedly inspired by a séance. And though she continued including occult themes in her works, she soon tried her hand at a mystery novel—giving readers The Crime at Black Dudley, which introduced the world to her famous detective Albert Campion, in 1929.
Her character Albert Campion uses the name as a pseudonym and was born into a British aristocratic family in 1900. Both an adventurer and detective, Campion went on to be featured in 19 novels and more than 20 short stories.
Though Allingham died from breast cancer in 1966 at the age of 62, her legacy lives on. At Allingham's request, her husband, Philip Youngman Carter, completed her final Campion novel, Cargo of Eagles, in 1968. Today, many of her novels have been reissued, and several film adaptations have been made. Take a crack at these Margery Allingham novels below, and immerse yourself in thrilling detective fiction.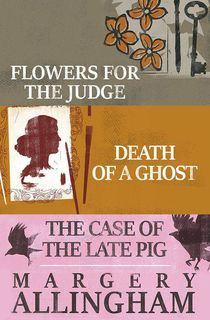 Flowers for the Judge, Death of a Ghost, and The Case of the Late Pig
Books #6 (Death of a Ghost); #7 (Flowers for the Judge); and #8 (The Case of the Late Pig)
This collection includes three Campion novels in one. In Flowers for the Judge, the detective is embroiled in the death of a publishing house director. Death of a Ghost involves a stabbing at an already-mysterious unveiling of an artists work post humorously; and, The Case of the Late Pig follows Campion to the village of Keapesake, where the body of man shows up five months after his own funeral.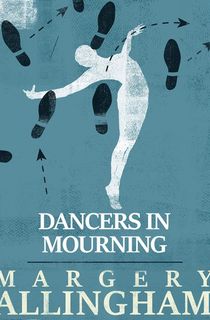 Dancers in Mourning
Book #9
What starts off as investigating a string of malicious practical jokes that have been inflicted on song-and-dance man Jimmy Sutane soon turns much more malicious when an aging starlet is murdered backstage. Now, while grappling with feeling for Sutane's wife, Campion must catch the culprit while pushing himself to his breaking point.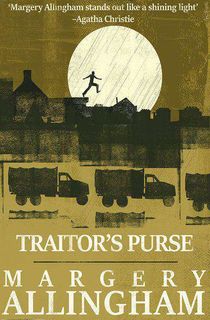 Traitor's Purse
Book #11
Suffering from amnesia, Albert Campion wakes up in a hospital bed and is accused of attacking a police officer. He can't even remember his faithful servant or fiancée; but what he does know is that he was on an important government mission, and he must piece together the fragments of his mind as the fate of England hangs in the balance.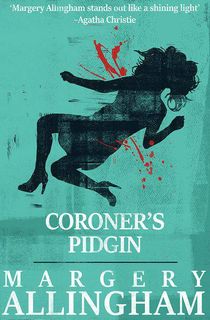 Coroner's Pidgin
Book #12
After returning from a secret mission abroad at the end of World War II, Albert Campion wants nothing more than to be reunited with his wife. But before he rushes back to the country, his servant and another woman bring the corpse of a woman into his flat. Now, he'll have to dig into the case that somehow is connected to the disappearance of very valuable art.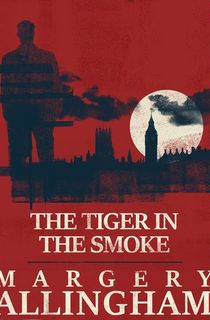 The Tiger in the Smoke
Book #14
Jack Havoc, the notorious killer, is back on the streets of London—lurking in the dark alleys of the smog-filled city. Known as the Tiger, it's up to Albert Campion to stop his killing spree before it's too late.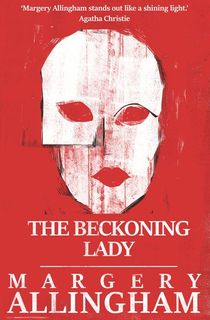 The Beckoning Lady
Book #15
The idyllic town of Pontisbright is the ideal summer destination. But while Minnie and Tonker Cassand are preparing for their summer party, a murder is discovered. Now, it's up to private detective Albert Campion to sort out the lies and deceit in order to get to the bottom of whodunit.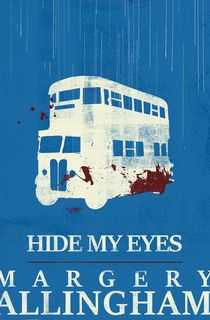 Hide My Eyes
Book #16
Darker than most Campion novels, the detective hunts a serial killer after a string of murders leave Londoners baffled. Campion is in a race against time if he wants to solve them mystery before the killer strikes again.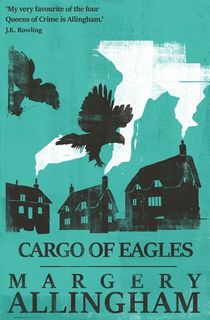 Cargo of Eagles
Book #19
Margery Allingham's final novel, which was finished by her husband, takes place in a small village on the Essex coast that has recently been invaded by a slew of peculiar characters. And when thousands of pounds of gold coins disappear, Campion investigates.