There's a fine line between adrenaline and being overwhelmed by the heat of the moment. Romantic suspense has found a way to blend the two together in perfect harmony. Looking for a murder mystery that also involves a hot romance? This list is for you. From FBI agents who get involved with their informants to lovers from the past reuniting to solve a mystery, there's no better way to get your blood rushing (in more ways than one) than by cracking open one of these sexy romantic suspense books.
Wild Card Undercover
The first in the Love on the Line series takes place in Miami and follows Meg O'Hara—who's been lured into a life of servitude for a crime boss by her awful ex-boyfriend. But when FBI agent Chris Shaunessy offers her a chance at freedom, in exchange for helping take down her boss, she jumps at the chance. Though it's "strictly business," Meg and Chris can't deny what's between them…even if that puts them both in danger.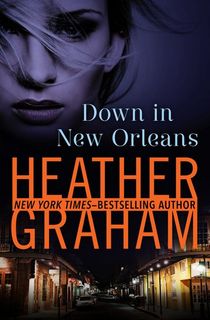 Down in New Orleans
Ann and Jon may be divorced, but they're still good friends. And when Jon shows up at Ann's doorstep covered in blood and muttering, "I didn't do it," Ann immerses herself in New Orleans' underworld in order to clear his name when he's accused of murdering a stripper. Though she tells herself she's over Jon, Ann can't fight her feelings when it comes to proving his innocence.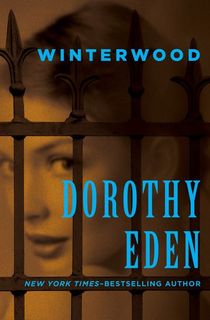 Winterwood
In this Gothic romance, Lavinia Hurst—haunted by her scandalous past—agrees to be the companion for a young invalid named Flora Meryon at her family's estate, Winterwood. But when Flora becomes the heiress to a large fortune, and letters begin arriving from dead relatives, Lavinia knows her charge is in danger. Now Lavinia must figure out what's haunting the walls of Winterwood, all while fighting her feelings for Flora's father, Daniel. Fans of Jane Eyre are sure to devour this Gothic suspense that's teeming with passion.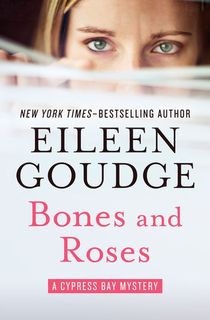 Bones and Roses
Tish Ballard is trying to put her past indiscretions behind her. But when she opens an old trunk, and finds it full of bones and roses, she's pulled into a murder case from her childhood. She'll have to find the real killer before her high school crush, and man who broke her heart, puts her behind bars in this murder mystery with touches of romance.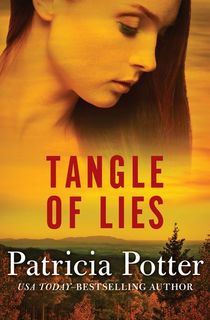 Tangle of Lies
Becky Conner is not at the woman she's claimed to be. Far from the mother and wife her family knows, her real name is Sarah Jane Maynard—and she's wanted for a double homicide. While she committed her crimes three decades ago, there's still plenty of bad blood, and Sarah's daughter, Liz, suspects that there's more to the story…Enter ex-cop Caleb Adams and attorney Michael Gallagher. Both sexy, both offering their help—and both with their own hidden agendas. Soon, Liz finds herself tangled in more than just bed sheets, but a crazy web of lies that will put her in a killer's line of fire.
The Silver Coin
The second book in the Colby's Coin series follows Breanna Colby, a woman haunted by her past and stalked by a new unknown evil. With the help of Royce Chadwick, a man with a talent for finding people, Breanna tries to unmask a killer who threatens to destroy her family. But with so much at stake, and Royce's feelings for Breanna growing, Royce worries he might just lose more than his heart if he fails.
River Road
When Lucy's aunt dies in a car accident, she returns to Summer River—picturesquely located in California's wine country. Thirteen years ago, Lucy's crush, Mason, pulled her out of a wild party; and now that she's back, she learns that Mason actually saved her from a terrible crime that night. When a shocking discovery is made inside Lucy's aunt's house, Mason will do anything to protect Lucy…just like before.
Forgotten Secrets
Riley Lambert hasn't had it easy. At age ten, her sister was abducted from her bedroom while Riley watched helplessly. Fifteen years later, Riley's an FBI profiler who's devoted her life to bringing criminals to justice…and at the same time looking for her sister who was never found. But when the ex she's never forgotten, Thayne Blackwood, calls Riley to tell her that his own sister Cheyenne has been kidnapped, it brings up painful memories. Thayne needs Riley's help to find his sister, but a shocking revelation will unearth why they've been apart for all these years.
Featured Image: Alejandra Quiroz / Unsplash