Besides a precariously teetering pile of books waiting to be read, most of us also have a wish list of books that we hope to get – either for ourselves or as gifts. Maybe they're what we're looking for under the tree at Christmas time, or when we open our presents on our birthday. Maybe they just languish on our Amazon wish list until we finally buy them ourselves.
Whatever the case may be, here are some of the most frequently wished-for books from 2022… so that you can add them to your wish list.
It Ends with Us
USA Today calls this New York Times bestseller "a glorious and touching read, a forever keeper. The kind of book that gets handed down." Colleen Hoover's romantic and heartfelt debut became a nationwide sensation when it was first released in 2016 and has been a perennial wish list favorite ever since.
It Ends with Us tells the unforgettable story of Lily, a small-town girl who grew up into a successful, workaholic woman with a seemingly perfect life. Yet, even as she is building a relationship with a handsome, brilliant neurosurgeon, she is haunted by memories of her first love, who suddenly comes back into her life.
Where the Crawdads Sing
Adapted into a hit film in 2022, this coming-of-age murder mystery has been one of the most popular books of its kind ever since its release, selling over 15 million copies. The story is told in two interlocking strands, one following the youth of Kya, as she grows up in North Carolina, the other chronicling a murder investigation in the nearby town of Barkley Cove, one in which Kya is a prime suspect.
Where other books might make the murder mystery the primary focus, however, this is Kya's story through and through, even as events within the town take on increasing prominence.
The Seven Husbands of Evelyn Hugo
Evelyn Hugo is a reclusive Hollywood icon who has been out of the public spotlight for decades when she chooses a relatively unknown magazine reporter to write a tell-all expose about her glamorous and scandalous life – exposing secrets that have been kept for decades in this "riveting, heart-wrenching" book that's "full of Old Hollywood glamour" (Buzzfeed).
A New York Times bestseller, Taylor Jenkins Reid's novel of Hollywood is "simultaneously gossipy and poignant," according to People magazine, while Cosmopolitan says to "come for the glam old Hollywood vibes; stay for a touching tale of a young reporter and a silver-screen legend."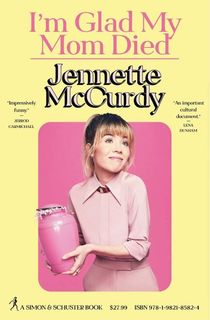 I'm Glad My Mom Died
Jennette McCurdy rose to fame on Nickelodeon's iCarly and the spinoff series Sam & Cat. But acting was never her dream; it was her mother's. McCurdy's mother pushed her into show business at the age of 6 and began a lifetime of abuse that is chronicled with candor, certainly, but also humanity, understanding, wit, and even humor in this candid and unforgettable memoir.
No wonder Mary Elizabeth Williams, writing at Salon, calls it "funny, dark, moving, honest, real, uncensored [and] unlike anything I've ever read." Helped along by McCurdy's fame and its shocking title, I'm Glad My Mom Died became an international bestseller and a pop-cultural phenomenon – and made it onto plenty of wish lists in 2022.
Fairy Tale
Including a book by Stephen King on a list like this is almost not fair. Even after all these years, there's never really been another popular writer who accomplished what Stephen King has, when it comes to his presence in the public consciousness, and a new book by King is always going to top just about any reader's list.
So it is with Fairy Tale, a portal fantasy in the uniquely King style that the legendary writer put together during the pandemic, when he asked himself, "What could you write that would make you happy?" The result is a daring, exciting "page-turner driven by memorably strange encounters and well-rendered, often thrilling action" (The New York Times Book Review).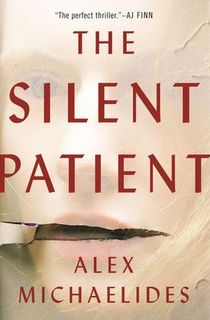 The Silent Patient
When Alex Michaelides' debut thriller was released to universal acclaim and instant bestseller status, Entertainment Weekly called it "a mix of Hitchcockian suspense, Agatha Christie plotting, and Greek tragedy." If that doesn't sound like a recipe for a page-turner, we don't know what does.
And the book doesn't disappoint, telling the tale of a famous and successful painter who seemingly guns down her equally-famous husband and then never speaks again, until she comes under the care of an obsessed therapist who may have more to do with her past than he seems.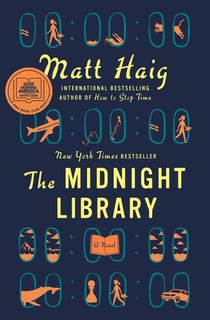 The Midnight Library
"A feel-good book guaranteed to lift your spirits" (The Washington Post), it's no wonder that Matt Haig's breakout novel became a worldwide phenomenon. After all, it tells a story that has the ability to resonate with all of us – a story about a library that contains books showcasing all the lives that we might have lived, had we made different choices.
What happens when one of us finds this library, and has the opportunity to change our life for another one? Will we be happier, or will we discover that there's something more to life than we ever realized before?
To Kill a Mockingbird
No every book that tops our to-read lists is a recent one. Harper Lee's perennial classic is one of the most beloved books ever written, and there's not a year that goes by that it isn't picked up for the first time (or the fiftieth) by someone.
It doesn't hurt that this legendary, Pulitzer Prize-winning 1960 novel got a recently released sequel in Go Set a Watchman, one that helped thrust the original back into the public spotlight in new ways, and remind all of us why it's one of the most important novels ever written. What better reason to put it on your wish list?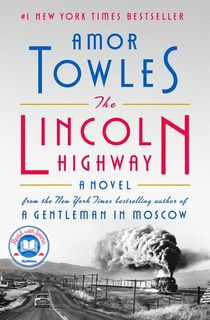 The Lincoln Highway
A New York Times Notable Book, the latest from bestselling and critically acclaimed author Amor Towles was chosen by Time, NPR, The Washington Post, and even Barack Obama as one of the best books of the year when it was released in 2021. Since then, it has remained a favorite of many, and found its way onto countless wish lists.
Set in the 1950s, it tells the story of a young man newly released from a juvenile work farm and hoping to make a new life for himself, only to find that his life is about to be taken in a totally unexpected direction in an unforgettable road trip novel across the America of the past.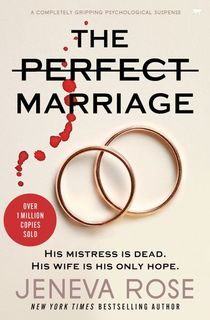 The Perfect Marriage
Sarah Morgan is a successful defense attorney in Washington D.C., but no case she has ever taken before has prepared her for this one: defending her own husband, who is charged with murdering his mistress. What follows is a "tantalizing premise and twists at every turn" in this "sizzling, masterful debut about betrayal and justice" (bestselling author Samantha M. Bailey). As the book's synopsis suggests, "You won't see the ending coming… guaranteed!" So it's no wonder that so many people have put The Perfect Marriage onto their wish lists since its 2020 debut.
Feature image via Loren Cutler / Unsplash