Smog, pesticides, contaminated rivers–these issues would be even more world-threatening without the work of Rachel Carson. Humanity is only beginning to grapple with the many consequences we've wreaked on the environment in the last few decades. Carson's indelible impact, most famously tied to Silent Spring, resulted in perhaps the first major environmental movement and certainly led to the creation of the Environmental Protection Agency in 1970.
Born on May 27, 1907, Carson was the youngest of three children. Her mother fostered a love for nature and reading alike, and Carson spent much of her time outdoors on the family's large farm. She adored the farm animals that surrounded her so much that she began writing stories about them by the age of eight and became a published author in a children's story magazine at the tender age of 11. Carson's love of writing and the outdoors would lead her through a biology undergraduate degree, a master's degree in zoology, and most of the coursework for a Ph.D. in further zoology studies. Unfortunately, due to financial strain and her father's illness, Carson was forced to drop out of her doctorate program–but this obstacle set her on the course that would make her internationally known.
Forced out of the doctorate program, Carson found a job with the Bureau of Fisheries. There, she wrote weekly radio programs that focused on marine biology and how the U.S. bureau worked to support wildlife in the area. Initially a part-time position, Carson was so successful in conjuring public interest in an admittedly esoteric subject that her supervisor created a full-time position for her. Carson was only the second woman hired by the bureau for a full-time job.
After her father and older sister died, Carson found herself under immense financial pressure. Although she was now working full time for the government, she needed more money to support her mother and her two young nieces, so she started freelance writing for various local newspapers and magazines. Her big break came when the Atlantic Monthly published her essay, "The World of Waters", paying her $100 for the four-page essay in July 1937. Almost immediately, a senior editor for Simon & Schuster sent her a letter to inquire about her plans to publish further work.
Related: 11 Groundbreaking Books That Changed America
Her first book, borne of this contact, was Under the Sea Wind, released in 1941. Carson would go on to publish three more books during her life, and one more posthumously. Her third book, Silent Spring, is that which still defines Carson's life. Its description of the many effects DDT and other pesticides were having on the environment and the health of individuals led to the creation of the EPA and the banning of DDT.
Carson would go on to receive medals from the National Audubon Society and the American Geographical Society. In 1980, she was posthumously awarded the Presidential Medal of Freedom by President Jimmy Carter. There is no denying the lasting impact of Rachel Carson, especially as we continuously strive to improve environmental conservation. There's much to learn in her books–and even more to learn about how far we have, or haven't, come after the publication of each. Read on to discover more about Carson's work and the books continuing her legacy today.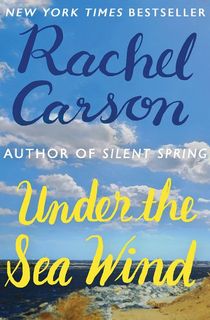 Under the Sea Wind
This is the book that introduced the world to Carson's graceful and informative prose. Her narration on ocean life is both vivid and detailed. In Under the Sea Wind, we explore the ecological relationships of countless sea creatures through an innovative structure. The book is presented in three sections, each following the perspective of a different sea-based creature: a female sanderling (a small bird) named Silverbar, a mackerel named Scomber, and an eel named Anguilla. Carson's illustrative prose connects scientific observation with enchanting illustrations as the ocean comes to life. A gripping story of struggle and survival, Carson demonstrates the way communities are interrelated and the increasing separation between man and nature.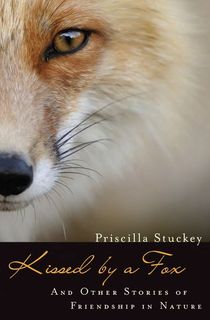 Kissed by a Fox
Similarly, Priscilla Stuckey uses poetic—one might even say romantic—prose to break down common misconceptions about nature through her own personal experiences. Through a collection of essays, Stuckey challenges the ways we view wildlife and takes an in-depth look into our relationship with Earth. We have an insatiable need to fix and control nature, often seeing mankind as superior and separate to other creatures. Stuckey draws inspiration from philosophy and biology to illuminate the connections shared across the planet from bugs, plants, and animals to the very sky around us. Stuckey eloquently encourages us to reflect on how we can personally shift our perception of nature and the ways we can help instead of harm.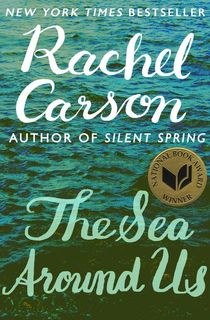 The Sea Around Us
A prize-winning and best-selling book, The Sea Around Us cemented Carson as a remarkable natural history writer. The gripping and intimate story dives deep into the Earth's seas and reveals their importance in our world's ecosystem. Carefully documented is the history of the world's oceans, moving from the creation of the world and its first oceans to early ocean exploration—Carson even touches on the search for the lost island of Atlantis. Despite being described as "poetic", Carson took advantage of the latest scientific findings of her time. It closely resembles a biography of the sea—written with admiration and wonder.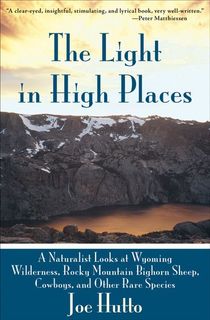 The Light in High Places
As a marine biologist, Carson set her sights on the ocean, but as an admirer of the natural world, she appreciated all ecosystems. Much like Carson provides her vast knowledge of sea life, naturalist Joe Hutto offers his observations of Wyoming's Wind River Mountains. In The Light in High Places, Hutto details his experience living in the wilderness to study the rare Rocky Mountain bighorn sheep. Despite alarmingly inclement weather, Hutto is set on discovering why certain species' populations are declining rapidly. Hutto's research of the bighorns will lead him to mountain lions and bears, amongst which his appreciation of and connection with Rocky Mountains only grows. Hutto weaves Wyoming's history with his discoveries, weaving a cautionary tale of the ways that humanity is affecting these amazing creatures.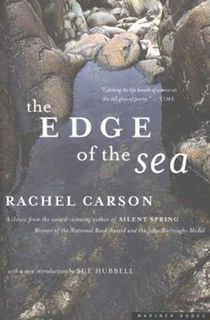 The Edge of the Sea
With less than five percent of the planet's oceans explored, there's no wonder the waves continue to fascinate us. This charming book focuses on the several ecosystems along the Atlantic coast—from Maine to Florida. Through rocks, sand, and coral, we engage with life in and near the sea. The Edge of the Sea introduces you to tidal pools, shipworms, barnacles, snails, sea urchins, seaweed, and the ways they interlink. Full of light, sounds, color, and plenty of unsolved mysteries from the sea, you will be left with a refreshed sense of amazement.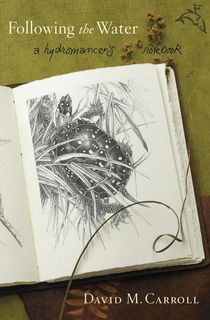 Following the Water
There is no denying Carson's attention to detail. If you're looking for an equally intense observation of nature, look no further than David M. Carroll's Following the Water. Carroll beautifully chronicles the annual wetlands immersion from March to November. His expert pen guides the reader through the ever-changing landscape of the marshes. The wetlands are brought to the reach of your fingertips with tree frogs, hawks, foxes, and, the stars of the book, the turtles. Carroll provides fine illustrations of the inhabitants of the marshes that brings each corner to life.
Silent Spring
Originally published in three serialized excerpts in The New Yorker in June 1962, Silent Spring would go on to spark revolutionary change. As a marine biologist, Carson explains exactly how mankind is affecting the natural world for the worse. The business of agriculture was solely concerned with livestocks and crops and never considered the ways it could harm wildlife and waterways. Silent Spring led to a deafening outcry about the dangers of pesticides, especially DDT, and their serious side effects. This landmark book would go on to cause a ban of DDT and force changes in laws affecting land, air, and water.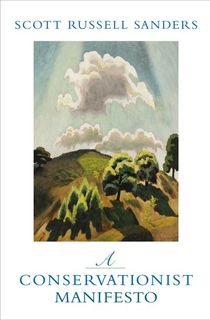 A Conservationist Manifesto
Carson's passion for the conservation of the planet can be found in Scott Russell Sanders's A Conservationist Manifesto. Sanders explores how the practices of consumption so common in America are negatively impacting nature. And like Carson's poetic prose, Sanders captivates the reader to remind us the beauty of the natural world and the importance of advocating for its protection. Our mounting dependence of oil supply and our consistent acts of deforestation are causing climate change and the extinction of many species. Carson initiated a call to action; Sanders continues her legacy by amplifying that call until mankind takes action to protect Earth.
The Sense of Wonder
Published posthumously, this breathtaking memoir describes the days Carson shared with her nephew, Roger, along the coast of Maine. Together, they walked through dense forests, observing the wildlife as they deepened their relationship with each other and nature. Carson shows how traveling with a child can aid an adult in rediscovering their excitement toward the mystery of the natural world. It also provides excellent, practical advice on how to introduce a child to nature and nurture their fascination.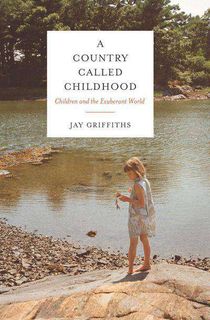 A Country Called Childhood
As anthropologist Jay Griffiths traveled the world to write her award-winning book Wild, she began to ponder the differences in childhood throughout various cultures. While many children in traditional cultures are predominantly happy, children in developed societies are typically less happy. Evolution prepared us to thrive outdoors, to explore, play, and learn; modern society places emphasis on technology and school learning. Griffiths and Carson place the same importance on nature, emphasizing the importance of the relationship between mankind and nature. They both draw the same conclusion: Freedom is important for a child, and experiences in nature are essential for developing a healthy person.
The biographical details for this article are primarily drawn from Linda Lear's biography, Rachel Carson: Witness for Nature. Want to learn more about the trailblazing environmentalist's life? Download the authoritative biography now.
This post first appeared on The Archive.
Featured photo: Alchetron