Love is gentle, love is kind. But in these romantic suspense books, it might be out for blood. From buried family secrets to stumbling across dead bodies, from long-lost lovers to chance encounters, these stories of romantic suspense will keep you guessing and gasping until the very last page.
If you're looking for romance with a side of danger, or vice versa, you can't miss these romantic suspense books. Your pulse will be pounding and your spine tingling in more ways than one.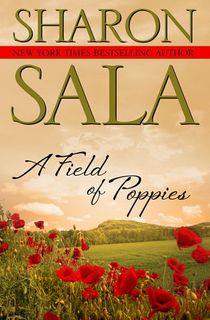 A Field of Poppies
In five minutes, Poppy Sadler's whole life changes. First, she loses her mother to cancer, and then...her father's murdered body is found in the river.
Across the river, Justin Caulfield is painfully watching his daughter lose her battle with a deadly disease even wealth can't cure. And a price he can't pay is about to be named by the most unexpected person of all.
This twisted tale of two families torn apart by a shared secret will have you on the edge of your seat, begging for more.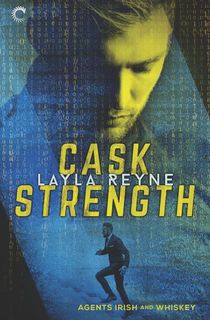 Cask Strength
When they're on the job, Aidan "Irish" Talley and Jameson "Whiskey" Walker make a great team. But when these FBI agents are off duty, Aidan is terrified of his feelings for Jamie. He can't handle losing someone else he loves—and death is a strong possibility while the terrorist Renaud has them in his crosshairs.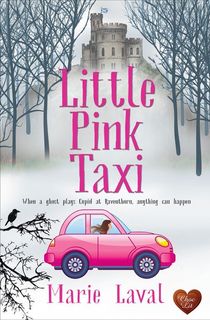 Little Pink Taxi
Rosalie Heart is unmistakable. In her bright pink taxi, you can't miss her. As the owner of cab company Love Taxis, Rosalie is far more than a publicity stunt. She is an essential service to those in her rural Scottish town.
When Marc Petersen arrives in Irlwick to acquire a rundown castle, he poses a devastating threat to Rosalie's unprofitable business—and her childhood home.
The two automatically despise each other. But unbeknownst to our leads in this moving and magical romantic suspense novel, love might be working behind the scenes, hidden and biding its time.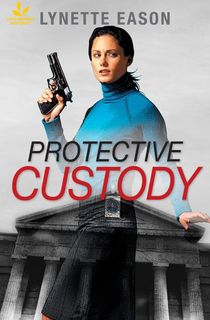 Protective Custody
U.S. marshal Carly Masterson is used to protecting witnesses, but guarding the judge who was indirectly responsible for the death of her mentor is asking quite a lot. Regardless, she'd determined to do her job and keep him—and his niece and nephew—safe. And she may even be surprised to realize how good it feels to forgive and learn to trust again.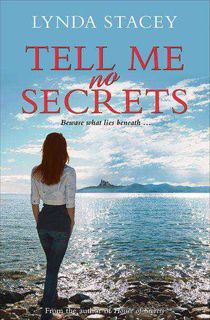 Tell Me No Secrets
Haunted by her past and the deadly car accident she was lucky to walk away from, Kate Duggan is struggling to move forward in life. With an unsupportive and abusive husband harboring a dangerous secret, Kate has nowhere to turn.
When she begins working at a firm for private investigators, she meets Ben, a man just as plagued by a devastating secret as she is. The two begin to grow close, finding strength in each other's old wounds. But their investigation may re-open some long-healed scars. And someone is going to get hurt.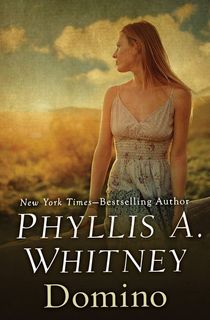 Domino
Laurie Morgan is still reeling from the mysterious loss of her father and her banishment from her family estate. But when her estranged grandmother invites Laurie and her lover Hillary back into the home, Laurie may finally have a chance to uncover long-hidden family secrets.
But Laurie's family and their suspicious associates are unwilling to discuss the past Laurie is so desperate to reveal. As she begins poking around against her better judgment, Laurie discovers the reason for her return, and what, exactly, she may have caused 20 years ago.
One thing's for sure: In this shocking romantic suspense book, family secrets can't stay secret for long.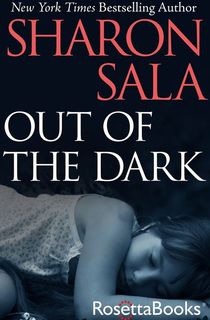 Out of the Dark
The reigning queen of romantic suspense books is at it again in this gripping and emotional story about an artist on the run from a cult.
When Jade escapes from the abusive cult she and her mother lived under the thumb of, she vows to make her art into her salvation. When her long-lost father stumbles across one of her paintings of her mother, he enlists the help of ex-cop Luke Kelly to track down his missing family.
But as Jade and Luke grow closer, the cult starts to close in, and the two lovers are in grave danger.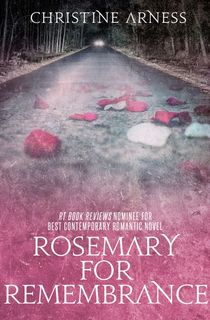 Rosemary for Remembrance
When young lawyer Abigail James is tasked with finding out the truth behind the death of a fifty-year-old hit-and-run victim, she discovers that a whole host of powerful and influential suspects are at the center of the crime.
Despite the professional guard she vowed to put up, Abigail grows closer to her sexy new partner on the case. As the two learn to trust in and love each other, Abigail may discover that she is on a dangerous and deadly course...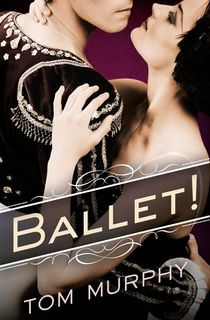 Ballet!
This enthralling romantic suspense book, set in the professional ballet world during the Cold War, finds two lovers dancing ever closer and closer to the edge.
As Soviet defectors are found dead all across the globe, only one target remains: Dima Lubov. A rising ballet star, Dima is more concerned with his love affair with the stage and American ballerina Jennifer Hale than he is with his Soviet entanglements.
But his past is sneaking up on him, and the unsuspecting pair are rushing towards the final, bloody, brilliant act.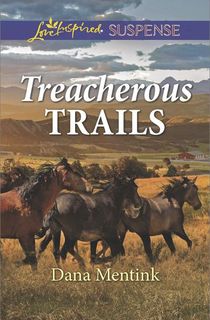 Treacherous Trails
Ella Cahill has been accused of murder, and only one person can help prove she's innocent. It's up to her brother's best friend and former marine Owen Thorn to protect her—even though he once promised her brother he'd leave her alone.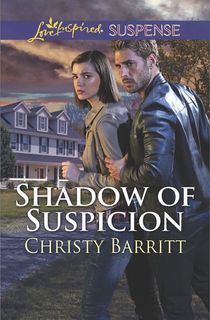 Shadow of Suspicion
Laney Ryan is a computer specialist who's in real trouble. She's accused of kidnapping her neighbor's daughter—and someone is out for her blood. The police don't believe a word she says, except for Detective Mark James, whose gut tells him she's innocent.
Together Mark and Laney search for the truth. But can they figure out who's really behind everything—and their feelings for one another—before it's too late?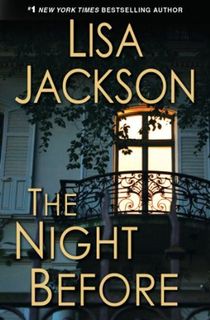 Night Before
A serial killer is terrorizing Caitlyn Montgomery Bandeaux's idyllic Southern town, and her life is caught in the murderer's crosshairs.
When she wakes one morning covered in blood and with no memory of the night before, she discovers that her estranged husband was the killer's latest victim. As the cops close in and Caitlyn struggles to regain her memories, she turns to the town's hot new psychologist for help.
But as the bodies begin to pile up, Caitlyn must ask a dangerous question: how much can she trust Adam Hunt?
Close Up
In this new romantic suspense book from prolific author Amanda Quick, a killer is on the loose in 1930s Hollywood, and Vivian Brazier may be his next victim.
Artist by day and crime scene photographer by night, Vivian Brazier stumbles upon connections between a string of famous murders she's photographed, and they've put her life in immediate danger.
Together with psychic investigator Nick Sundridge, the pair will have to delve deep into the glitz and glamor of the Hollywood elite to uncover the truth.
I See You
FBI Special Agent Zoe Spencer recreates faces from skeletal remains to help solve missing persons and cold cases. As she begins to piece together a teenage victim's face, she finds herself haunted by the chilling facts of the girl's case.
Determined to bring her and her family justice, Zoe travels to the girl's hometown and finds herself back in the arms of on-again, off-again lover William Vaughn, the lead detective on the case. As the two search for the killer, they discover that this case may not be so cold. In fact, as more women go missing, it may just reveal itself to be burning hot.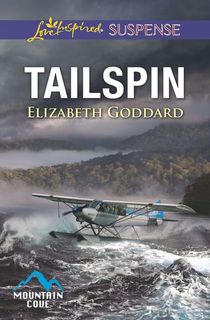 Tailspin
Sylvie Masters is determined to go on a scuba diving mission to find her mother's downed plane, but the hit man responsible for the crash is just as desperate to stop her. Luckily for Sylvie, bush pilot Will Pierson is there to help.
Will's mother was also on the plane—in fact, she was its pilot. Both are searching for answers about the crash, but neither is sure they can trust one another.