While all books transport us to other places, none do so quite like science fiction and fantasy novels. These stories feature everything from Fae queens to multiple realities, and each one lets your imagination truly run wild.
Even more than other genres, it's especially easy for adults to enjoy YA science fiction and fantasy novels, and vice versa. Below are a mix of both—readers of all ages will enjoy discovering these new worlds.
This list is part of the Gift Guide for our 2021 Holiday Ebook Exchange. Click here before December 16 to learn more and sign up!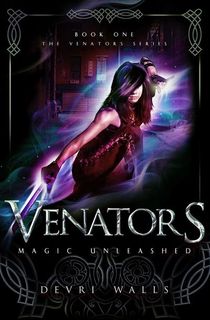 Venators: Magic Unleashed
While this is the start of a YA series, adults will also fall in love with this magical world. Rune, her twin brother Ryker, and their friend Gray are in a whole new world of trouble when creatures from another realm attack their college dorm. Rune and Gray manage to get away, but Ryker isn't so lucky—he's taken to Eon, a world filled with magic and monsters.
Now it's up to Rune and Gray to rescue Ryker. Along the way, they discover their true ancestry—they are Venerators; protectors between our Earth and Eon. But their newfound abilities may not be enough to prepare them for what's about to be a very dangerous game.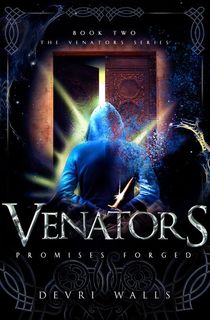 Venators: Promises Forged
In the follow up to Magic Unleashed, Ryker is still being held captive on Eon by the devilish Zio and her goblins. To make matters worse, Grey has been taken by Feena, the Fae queen.
Now it's up to Rune to free Grey, before the queen completely drains his soul. But the Council refuses to let her go on a rescue mission until she masters her Venator gifts.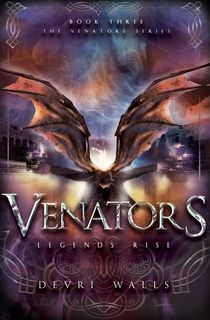 Venators: Legends Rise
The third book in this dark fantasy YA series sees Grey and Rune reunited—but their troubles aren't over yet. Together with shape-shifter Beltran and a vampire named Verida, they must rescue Tate, their friend and mentor, from the gladiator games.
Meanwhile, Ryker is still being held by Zio, and she's turning him into one of her allies. Will Rune and Grey finally be able to rescue him, before it's too late?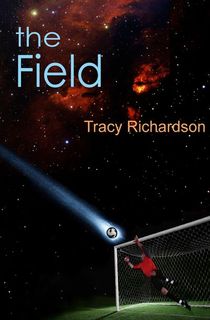 The Field
The paranormal becomes real in this sci fi novel about Eric Horton, a varsity soccer player who saves every shot that comes his way. But while he's a star on the field during the day, his nights are filled with strange dreams of explosions and screams. As more odd things happen in his waking life, he begins to wonder if his dreams aren't just in his head.
Things come to a head when Eric meets Renee, a new girl in his class. Though they've never met, Eric can't shake the feeling that he's known her forever. This seems impossible until he meets her father, who's been experimenting with the idea that humans are all connected by the same energy and are more powerful than they know. But can this really be true?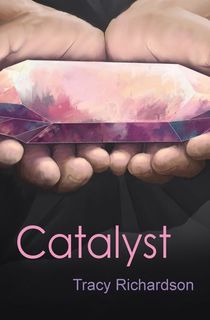 Catalyst
The supernatural world posited in The Field is further explored in Catalyst. This story follows Marcie Horton, who is spending her summer helping her mother at her archaeological dig.
Marcie has a bit of a sixth sense—she just seems to know things that can't be explained. This comes in handy when she meets Lorraine and Zeke, two mysterious dig assistants who are able to access the Universal Energy Field with their minds. Marcie finds out that the world will fall apart if action isn't taken, and now she must decide whether to join Lorraine and Zeke in their quest to save the planet.
"An ode to the responsibility of taking care of our one and only Earth, Catalyst offers an energetic and immersive experience that spotlights alternate dimensions, energy fields, and our very own human potential." —Genese Davis, game writer, author of The Holder's Dominion series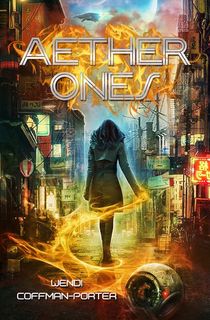 Aether Ones
This adult science fiction mystery novel follows Leilani Falconi, an agent of the Imperial Investigative Service. She lives in a world with two separate realities—the Great Sundering ripped the universe apart, creating the kuldain realm, with powerful advanced technology, and the aether realm, which uses the magic of eldrich energy.
The two realms live in peace, thanks to a treaty and agents of the IIS like Leilani. But when a series of suspicious deaths begin occuring in the kuldain space, the realms are on the verge of war.
"Impressive and original world building . . . an entertaining read and a book which transported me to a fascinating and vivid universe." —Facing the Story
Want to give or receive one of these books this holiday season? Click here before December 16 to learn more and sign up for our 2021 Holiday Ebook Exchange!