On August 3, 2020, Shirley Ann Grau passed away following complications from a stroke. The writer had been famous for her award-winning novels and short stories, many of which dealt with race relations.
Her best selling novel, The Keepers of the House, won the Pulitzer Prize for Fiction in 1965. But because the story featured an interracial marriage, it also earned her threatening phone calls and a burning cross on her front lawn, courtesy of the Ku Klux Klan.
However, Shirley Ann Grau didn't pay much attention to the threats. As she once told The Washington Post, the cross burning was a bit of a failure—she and her family weren't home at the time of the incident, and having lacked the foresight to bring a shovel, the KKK simply laid the cross on the ground. Grau also mentioned that because she grew up shooting squirrels and rabbits in the Alabama woods, she wasn't afraid to fight back.
Related: 10 Unapologetic Books About Race in America
"I always answer threats with threats," she told The Post. "I remind the people that I'm probably a better shot than they are."
Eccentric and down-to-earth, Grau was more prepared for threats than she was for the Pulitzer Prize. As she told Deep South Magazine, she didn't believe it when she received the call, believing a friend was pranking her. "I was awfully short-tempered that morning because I'd been up all night with one of my children," Grau said. "So, I said to the voice I mistook, 'Yeah, and I'm the Queen of England, too,' and I hung up on him." It would take a call from her publisher to convince Grau that her book had really won.
Though Shirley Ann Grau was often considered a writer of Southern literature, she disliked that categorization. "No novel is really a regional novel," she told The Washington Post. "A novel has to be set somewhere. A Southern writer has a harder time because everybody says immediately 'Southern regionalist.' … I would love to get away from the Southern label. I would like once in my life to have something I write taken as fiction, not as Southern sociology."
Shirley Ann Grau is survived by her four children and six grandchildren. Her daughter, Nora F. McAlister, remembers her mother as a courageous woman. "She was fiercely independent and extremely private," McAlister said. "She thought the term 'eccentric' was a positive one. To her, it meant you had the courage to follow your instincts, your dreams, your goals."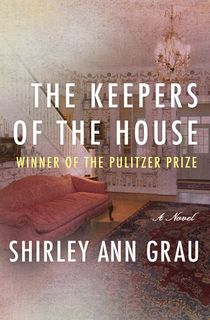 The Keepers of the House
A "beautifully written" Pulitzer Prize–winning novel about prejudice and a distinguished family's secrets in the American South (The Atlantic Monthly).
A "novel of real magnitude," The Keepers of the House is an unforgettable story of family, tradition, and racial injustice set against the richly drawn backdrop of the American South (Kirkus Reviews).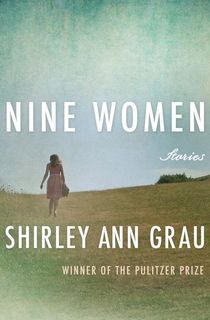 Nine Women
In this unforgettable volume, one of America's most masterful storytellers writes with an eye for the female experience and the teeming diversity of life in the Deep South. "Grau's tremendous powers of description, ability to conjure atmosphere, and impeccable prose elevate her to the top tier of American short story stylists" (Booklist).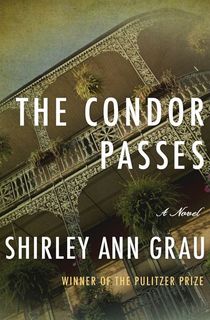 The Condor Passes
A family saga of a wealthy man's rise and his children's fight for his fortune in 1920s New Orleans.
Like many people in turn-of-the-twentieth-century New Orleans, Thomas Henry Oliver came to New Orleans to escape a dull life. By the time he's ninety-five, Oliver has created a dynasty in Storyville, the city's notorious red-light district, but as his wealth grows, so does his family's desire to control it. After a series of strokes, Oliver must choose an inheritor, even though his two entitled daughters and ambitious adopted son don't always seem worthy of his legacy.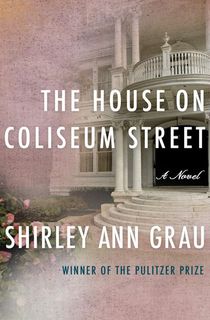 The House on Coliseum Street
The second novel by a National Book Award finalist and one of the most acclaimed voices of the American South, The House on Coliseum Street is a brave, heartbreaking love letter to New Orleans and "a sad, wistful, young, timeless story, graced by [Shirley Ann Grau's] fine drawn perceptions . . . and by the still, soft enchantment of her prose" (Kirkus Reviews, starred review).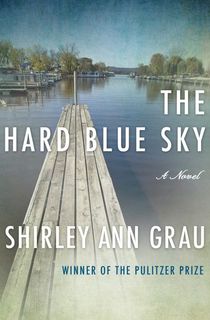 The Hard Blue Sky
"An arresting and beautifully written novel" that follows two teenagers on the cusp of adulthood as they look for an escape from their Southern homes (The New York Times). The National Book Award–shortlisted author establishes herself as the master chronicler of bayou life in this debut novel that captures the complexities of the Deep South's most impoverished corners.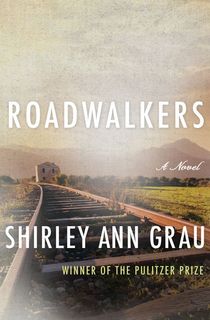 Roadwalkers
A "beautiful" novel following a black mother and daughter through the Great Depression and Civil Rights era (The Boston Globe).
Told from the perspective of both mother and daughter, Roadwalkers is the story of a special bond forged by savage history, and a tale of extraordinary loyalty and sacrifice. From a National Book Award finalist and Pulitzer Prize winner, it is "a bold novel [that] seduces us with its vigorous prose, enthralls us with its narrative—and disquiets us with its defiance of our expectations" (The New York Times Book Review).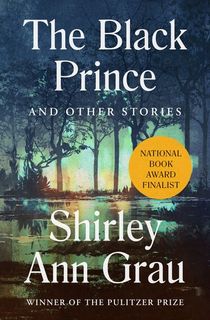 The Black Prince
These nine stories by Pulitzer Prize winner Shirley Ann Grau traverse the landscape of the American South, from New Orleans to the Louisiana bayou to the pine woods of Alabama, but their true territory is universal: the mysteries of the human heart.

A dazzling portrait of the lovers and the criminals, the rich and the outcasts of the Deep South, these tales of passion, conflict, and destiny come from "a born writer if ever there was one . . . One reads these haunting, strikingly original stories with pleasure and excitement, enthralled by their power, amused by their melancholy irony" (The New York Times).
Related: Short Story Collections That Belong on Every Novel Reader's Shelf