Science fiction and fantasy are often associated not just with novels, but with sprawling, epic series–dense book after dense book, often taking place across multiple worlds or even multiple universes.
Yet, science fiction and fantasy both work admirably in the short form, as well. Here are twenty short story collections (and the occasional anthology) that every fan of fantasy and science fiction should read. These volumes feature examples of short, sharp science fiction and fantasy that pack as much punch as the longest multi-book epic into just a few thousand words.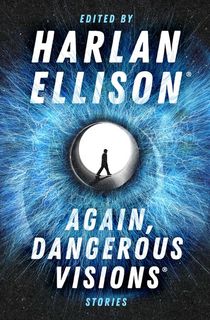 Again, Dangerous Visions
In 1967, Harlan Ellison – one of science fiction's most infamous and controversial authors – published a ground-breaking anthology called Dangerous Visions, which helped to define the then-burgeoning New Wave of science fiction.
Five years later, he followed it up with this volume, which collects tales from some of science fiction's brightest stars, including Ursula K. Le Guin, Gene Wolfe, Joanna Russ, Piers Anthony, Gahan Wilson, Ben Bova, James Tiptree, Jr., and even Dean Koontz, to name just a few.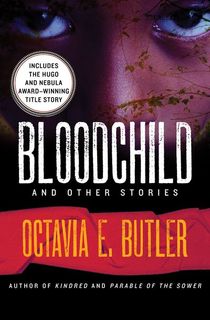 Bloodchild
Winner of both the Hugo and Nebula Awards many times over, Octavia E. Butler was also the first science fiction author to ever receive a MacArthur Fellowship.
You can find out why in her only short story collection, which includes the title novella, itself a winner of both the Hugo and Nebula Awards.
This anthology also features acclaimed stories such as the Hugo Award-winning "Speech Sounds," about humans coming to terms with an apocalyptic event that has robbed them of the power of speech.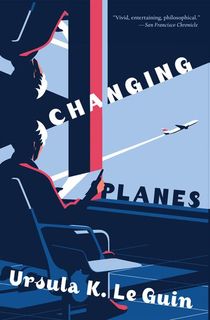 Changing Planes
This "fantastical travel guide" (USA Today) from the recipient of a PEN/Malamud Award, not to mention six Nebula Awards, 24 Locus Awards, and many more, was a New York Times Notable Book and a Los Angeles Times bestseller.
In it, you'll meet Sita Dulip of Cincinnati who, in a series of linked short stories, gains the ability to "change planes" and visit fantastical worlds that sometimes mirror our own and sometimes grant insights into the truly unique and strange.
RELATED: 8 Stories of Feminist Travels Through Space and Time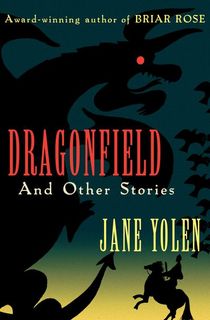 Dragonfield
Author and editor of more than 350 books, Jane Yolen has won Caldecott Medals along with a World Fantasy Award for Lifetime Achievement.
If you've never experienced the magic of her books, there's no better place to start than in Dragonfield, a collection of stories and poems that transport readers to magical lands filled with sympathetic monsters, unlikely heroes, and daring rogues, to name just a few.
Fans of Neil Gaiman will find much to love in Yolen's witty, often deconstructive takes on classic fantasy tales.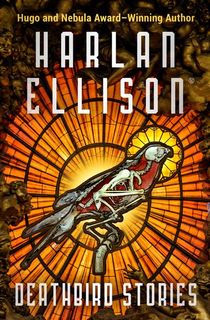 Deathbird Stories
Ellison was the author of countless short stories that made it into innumerable collections. Of those, few were as lauded as Deathbird Stories, Ellison's concept collection about modern-day deities, which contains classic Hugo and Edgar Award-winning tales like "The Whimper of Whipped Dogs" and the eponymous novella. T
he New York Times called the book, "fantasy at its most bizarre and unsettling," and if you're new to Ellison, it's a perfect place to start.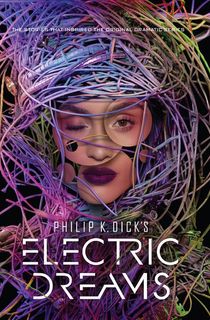 Philip K. Dick's Electric Dreams
Perhaps best known as a novelist, Philip K. Dick – the author of Do Androids Dream of Electric Sheep?, the book that inspired Blade Runner – was also a celebrated writer of more than a hundred short stories, many of them considered among the best in the science fiction canon.
Electric Dreams collects ten of his most acclaimed stories; the tales that inspired the hit Amazon Prime series of the same name, including stories that exemplify the satirical and prescient author's oeuvre such as "Autofac," "The Commuter," and "The Hanging Stranger."
RELATED: 13 Sci-Fi Short Stories You Can Read Over Your Lunch Break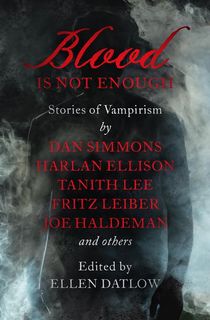 Blood Is Not Enough
Winner of the World Fantasy, Bram Stoker, Hugo, and Shirley Jackson Awards, Ellen Datlow is one of the most celebrated editors in the world of science fiction, fantasy, and horror.
Her early anthology, Blood is Not Enough, sees her brilliant editorial voice celebrating and interrogating the power of the vampire myth, from Bram Stoker to Anne Rice and far beyond.
It features new and popular reprint stories from Harlan Ellison, Steve Rasnic Tem, Fritz Leiber, Tanith Lee, Dan Simmons, and many more.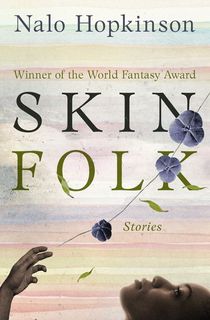 Skin Folk
Winner of the World Fantasy Award, this collection from the Campbell Award-winning author of The Salt Roads features fifteen short stories that range from science fiction to Caribbean folklore; from touching to haunting to horrifying; from lyrical to allegorical to simply un-put-down-able.
In "Precious," a woman spews coins and gems from her mouth whenever she tries to speak, while in "The Glass Bottle Trick" our protagonist has a chilling intuition about her new husband's superstitious beliefs.
RELATED: Science Fiction and Fantasy Books by Black Authors You Need to Read
Smoke and Mirrors
We couldn't very well make this list and not include one of Neil Gaiman's collections.
After all, he's the recipient of Locus, Harvey, Hugo, Nebula, Eisner, World Fantasy, British Fantasy, Shirley Jackson, and Bram Stoker Awards, to name just a few.
Smoke and Mirrors, his second collection, contains some of his best-loved tales, including "Troll Bridge," "Chivalry," "Only the End of the World Again," "Murder Mysteries," and "We Can Get Them for You Wholesale."
North American Lake Monsters
Winner of the Shirley Jackson Award, Nathan Ballingrud's debut collection has since inspired the creation of the forthcoming Hulu series Monsterland. Before it hits screens, though, you can read the stories that started it all.
Nominated for both the World Fantasy and Bram Stoker Awards, Elizabeth Hand called these nine stories, "meticulously constructed and almost claustrophobically understated in their depiction of an all-encompassing horror that, despite its often unearthly shimmer, is human rather than supernatural in origin."
Stranger Things Happen
Salon.com called Kelly Link's award-nominated debut collection, "An alchemical mix of Borges, Raymond Chandler and Buffy the Vampire Slayer," while also naming it one of their best books of the year.
It's not hard to see why in these genre-bending (and sometimes genre-breaking) stories, including the World Fantasy Award–winning "The Specialist's Hat," as well as the celebrated novelette, "The Girl Detective."
Looking for Jake: Stories
Critically-acclaimed author of numerous novels including the World Fantasy Award–winning The City & the City, China Mieville's first short story collection also positioned the British author as a force to be reckoned with in the short form, as well.
The collection includes such fan-favorite stories as the eponymous "Looking for Jake," "Reports of Certain Events in London," and "The Tain," Mieville's classic novella of an apocalyptic war between our world and the one on the other side of the mirror.
Neil Gaiman describes this collection as moving Mieville "effortlessly into the first division of those who use the tools and weapons of the fantastic to define and create the fiction of the coming century."
This Strange Way of Dying
Years before the publication of her New York Times bestselling novel, Mexican Gothic, World Fantasy Award–winner Silvia Moreno-Garcia was already showing off her genre-bending talents in this Sunburst Award-nominated short story collection.
From Mexican folklore to Lovecraftian weird fiction to alien encounters and gothic sensibilities, you'll find something for most every taste in Moreno-Garcia's evocative, atmospheric, and deeply human fiction.
The Poison-Eaters and Other Stories
Co-creator of the Spiderwick Chronicles and author of the Maleficent tie-in novel Heart of the Moors, author Holly Black may be best known as a writer of young adult fairy tales.
But her genre-spanning stories have touched on everything from horror to heartbreak to noir and crime, and this 2010 collection features some of her best, including the Andre Norton Award-nominated novelette "The Coldest Girl in Coldtown" and the title story, which seems like it should star Vincent Price.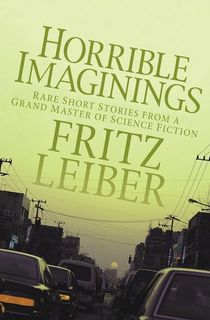 Horrible Imaginings
The creator of classic sword-and-sorcery characters Fafhrd and the Gray Mouser and the author of such acclaimed novels as Conjure Wife and Our Lady of Darkness, Fritz Leiber was also a master of the short story, as can be demonstrated by picking up any of his numerous collections.
Horrible Imaginings features some of his best (and rarest) tales, culled from "lost" manuscripts and fanzines, including such classics as "The Glove," "The Hound," and "The Girl with the Hungry Eyes."
The Very Best of Caitlin R. Kiernan
Collecting some of the best stories by prolific dark fantasy author Caitlin R. Kiernan–many of them previously only available in hard-to-find limited editions–this book, which The New York Times calls "pure genius," is the perfect gateway to one of the genre's most acclaimed modern practitioners.
The Unorthodox Dr. Draper
Unfortunately for fans, decades might pass between new books by beloved but far-from-prolific author William Browning Spencer.
Fortunately, the result is always worth the wait, especially with his most recent collection, 2017's The Unorthodox Dr. Draper, which includes such Locus, Bram Stoker, and Shirley Jackson Award-nominated stories as "The Tenth Muse," "The Dappled Thing," and "Penguins of the Apocalypse."
Bradbury Stories
Few science fiction writers have ever shown the mastery of the short story that Ray Bradbury demonstrated during his lifetime.
Author of countless classic tales of the imagination, this "best of" collects 100 of his most celebrated stories, chosen by Bradbury himself, and is a must-read for fans of science fiction and the young-at-heart.
The Weird
Few anthologies have ever been as ambitious as this doorstopper collection that chronicles the evolution and revolution of weird fiction from before the pulps to the present day, featuring classic tales by many of the most renowned (and most criminally overlooked) practitioners of the craft from as far back as 1908.
Sure, Lovecraft is in here, along with Robert Bloch, James Tiptree, Jr., Shirley Jackson, M. R. James, Ray Bradbury, Ramsay Campbell, Clive Barker, Thomas Ligotti, and many more.
But so is Jorge Luis Borges, Daphne du Maurier, George R. R. Martin, Octavia E. Butler, Harlan Ellison, Joyce Carol Oates, Haruki Murakami, Angela Carter, Michael Chabon, and many others.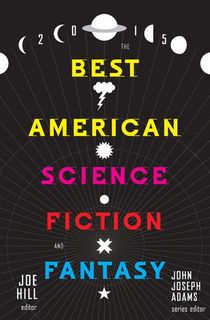 The Best American Science Fiction and Fantasy 2015
Where better to end our list than with a collection of, as the title says, some of the best American science fiction and fantasy stories of the year?
In this case, that year was 2015, when guest editor Joe Hill compiled this selection of stories by the likes of Kelly Link, Nathan Ballingrud, Neil Gaiman, Sofia Samatar, Seanan McGuire, Carmen Maria Machado, and more.
This post is sponsored by Open Road Media. Thank you for supporting our partners, who make it possible for The Portalist to celebrate the sci-fi and fantasy stories you love.