Caught inside on a snowy day?
You could plow your driveway, sled down a fresh, and snowy, hill. Or you could turn it into another excuse to cuddle up with a book (like you need one), the snack of your choice, and a hot, perhaps boozy, beverage. Now that the weather outside is getting more frightful, here are some wintry reads to keep you comforted as you watch snow accumulate outside your window.
The Winter People
A thriller is always good for an unbearable day. Like any good ghostly mystery, The Winter People is hard to put down. The story takes place in an isolated and cold forested area around West Hall, Virginia, where a series of unsolved deaths and disappearances haunts the the town and protagonist, Ruthie. After her mother disappears, Ruthie must deal with age-old, creepy legends, the supernatural, and phantasmic 'sleepers' who roam the woods. Told through the eyes of Ruthie and Sara Shea Harrison's diary, a woman who disappeared in the early 1900's, The Winter People is an unnerving exploration of mother-daughter relationships, loss, and small-town ghosts.
The Luminaries
Catton's story of a group of men questing for gold in 19th century New Zealand is another excellent mystery for a snowy day. Secretive and fortune-seeking Walter Moody arrives at a hotel on a stormy night to find twelve other men with similar intentions discussing a variety of unsolved mysteries each is trying to uncover. At over 800 pages, The Luminaries is a feat that can likely be conquered in one wintry weekend; but, the Victorian-era engaging story is worth it. Prepare for a complex, tense murder-mystery with a ghost or two.
The Snow Child
This fantastical tale takes place in a land known for their ferocious winters and wilderness: Alaska. Alaskan newcomers, Jack and Mabel, each suffer from loneliness, laborious work, and despondency. Childless and unhappy, their relationship weakens. One snowy day, they make a child out of snow who, overnight, seems to have turned into a real child capable of living with ease in the Alaskan Wilderness. The couple's cold and distant love warms as they come to love the snow child, but something is off. Beautifully written with amazing imagery of a natural and snowy landscape, The Snow Child will make you feel heartbreak, romance, and perhaps a wintry chill.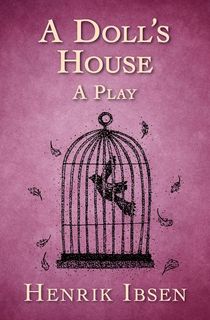 A Doll's House
So much can be said about Norwegian writer Henrik Ibsen's groundbreaking play about a middle-class housewife breaking the rules of womanhood in a strictly Victorian household. Set around Christmas and New Year's Day in the suburbs of a notoriously cold and dark place, Norway, Nora grapples with her past crimes and comes to realize what she truly wants in life—and it doesn't seem to include her husband or children. A Doll's House is a poignant classic that will make you think, a lot, about what marriage meant in the past and how it has, or hasn't, changed. Warning: seeing as the play is mostly set within the confines of a restricting home, you may feel the urge to venture outside and enjoy nature's icy winds.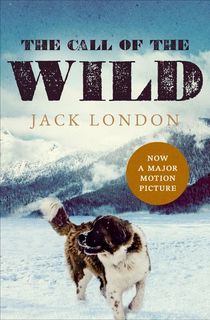 The Call of the Wild
Jack London's two stories of dogs fighting for survival in the frigid Alaskan Wilderness will make you at once fearful and in awe of the seemingly uninhabitable landscape. The Call of the Wild is based on London's own experiences in the Canadian Wilderness and despite the protagonist being a dog, the story is profoundly realistic and inspirational. White Fang echoes the survival-adventure story of The Call of the Wild, following a part-wolf, part-dog who faces the viciousness of nature, animals, and worst of all, humans. Both stories are beautiful and will make you more than happy to be cuddled on your coach by a fire (or a heater).
The Shining
Ah, The Shining. What could be more perfect for a snowy day than the story of extreme isolation on a mountain-top hotel, empty, save for a family. Danny has psychic visions, and after his dad becomes caretaker of the Overlook Hotel (slowly slipping into madness after a blizzard cuts them off) his visions grow more bizarre—and endlessly creepy. While the hotel is supposed to be uninhabited, people keep appearing. Just writing about King's classic gives me the heebie-jeebies! Is there anything worse than a haunted hotel surrounded by snow, miles from civilization? Probably not…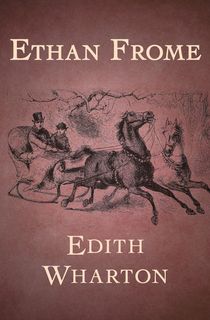 Ethan Frome
Ethan Frome is an American classic that will leave you with a gaping hole in your heart. Set on Frome's New England farm, the story chronicles his sad marriage and his love for her young cousin. What makes it so perfect for a snowy day is not just how tragic the story is, but also that it is set on a dreary farm in the dead of winter. Similar to A Doll's House, Wharton's novel challenges societal norms and the unfulfilled life they so often lead to. Her suspenseful novel is filled to the brim with emotion. If you want something more bright and sunny, maybe you should go for Fried Green Tomatoes at the Whistle Stop Cafe by Fannie Flag.
The Day After Tomorrow
Reading this book will make you thankful that there is only two feet of snow outside your door. The Day After Tomorrow features an unnaturally hot summer that melts the north pole, fierce storms that turn into unprecedented blizzards, and, well, the coming of the second ice age. Jack Hall, a climatologist and survivor of the start of the frozen world, must navigate the ice-covered North American continent to rescue his son, caught in New York City. This book is actually a novelization of the movie of the same name, with more character depth and page-turning compulsion.
This post originally appeared on The Reading Room.