Today, we're turning our magnifying glass on the great crime-fighting teams of mystery fiction. In these detective duos, each partner balances the other's strengths and weaknesses with their own, creating a formidable force that can always catch the bad guys. Below, we celebrate the Sherlocks and the Watsons—because even if great detectives run the show, we know they'd be lost without their sidekicks.
Sherlock Holmes and Dr. Watson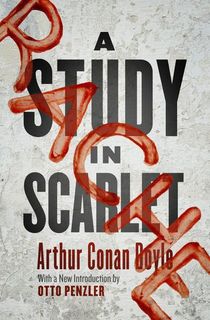 A Study in Scarlet
Sherlock Holmes and his trusty friend, Dr. Watson, may be the most famous detectives in literature. Sir Arthur Conan Doyle's first Sherlock Holmes story, "A Study in Scarlet," was published in 1887. A few years later, the crime-solving duo was an absolute sensation. Holmes is know for his astute deductive reasoning, baffling disguises, and almost magical ability to find hidden clues. His adventures are ostensibly recorded by his good friend, Dr. Watson—who also serves as lookout, accomplice, messenger, and all-around right-hand man. After Doyle published the last Holmes mystery in 1927, other authors stepped into his shoes: Donald Thomas is one of the best Holmesian writers today. His collection Sherlock Holmes and the Ghosts of Bly stays faithful to the standards of deduction we've come to expect from the great sleuth.
Nero Wolfe and Archie Goodwin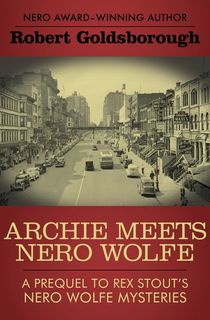 Archie Meets Nero Wolfe
Also withstanding the test of time are Nero Wolfe and Archie Goodwin: Rex Stout began writing about Wolfe and Goodwin adventures during the Prohibition. Widely dubbed an "armchair detective," Wolfe is certainly a genius—just a very eccentric and lazy one. Comfortable in his New York brownstone, he indulges in lavish meals, tends to his orchids, and solves criminal cases—though it's Goodwin, his wisecracking assistant with a steel-trap memory, who does all the legwork. Author Robert Goldsborough took on the Wolfe/Goodwin legacy in the 1980s, and he recently wrote a prequel, Archie Meets Nero Wolfe, which explores how the duo's partnership began.
Stewart Hoag and Lulu the Dog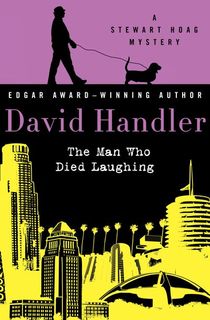 The Man Who Died Laughing
David Handler's Stewart Hoag and his faithful, ride-or-die basset hound are another duo to bark about. A ghostwriter by trade, Hoag deals with prickly, high-strung artsy types and repeatedly finds himself unraveling whodunits. The Man Who Died Laughing is the first of many clever installments, as Hoag and his canine companion keep the guesswork and giggles coming during an investigation of a comic's death.
Sarah Keating and Max Bittershorn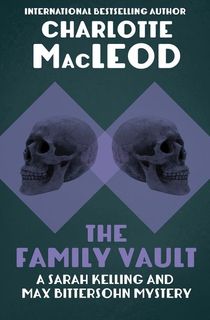 The Family Vault
Though David Handler made good use of "man's best friend," Charlotte MacLeod gives new meaning to the phrase. Her mystery series revolves around two detectives who are not just partners in crime but partners in life. After they meet during the murder investigation featured in the first book, The Family Vault, Sarah Keating and Max Bittershorn continue matching wits through art heists, disappearances, and untimely deaths. And then there are the in-laws—Sarah comes from a venerable New England family that feuds furiously and hilariously.
Thomas and Charlotte Pitt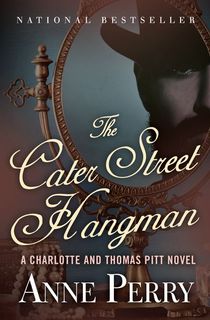 The Cater Street Hangman
Keeping with married detectives, Anne Perry made a splash with her novel The Cater Street Hangman, the first of many crime-solving adventures for Mr. and Mrs. Pitt. It follows their very first encounter and collaboration, during which they try to find a killer—and wind up falling in love. As the series unfolds, Thomas and Charlotte scour everything from dark slums to posh drawing rooms in an effort clean the filth from London's streets.
Jean-Louis St-Cyr and Hermann Kohler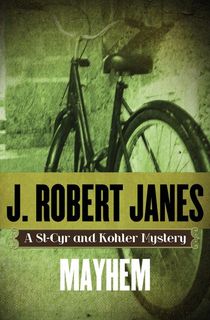 Mayhem
J. Robert Janes created an especially unique detective couple: Jean-Louis St-Cyr and Hermann Kohler, two policemen—one French (St-Cyr), the other German (Kohler)—who work in Nazi-occupied France and, despite the divisive hostilities, forge a friendship. Their mystery series begins with Mayhem and continues in 15 other novels.
Featured still from "Sherlock" (2010), via BBC