For many of us, reading books is an escape from humdrum life. Especially when the real world with all its tragedies gets too overwhelming—we need fairy tales and positive narratives to give us hope and keep us going.
Now that winter is upon us, it is the perfect time to curl up in your favorite armchair with a cup of hot cocoa and a good book. These wholesome novels are sure to warm your heart and nourish your soul.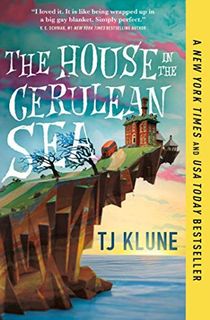 The House in the Cerulean Sea
T.J. Klune's heartwarming novel tells the story of one middle-aged Linus Baker who lives on his own and has an Extremely Boring Job as a Case Worker at the Department in Charge of Magical Youth.
While always the one to follow rules and do what the "higher-ups" tell him to, Baker's life changes when he is sent off to oversee six dangerous children and their caretaker at an island orphanage.
If you have a soft spot for found family narratives, with a dash of gay romance, The House in the Cerulean Sea is sure to enfold you with its warmth.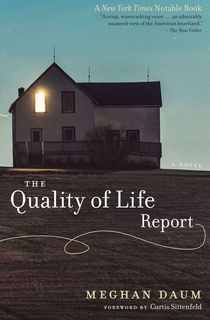 The Quality of Life Report
When the rent for her tiny New York apartment increases, television reporter Lucinda Trout decides to move to the heartland—Prairie City, USA—for a change of pace.
Of course, her search for a quiet life in the country has its share of ups and downs, but it is told in a witty and wise-cracking voice. For those jaded with urban life, Daum's entertaining and poignant novel is sure to be a welcome break.
Aristotle and Dante Discover the Secrets of the Universe
Aristotle and Dante are two Mexican-American teenagers with very different life experiences, personalities, and hobbies. But nevertheless, their paths cross and they develop a beautiful friendship.
A wonderful coming-of-age narrative, Sáenz's novel might be a quick read for a winter evening but will linger in your mind for long afterward.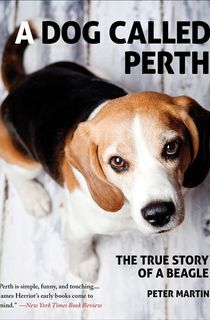 A Dog Called Perth
It's not without good reason that a dog is commonly regarded as man's best friend. Peter Martin's book chronicles the remarkable story of Perth—a playful beagle who fills her owners' lives with joy, love and magic.
The heartwarming and humorous anecdotes in this nonfiction book will definitely resonate with dog-lovers (or even, pet owners in general).
The Cybernetic Tea Shop
A gorgeous novella, The Cybernetic Tea Shop by Meredith Katz details the unlikely friendship that blooms between Sal, a robot who runs a small tea shop and Clara, a technician who's constantly on the move (accompanied by an adorable AI hummingbird).
But as Clara begins to spend more time in Sal's decrepit tea shop, she rethinks her priorities and slowly falls in love.
If you're in the mood for slice-of-life stories and romances with asexual protagonists, you'll love the wholesome (and sapphic) vibes in The Cybernetic Tea Shop.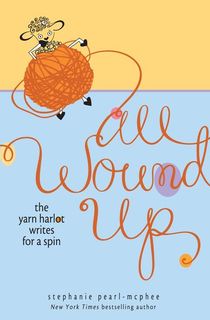 All Wound Up
In All Wound Up, Stephanie Pearl-McPhee spins an enchanting yarn about knitting and crocheting, while also musing about friendship and parenting in a series of lovely essays.
Funny, endearing and reflective, All Wound Up will appeal to fans of nonfiction and memoirs, and will surely help you unwind after a long day at work. It might even inspire you to take up knitting as a stress-busting hobby!
Red, White and Royal Blue
Casey McQuiston's debut novel is a fun-filled romp that unfolds a hilarious and page-turning romance between Henry, a British prince and Alex, the First Son of the United States.
From coming to terms with one's sexuality to the difficulties of conforming to societal expectations (and keeping a romantic relationship a secret from the world at large)—the book deftly tackles a lot of difficult themes, with kindness and optimism.
Legends & Lattes
Legends & Lattes is a delightful, low-stakes, cozy fantasy novel. Viv is an orc barbarian who has spent decades fighting in skirmishes and now wishes to open a coffee shop in the city of Thune.
But that transition from an erstwhile warrior life to a café owner isn't a smooth one. Viv needs help and community support to make her dream come true.
If you're feeling a little disenchanted with the world lately, Of Legends & Lattes is a delicious, feel-good read that will make you believe again in the power of warm hugs and the kindness of strangers.
The Guernsey Literary and Potato Peel Pie Society
For lovers of historical fiction and epistolary stories, The Guernsey Literary and Potato Peel Pie Society is worth checking out. Set in 1946, as citizens slowly heal from the devastating effects of the Second World War, the novel innovatively explores the benefits of community and unlikely friendships.
Juliet Ashton, a writer, receives a letter from a stranger living on Guernsey island. Soon enough, Juliet begins corresponding with the various members of the Guernsey literary society, prompting her to visit the island and interview the lovely people there.
The Guernsey Literary and Potato Peel Pie Society was even made into a critically-acclaimed film starring Lily James and Matthew Goode in 2018.
Fangirl
Cath is a young freshman who struggles with social anxiety. Unlike Wren, her extroverted sister, she would rather spend her free time writing fanfiction than attend parties or socialize with the other students. So much so that at one point, she ends up living on energy bars (and slowly starving) rather than finding out where the communal dining hall is.
But her roommate Reagan and her friend Levi are determined to not give up on Cath. Slowly, Cath learns to cope with her mental issues, be there for her friends and family and finish her fan novel, Carry On (later turned into a successful fantasy trilogy by the same writer).
Written with heartfelt candor, Rowell's Fangirl reads like a love letter to fandom and Tumblr communities.